What Will Prince George's Title Be When Prince William Becomes King?
We can all agree that Prince William and Kate Middleton's children are absolutely adorable. Ever since their debuts outside St. Mary's hospital people have enjoyed seeing them out and about at public events and stealing the spotlight at weddings.
The world has become fascinated with the little ones and have had a few questions about their future. Many are especially curious about the Duke and Duchess of Cambridge's eldest son and future king, Prince George, and are wondering what honorary titles he will have before the day he's crowned.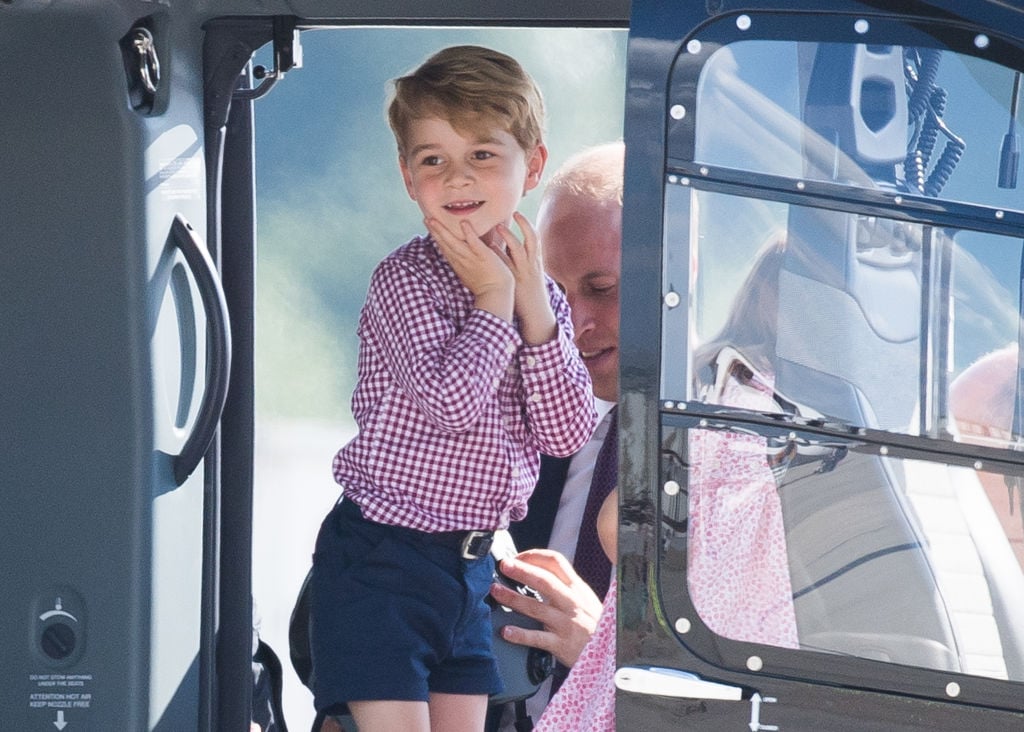 Here's what Prince George's title will be when his dad is king as well as what his sister, Princess Charlotte, and brother, Prince Louis' titles will be then.
What Prince George's title will be when his dad becomes king
Today, the young prince's title is His Royal Highness Prince George of Cambridge but when his father is crowned that will change. In fact, George's title will change a few times but when William ascends the throne, George will likely receive the regal Prince of Wales title.
That is, of course, the title his grandfather, Prince Charles, holds now and will go to Prince William when he becomes the heir apparent.
Another title that will likely go to George when William's king is the Duke of Cornwall as that, along with the Prince of Wales, belongs to the male heir to the British throne. George won't ever inherit his father's Duke of Cambridge title though because that will merge with the crown.
If Prince George gets married before Prince William takes the throne, then he will be granted another dukedom.
What Princess Charlotte's title will be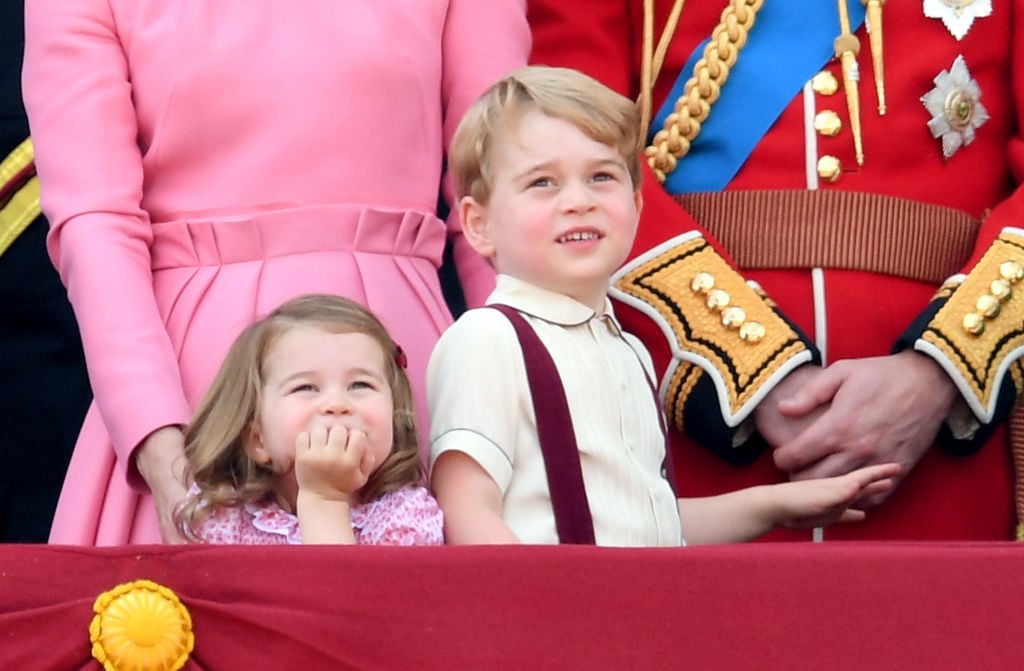 Currently, William's daughter's official title is Her Royal Highness Princess Charlotte of Cambridge but that will change as well when her dad becomes king.
Charlotte may be given the Princess Royal title at that time as it is traditionally bestowed on the monarch's eldest daughter. Right now, Princess Anne holds that title and since only one living woman can be called such Charlotte would not get that title until after her great-aunt passes away.
"It is possible in the future," Royal Musings founder Marlene Koenig told Hello! magazine about Charlotte one day becoming the Princess Royal. "But now with gender-equal succession, I think it would be more possible to grant a peerage to Charlotte."
What Prince Louis' title will be
As for the youngest of the Cambridge children, Prince Louis will also get a title change when William is the monarch.
Little Louis' title is His Royal Highness Prince Louis of Cambridge. When his father takes over as king of the United Kingdom and the other Commonwealth realms, he will not receive a special title like his brother because he is William's second son.
Louis will, however, be granted a dukedom once he gets married.
Read more: When Do Prince George, Princess Charlotte and Prince Louis Have To Start Bowing To the Queen
Check out Showbiz Cheat Sheet on Facebook!