What Will Prince Louis' Title Be When Prince William Becomes King?
We can all agree that Prince William and Catherine, Duchess of Cambridge's children are absolutely adorable. Ever since their debuts outside St. Mary's hospital people have enjoyed seeing them out and about at events and stealing the spotlight at weddings.
During Trooping the Colour in 2019 the youngest of the Cambridge children, Prince Louis, captured the attention of photographers and onlookers with his "mad face" reaction to the celebrations. Ever since that appearance, royal fans have wanted to know more about Prince George and Princess Charlotte's little brother and what his title will be when their dad is the king.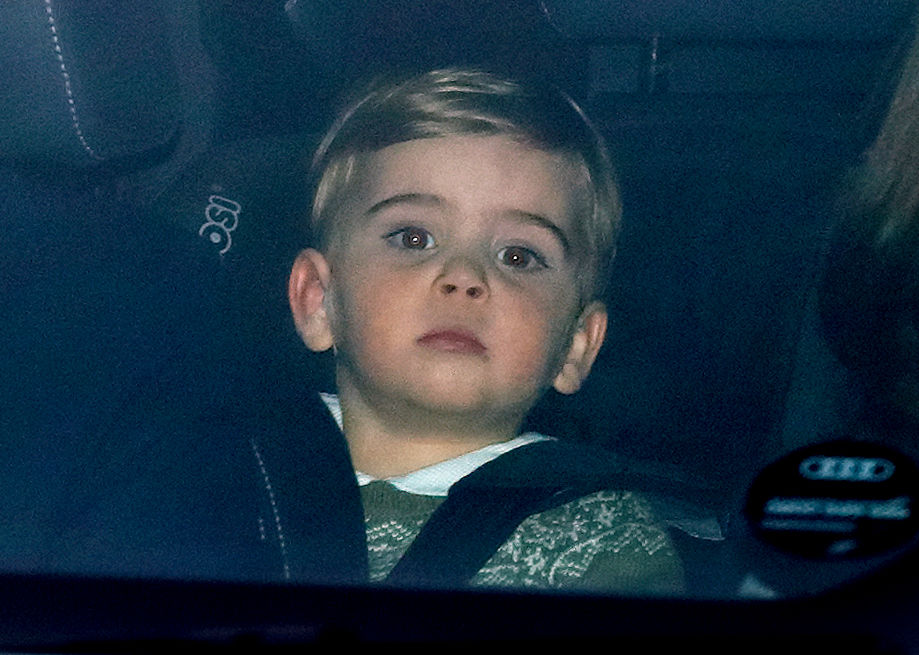 Read on to find out more about that, plus what regal titles George and Charlotte will have when Prince William is the monarch.
Prince George and Princess Charlotte's titles when their dad is king
Today, William and Kate's eldest son's title is His Royal Highness Prince George of Cambridge, but that will change a few times in his life including when his dad ascends the throne.
When William is king George will receive the Prince of Wales title which is currently held by his grandfather, Prince Charles. That title will go to Prince William when Charles takes the throne and therefore the same thing will happen when George becomes the heir apparent.
If George gets married before his father is crowned, he will be granted a dukedom on his wedding day.
As for the duke and duchess' only daughter, her official title is Her Royal Highness Princess Charlotte of Cambridge but like her big brother, that will change.
Charlotte may be given the Princess Royal title as it is traditionally bestowed on the monarch's eldest daughter. Right now, the queen's only daughter, Princess Anne, holds that title and since only one living woman can be called such Charlotte could not have that title until after her great-aunt passes away.
The Princess Royal doesn't automatically pass to Charlotte though as it will be up to her father to decide if and when she gets it. Charlotte could also be named a duchess by her dad.
What Prince Louis' title will be when Prince William is king
The title Prince Louis will receive when his father is king is a bit more complicated than his siblings but like theirs, much of it really depends on when William ascends the throne.
Right now, he is His Royal Highness Prince Louis of Cambridge and when his dad is the monarch he will not receive a special title because he is William's second son. He will, however, most likely be given a dukedom at some point and there have been guesses by royal fans and experts alike about what that dukedom might be.
Some believe Louis could be the next Duke of York, but that depends on a few things.
If Louis is not already married with a dukedom when William is crowned, he could be given the Duke of York title as the second son of the monarch. However, as with Princess Charlotte and Princess Anne that can only happen if his great-uncle, Prince Andrew, has passed away at that point since two people cannot hold the title at the same time.
Ultimately, Louis' dukedom is going to be up to his grandfather or father whoever is the reigning king when he is granted one.
Read more: How Prince George, Princess Charlotte and Prince Louis Are Keeping Busy During Lockdown