What Will Princess Eugenie's Wedding Be Like? Royal Wedding Rules and Traditions She Must Follow
With her royal wedding nearly two weeks away, royal fans want to know: What will Princess Eugenie's wedding be like? And, how will it compare to Prince Harry and Meghan Markle's royal wedding? Despite getting married at the same venue, in the same year, the Princess of York's wedding will likely be different from her …
With her royal wedding nearly two weeks away, royal fans want to know: What will Princess Eugenie's wedding be like? And, how will it compare to Prince Harry and Meghan Markle's royal wedding? Despite getting married at the same venue, in the same year, the Princess of York's wedding will likely be different from her cousin's nuptials.
Ahead, we take a closer look at what to expect on her big day and the royal wedding rules and traditions she will likely follow.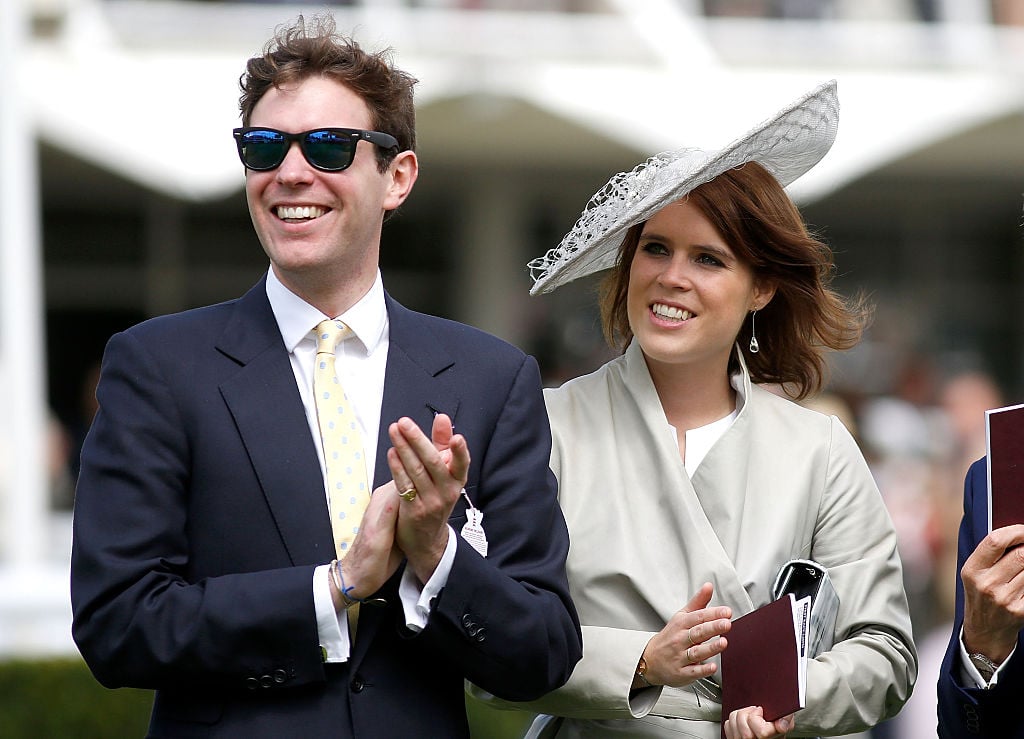 What will Princess Eugenie's wedding be like?
Princess Eugenie and her fiancé, Jack Brooksbank will say "I do" on October 12, 2018, at Windsor Castle. According to the royal family's website, the ceremony will take place at St. George's Chapel at 11:00 a.m. (GMT). And, get this: They are opening the gates of Windsor Castle to the public. On their wedding day, 1,200 members of the public will gather on the castle grounds to celebrate the royal nuptials with Eugenie and Jack.
Following the ceremony, the newlyweds will partake in a carriage procession "from the Royal Mews, out of Windsor Castle, and on to part of the High Street." They will then return back to the castle through the Cambridge Gate and enjoy a lunchtime reception with family and guests.
Royal wedding rules and traditions she must follow
Despite being considered a part-time royal, Princess Eugenie is still expected to follow royal family protocol on her big day. From the dress to the bouquet to the cake and more, we share the royal wedding rules and traditions the Princess of York must follow.
Wedding dress
Like all royal brides, Princess Eugenie's dress will be top secret until her big day. It will most likely be designed by a British fashion house or designer and will feature lace either on the dress itself or on the veil. Lace is a tradition at royal weddings and the bride must incorporate the fabric into her royal wedding look.
When Meghan Markle said "I do" back in May 2018, she kept her dress simple and structured and opted for a lace veil, instead. While it's unclear how Princess Eugenie will incorporate the royal wedding rule into her dress, we're willing to bet the bride goes with something more traditional like Kate Middleton's lace wedding dress.
Tiara
Even though she was born a princess, Eugenie has never worn a tiara. That's because tiaras are like wedding bands and royal women cannot wear one until they are off the market. On her royal wedding day, Princess Eugenie will likely borrow a tiara from her grandmother, Queen Elizabeth II. Rumor has it, Princess Eugenie will wear the York tiara, as it has special meaning to her mother (and, she is the Princess of York). That said, with so many options to choose from, the soon-to-be Mrs. Brooksbank could surprise us.
Bouquet
Bridal bouquets are very important in a traditional royal wedding. And, all of them contain myrtle — but, not just any myrtle. The so-called "herb of love" must come from Queen Victoria's special myrtle shrub at Osborne House.
Venue
The venue is also important to the royal family. Which is why you will never see a royal bride and groom get married in a park or other more modern location. All royal weddings must take place in a chapel, such as Westminster Abbey or St. George's Chapel.
First kiss
The bride and groom don't kiss at the end of the ceremony. Instead, they hold off the PDA until they are in front of the public for the first time. If a wedding takes place at Westminster Abbey, the first kiss typically occurs on the balcony of Buckingham Palace. However, since Princess Eugenie and Jack Brooksbank's wedding is at Windsor Castle, their first kiss will likely take place on the steps of St. George's Chapel — just like Prince Harry and Meghan Markle.
Carriage ride
Following their nuptials, a royal bride and groom typically go for a carriage ride through town so that members of the public can partake in their special day. Prince William and Kate Middleton and Prince Harry and Meghan Markle all took part in the tradition, and Princess Eugenie and Jack Brooksbank will also do so.
Reception
Royal weddings are always paid for by the royal family. And, the queen typically hosts the lunchtime reception. In true form, she will host her granddaughter's reception at Windsor Castle following the ceremony. Princess Eugenie and Jack Brooksbank will likely enjoy a second reception in the evening, hosted by her parents.
Cake
The wedding cake is also a big tradition at royal weddings. And, most of them are made of fruitcake, as it gets better with age. In the royal family, it is tradition to save a few tiers for the number of kids you plan to have and enjoy the leftover cake on their christening day.
Check out The Cheat Sheet on Facebook!