What Will 'The Goldbergs' Be Like Without Adam F. Goldberg as the Showrunner?
Season 7 of 'The Goldbergs' welcomes two new showrunners. Will the show have the same tone without its creator?
Fans of The Goldbergs can agree the ABC hit sitcom has what it takes to stand out. The show, created and executive produced by Adam F. Goldberg, premieres season 7 soon, but without Goldberg at the helm.
Who's taking over 'The Goldbergs'?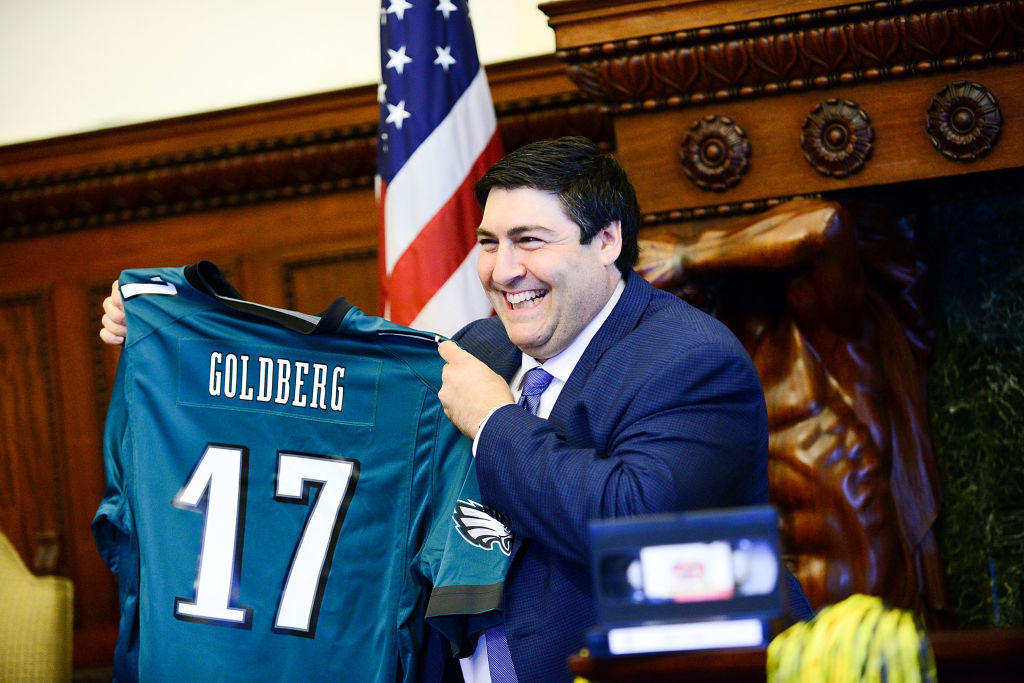 Season 7 welcomes executive producers, Chris Bishop (Breaking In, Schooled, Still Standing) and Alex Barnow (Shaft, 'Til Death,) as the new showrunners. Each has been part of Goldberg's vision from inception in 2013.
Both Bishop and Barnow garnered multi-year overall deals with Sony Pictures TV through 2021, according to Deadline. Goldberg left Sony Pictures Television in May for an overall deal at ABC Studios unit. He left The Goldbergs to focus on developing the Disney TV Studios unit.
How will the change affect 'The Goldbergs'?
It's hard to imagine the show as anything other than what it's been for six seasons. The Goldberg's is among ABC's highest-rated sitcoms. Can a show based loosely off the creator's life sustain new creative input? It remains to be seen.
With Goldberg serving as executive producer (alongside Bishop, Barnow, Doug Robinson and Annette Davis), it'll likely still have the same general tone (and collection of festive sweaters).
With a new overall deal in place for Goldberg, the change was likely inevitable. That's not to say there was a creative difference of opinion or anything that might interfere with the integrity of the series. It simply means, Goldberg's trajectory spans farther than leading The Goldbergs as showrunner at this time.
Here's what to expect in season 7
The premiere kicks off with a National Lampoon's Vacation tribute. Bev (Wendi Mclendon-Covey), Mur (Jeff Garlin), Erica (Hayley Orrantia), Big Tasty (Troy Gentile), and Ad-Rock are taking a road trip to Disneyland.
The episode will feature cameos from original National Lampoon's Vacation stars, Anthony Michael Hall and Christie Brinkley. Barnow and Bishop wrote the premiere, with Goldberg as executive producer.
Goldberg's other "Gold-World" creation, Schooled, also had a change in showrunners. Deadline reported The Kids Are Alright creator, Tim Doyle, leads the way ahead of season 2.
It's an all-around re-vamping in the world of Adam F. Goldberg. Whether the show succeeds without him involved in the daily operations as showrunner will be evident during the premiere. My guess? He'd only leave his life story in capable hands.
The Goldbergs season 7 premiere airs Wednesday, September 25 at 9 p.m. EST on ABC.