What Would Happen If Prince Harry and Meghan Markle Got Divorced Post-Megxit
It seems like ever since they got married Prince Harry and Meghan, Duchess of Sussex have been fighting off divorce rumors. Those intensified after the couple announced they were "stepping down as senior royals." However, the prince and former actress have not shown any signs that there is trouble in their marriage and have looked extremely happy together during their recent appearances.
But still, royal watchers are questioning what would happen now if they ever were to divorce post-Megxit. Read on to find out what Meghan would not be entitled to, plus what her title would be if things didn't work out for them.
The couple does not have a prenup
The prince and former actress do not have a prenup.
Prior to their 2018 wedding, it was reported that Harry was not going to even ask his bride to sign a prenuptial agreement. The reason for that is because prenups are not common in the U.K., especially among royals.
"It's commonplace with celebrity marriage, but this is not a celebrity marriage, it's a royal marriage," said Katie Nicholl, author of Harry: Life, Loss, and Love.
Prince William and Catherine, Duchess of Cambridge never signed a prenup either. This was also the case with the duke's parents, Prince Charles and Princess Diana. In fact, three out of Queen Elizabeth II's four children are divorced and none of them had a prenuptial agreement drawn up.
What Meghan is not entitled to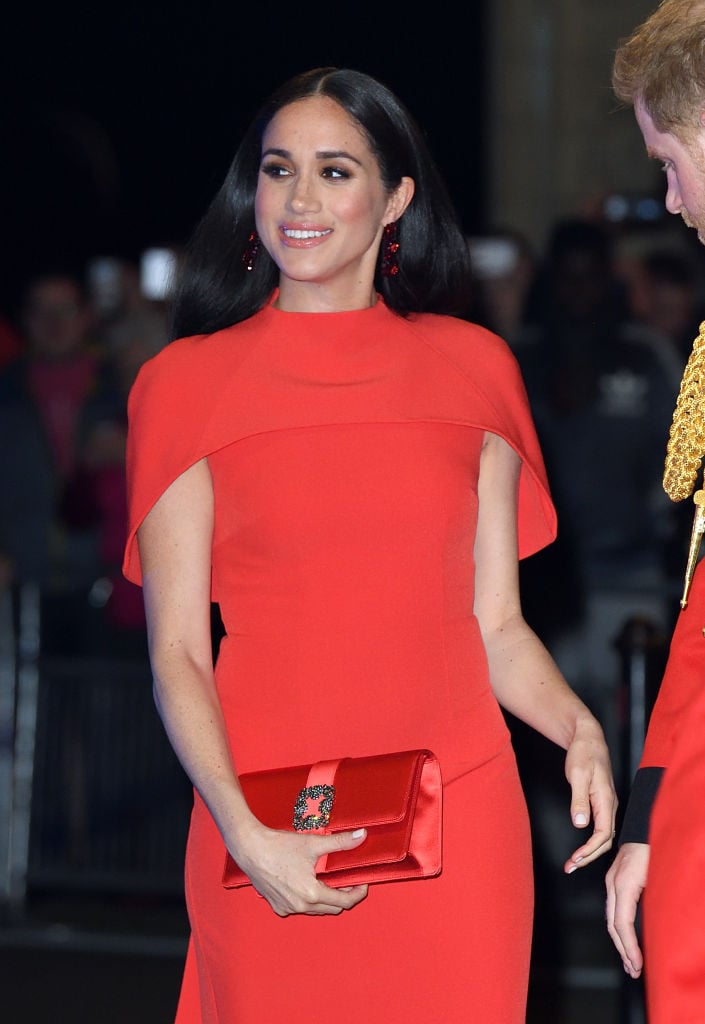 When the Sussexes made their bombshell announcement, they stated that they would split time in North America and the U.K. It is believed that they will continue to stay at Frogmore Cottage when they are in England.
The home was given to them by Harry's grandmother as a wedding present but after their decision to step down and become "financially independent," Harry and Markle are expected to pay rent during their time there. That said, there would never be any discussion about who gets or doesn't get this house since it belongs to the queen's Crown Estate.
No other properties are up for grabs either and that was always the case for royals whether they had stepped back or not. When it comes to the royal's settlements or divvying up any assets, a place like Windsor castle is not at stake.
"You wouldn't need a prenuptial agreement to stop Windsor Castle from being cut in half in the event they divorce, because it's not Harry's," said royal author Duncan Larcombe.
Meghan would still be a duchess
When the pair decided to step down from royal duties, they were no longer permitted to use their royal highness titles. However, they are still the Duke and Duchess of Sussex and even if they were to end their marriage, Meghan would remain a duchess.
An example of this is when another duchess, Sarah Ferguson, and Prince Andrew divorced. Fergie had to drop HRH but retained her duchess title. So despite divorcing in 1996, the prince's ex-wife is still known today as Sarah, Duchess of York.
Read more: Meghan Markle is Playing a 'Dangerous Game' and the Royal Family 'Will Only Take So Much,' Senior Royal Advisor Claims