What Does the 'Z' in Jay-Z Stand For?
Jay-Z has built an impressive career in music and entertainment — learn more about his background and what 'Z' in his name stands for.
When it comes to the music industry, particularly in the world of hip-hop, there are few names that are coupled with as much respect and history than that of Jay-Z. Jay-Z's influence over hip-hop and investments in disadvantaged communities nationwide has earned him a status that few rappers can dream of achieving.
Some have skill, some have luck, some have heart, some have brains, and Jay-Z has a surplus of all of the above. So, when talking about such a powerful and well-regarded man with a list of contributions longer than a college textbook, it's no surprise that many people don't know the answer to the question: What does the Z in Jay-Z stand for?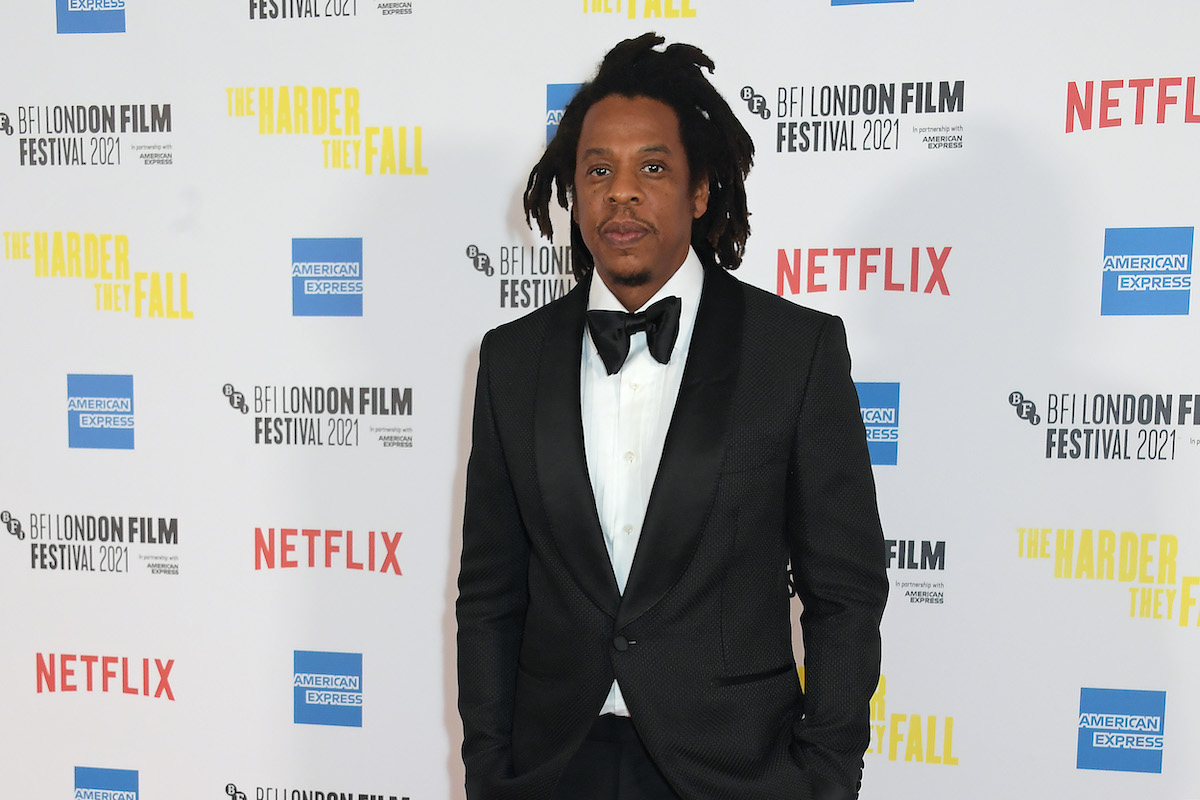 Putting the Z in Jay-Z
According to Biography, the creation of Jay-Z's name was the perfect fusion of three separate factors of his identity intersecting into his rap persona. The first factor was to pay tribute to his mentor, Jaz-O, hence the formatting of his name.
The second factor was his nickname since childhood among friends and family, Jazzy. The third and final factor was the J/Z subway station located near the projects where Jay-Z was raised.
All three of these combine to create a well-thought-out, catchy, and legendary name that would go on to be known and respected by millions of people around the world.
Jay-Z's Origins
Born under the name of Shawn Corey Carter in December of 1969, Jay-Z grew up raised by his single mom after his father left at a young age. The toughest part, however, was that Jay-Z was brought up in Marcy Projects, one of Brooklyn's most brutal and drug-addled neighborhoods.
Not wanting to get trapped in the cycle that caught up so many people around Jay-Z (Carter), he was determined to make it out of his situation, and rap was his way of doing so. It took lots of tough decisions, such as having to drop out of school, but Carter knew that he had the skill required for rap to be his ticket out of the projects.
Mentored by an older local rapper named Jaz-O, Carter began writing and recording hip-hop for the first time in the late '80s. After recording a song called "The Originators", they landed a slot on the cult classic MTV music video block, Yo! MTV Raps, where he gained large-scale attention for the first time in his blossoming rap career.
Jay-Z's music career has been extremely successful
While Carter's massive success may have started over 30 years ago, he continues to be a dominating force in hip-hop even to this day. He recently made his long-awaited return to collaborating with Kanye West by dropping a verse on Ye's own long-awaited album, Donda, a feature surely reminiscent of their 2011 collab album, Watch the Throne.
In regards to Carter's own projects, he most recently teamed up with his superstar wife Beyoncé to create the 2018 album EVERYTHING IS LOVE, under the joint artist identity of The Carters. Just a year before in 2017, Carter released his acclaimed 4:44 album, which garnered lots of praise for songs like "The Story of OJ" and earned him a Grammy nomination for Best Rap Album.
More recently, Jay-Z has seen a feature on Drake's Certified Lover Boy, along with releasing another Beyoncé collaboration: "MOOD 4 EVA", which also features Childish Gambino and Oumou Sangaré. With rumors of Watch the Throne 2 and plenty of sightings of Carter in the studio, it's clear that he's got more music on the horizon; only time will tell what project Jay-Z will drop next.