Whatever Happened to Ty Pennington, and What Is He Doing Now?
Ty Pennington was a popular face on reality TV shows in the 2000s. He was known for changing people's lives with his energetic personality on Extreme Makeover: Home Edition.
However, after the series got cancelled in 2012, people have not heard much from Pennington anymore. As such, many fans might be wondering about what Pennington is doing these days. Is he still on TV or has he retired altogether? Read on below to find out.
Ty Pennington's life before fame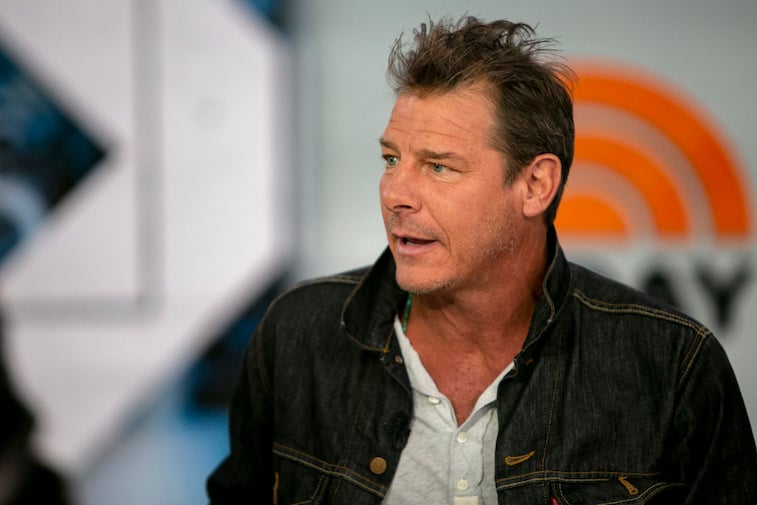 Before his TV career, Pennington was a college student with an interest in art and home improvements. He studied woodworking and carpentry, though he ultimately decided to focus on specializing in graphic design.
After finishing up college, Pennington went into modeling as he was scouted by an agent. He traveled all over the world and even appeared in ads for brands such as J.Crew, Swatch, and Land's End.
How Ty Pennington became famous
After modeling, Pennington began working in television. He started out as a set designer for a few shows before he was offered a chance to join TLC's Trading Spaces. Pennington appeared on the series for a few seasons as a carpenter. Despite not being a main cast member, he still managed to captivate viewers everywhere with his good looks and fun personality.
In 2003, Pennington became a star when he landed a hosting job on ABC's Extreme Makeover: Home Edition. The show was a massive hit and grew in popularity year after year.
Pennington also landed a deal with Sears and released a line of home products called Ty Pennington Style.
The success of Home Edition allowed Pennington to have a spinoff called Ty's Great British Adventure, which lasted for about two years.
What Ty Pennington did after 'Extreme Makeover: Home Edition'
Home Edition was canceled by ABC in 2012 after almost 10 years on the air.
After the show ended, Pennington was able to catch his breath. He told Parade: "My friend recently said, 'Oh my God, dude. You look rested.' … When you're on that show, you're literally traveling every three days. Everything is on hold until you can get back to it. So I'm trying to reconnect with my own family and breaking ground on a sustainable home I'm building for myself in northern Florida."
In 2012, he briefly was a part of the ABC show The Revolution, though it was canceled after three months.
Afterward, he branched out into food and hosted two shows: On the Menu on TNT and American Diner Revival on the Food Network. However, both of those failed to capture the same success as Home Edition.
Meanwhile, Pennington began doing a lot of volunteer work as well. In 2014, he worked with Sears on the Building Community Together initiative, which renovated homes and local places. He also teamed up with the Abōd Shelters Foundation to help build sustainable houses for people in need.
What Ty Pennington is doing now
Pennington's life is rather quiet now compared to before, but fans will be glad to know that they can still catch him on TV here and there.
Since 2018, he has been appearing on the revival edition of Trading Spaces as a carpenter.
In 2020, Extreme Makeover: Home Edition will be coming back to the small screen on HGTV. This time, actor Jesse Tyler Ferguson will be the host, but Pennington will appear as a guest to assist the renovating teams.
Pennington said in a statement: "I'm honored to roll up my sleeves and relive the magic of the most positive, life-changing show I've ever been a part of… Extreme Makeover: Home Edition shows you what amazing things can happen when people work together."