What's Alexis Bledel's Net Worth and What Is She Known For?
Alexis Bledel is a very talented American actress known for her roles in movies and television. She is not only an actress, but a model and producer as well. Bledel has a lot going for her. But just how much is Alexis Bledel worth and what is she best known for?
What is Alexis Bledel's Net Worth?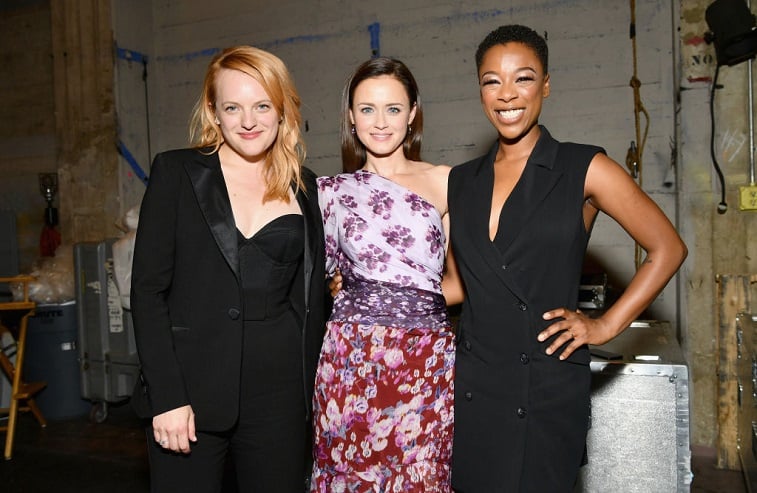 Bledel has an estimated net worth of $9 million. She achieved fame with her role in the Gilmore Girls, where she played Rory Gilmore. She also became a household name in the Sisterhood of the Traveling Pants movies where she played Lena Kaligaris.
Bledel was born on September 16, 1981 in Houston, Texas. Her first name is actually Kimberly and Alexis is her middle name. Her parents encouraged her to overcome her shyness by joining community theater. She would go on to appear in local productions in The Wizard of Oz and Our Town.
What is Bledel known for?
Bledel had a lucrative modeling career before moving to New York. In 2016, she returned to her popular role as Rory Gilmore in a Netflix series called Gilmore Girls: A Year in the Life. She also played Beth Dawes in Mad Men before she landed her current role in Hulu's The Handmaid's Tale. She won her first Emmy for her role in The Handmaid's Tale in 2017.
Alexis Bledel keeps her family life private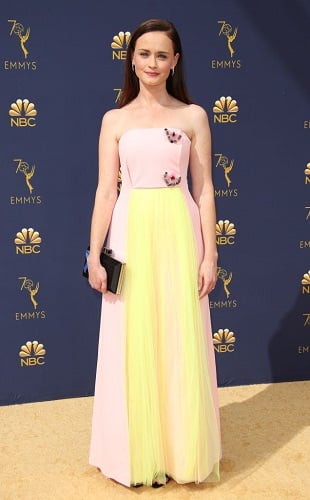 While working on Mad Men, Bledel met her husband, Vincent Kartheiser, who played Pete Campbell. The couple began dating in 2012 and married in 2014. They keep things very private and rarely appear at Hollywood events together.
Bledel's husband spoke to Vulture about their private relationship and how they like it that way. "It's something I realized about the most important things in my life," said Kartheiser. "If I share them with the world and I open that door to their fuming anger that they need to get out or their adoration that they want to flaunt, it lessens it. It cheapens it; it weakens it. And it's magical, love, and all of that is…profoundly spiritual, and it just doesn't feel right."
In 2015, Bledel had her first child with her husband, a baby boy. They had never actually announced the pregnancy. The news was only confirmed after Gilmore Girls' Scott Patterson said to Glamour that the actress was "a proud new mother and married and happy." Talk about keeping things under wraps.
What does Bledel enjoy doing in her off time?
When Bledel isn't working, she enjoys reading, writing, photography, going to the movies, and being with her family. Most of us can't imagine Bledel doing anything else with her time, but she didn't always want to be an actress.
She told Seventeen Magazine, "I went through a phase where I wanted to be an architect. Then I realized there was a lot of math involved in it so I ruled it out completely." Fans are glad Bledel didn't end up an architect, as she is a very talented and exceptional actress.
Fans love Bledel in 'The Handmaids' Tale'
Fans can't seem to get enough of Bledel in The Handmaid's Tale. She plays Emily, a woman fighting for her life who has finally escaped to freedom in Canada with baby Nichole. Bledel told E! News about her character's tumultuous journey and what happens next.
"Yeah, what does she do with it? That's sort of a huge question for her," said Bledel about her character's freedom. "It's not being kind of aggravated or triggered in the same way anymore, but she's still used to reacting in that way, with anger, so she has to learn to be a gentle person again with herself, with others. And that's incredibly challenging when you've been through what she's been through."