What's Going on With Kylie Jenner and Travis Scott?
Even if you "keep up" with the Kardashian-Jenners, it can be hard to tell what's going on with Kylie Jenner and Travis Scott. The pair broke up in October 2019 following a two-year relationship, but they remain close as friends and co-parents to their daughter, Stormi Webster.
Their behavior often leads to rumors that Jenner and Scott have reconciled. But both stars have been quiet about the exact status of their relationship. So what's up with them? Are Kylie Jenner and Travis Scott back together in 2021? Let's discuss.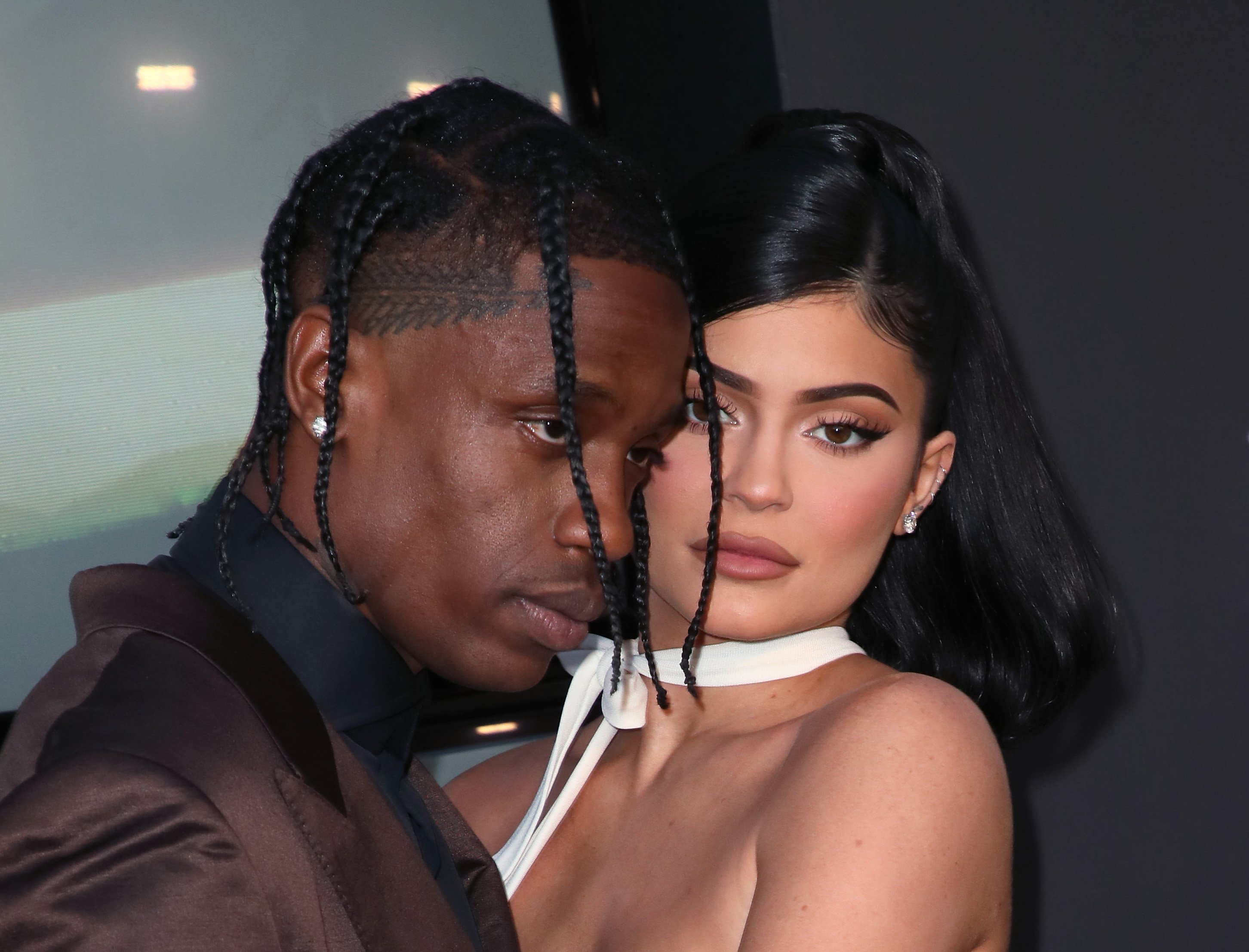 Kylie Jenner and Travis Scott are reportedly figuring it out
As Jenner and Scott increasingly spend more time together, a source spoke to Entertainment Tonight about the state of their relationship. According to them, the two have allegedly "romantically reconnected" and are trying to get their relationship back off the ground.
"Kylie and Travis are trying to make things work in a way that makes sense for them," said the source. "Travis really respects Kylie and worships the ground she walks on. She means a lot to him. He loves that Kylie is such a boss and how great of a mom she is. Kylie loves that Travis is so creative and that he makes a big effort to be involved in Stormi's life."
RELATED: Kylie Jenner and Travis Scott Are Reportedly Still 'Madly in Love'
The source mentioned that Jenner, 23, and Scott, 29, are "very close" and one day hope to expand their family. "Kylie and Travis are on very close terms and ideally, Kylie would love to have more kids one day and she would of course love for the father of her future children to be Travis, but they aren't putting any pressure on themselves and are seeing where things go," the source continued.
Another source repeated those sentiments
A second source made similar claims to People after Scott spent Memorial Day weekend in his native Houston with Jenner, who documented some of their time on Instagram, including a playful water balloon fight with their daughter and a trip to a park.
"Kylie and Travis continue to spend a lot of quality family time together," the source said, noting the reality star is is "very happy" with the ASTROWORLD rapper. But "they are not putting any pressure on their relationship," the insider continued. "They get along and things are great. They both want to be as present as possible for Stormi. Kylie and Travis have worked hard to create a great family situation."
The update comes over a year after Kylie Jenner and Travis Scott first split
Jenner and Scott's breakup was confirmed by TMZ in October 2019. The pair had been together for over two years at the time after first connecting in April 2017 at Coachella.
"Kylie is young, but she really wants the traditional family life. She has seen her older sisters with big families and multiple kids and she wants the same," a source told E! News while explaining the cause of the split. "She loved being at home with Travis and their daughter Stormi Webster more than anything. But right now, their priorities are different."
Despite the breakup, Jenner made it clear that she and Scott had maintained a close relationship. "Travis and i are on great terms and our main focus right now is Stormi ‼️ our friendship and our daughter is priority," she tweeted after the breakup news emerged.
RELATED: Travis Scott and Kylie Jenner Reportedly Broke Up Because He Wouldn't Do This 1 Thing
She later mentioned that she had become "best friends" with Scott. "We have such a great relationship, we're like best friends," she told Harper's Bazaar in 2020. "We both love Stormi and want what's best for her. We stay connected and coordinated. I think about [my parents] in situations with Stormi, what they would do. They were very hands-on with me, and I want the same for Stormi."
From the sounds of it, it seems like Jenner and Scott definitely have something special and are trying to build a relationship that works best for them. And even if it doesn't work out, they'll forever be close and connected for the sake of their daughter.