What's Gwendoline Christie's Net Worth and What Is She Known For?
Gwendoline Christie is a talented actress known to many fans as Brienne of Tarth in Game of Thrones. She has become a household name in the last few years, and many know her simply as "Ser Brienne." Just how much is Gwendoline Christie worth and what else is she known for? Let's take a look at everyone's favorite knight of the Seven Kingdoms.
What's Gwendoline Christie's net worth?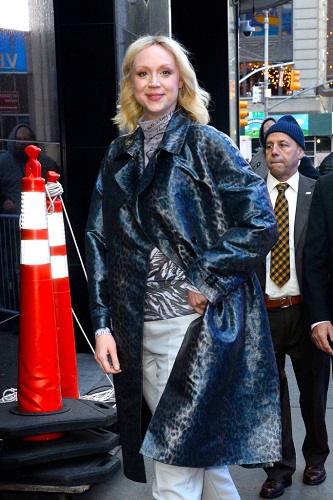 Christie is worth a cool $3 million. She's a British actress that was born in Worthing, West Sussex, England, United Kingdom. Surprisingly enough, she was serious about a career as a gymnast at first, before suffering a severe spine injury. After that, she decided to focus on acting, and soon graduated from the Drama Centre London in 2005. She then started her theatrical career and things would take off from there for her.
Christie has appeared in film, television, and theater projects. She's appeared in The Imaginarium of Doctor Parnassus, Wizards vs Aliens, the play Dr. Faustus with the Royal Exchange, and The Zero Theorem, as well as many others.
Who is Christie known for playing?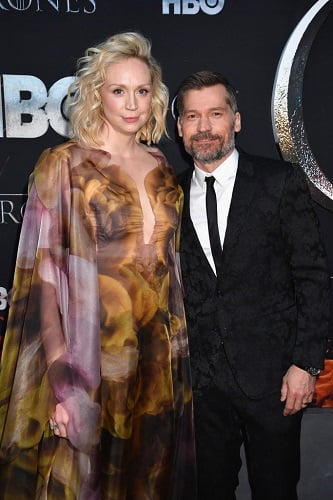 Gwendoline Christie is best known for her role as Brienne of Tarth in Game of Thrones. Brienne was loved by fans everywhere, as the lovable and always loyal knight. Brienne makes a promise to protect the Stark family, and she does just that. She makes it to the end of the series, which is truly remarkable considering everyone who died on the show. It's an incredible feat that she made it, though without the man she loved.
With her role in Game of Thrones came more opportunities. She played Commander Lyme in The Hunger Games: Mockingjay – Part 1 and The Hunger Games: Mockingjay – Part 2. It will be interesting to see what role Christie will play next after years as Brienne of Tarth.
Gwendoline Christie submitted herself for an Emmy nomination
Gwendoline Christie decided to submit herself for Emmy consideration, and it paid off big time. Christie received the nomination, after paying a $225 entry fee via a representative. She wasn't the only actor to do so from Game of Thrones, however. Alfie Allen (Theon Greyjoy) and Carice van Houten (Missandei) also self-submitted and received their nominations.
HBO confirmed to The Hollywood Reporter that they didn't submit them for Emmy consideration. But all is well because they all received their nominations in the end. However, if they hadn't self-submitted, then Game of Thrones wouldn't have just beaten a record for 32 total nominations for a show this year, breaking their old record.
Christie was so happy for her Emmy nomination
It seemed like Christie almost couldn't believe her nomination herself. She posted a photo of the nomination, along with a message of disbelief to her Instagram account. "I CANT BELIEVE IT!!!!!!????!?!!?!!!!!!!!! THANK YOU UNIVERSE!!!!!!!!!!!!!!!!!!! #EmmyAwards #CANITTRULYBEREAL??????????"
Fans are so thrilled for Christie and really feel the actress deserves an Emmy Award for her portrayal of Brienne. She is up for the category of outstanding actress in a drama series.