What's Joe Rogan's Net Worth and How Did He Earn His Money?
Listeners across the nation tune in to The Joe Rogan Experience every week, but not all of them are aware that Rogan wasn't always a podcaster. In fact, Joe Rogan has a pretty impressive resume when it comes to show business, having worked his way up to podcast fame through a variety of other jobs, some of which he still engages with to this day. 
So, given Joe Rogan's success not just in the podcast world, but across the board, what is the comedian and personality's net worth?
Joe Rogan's rise to podcasting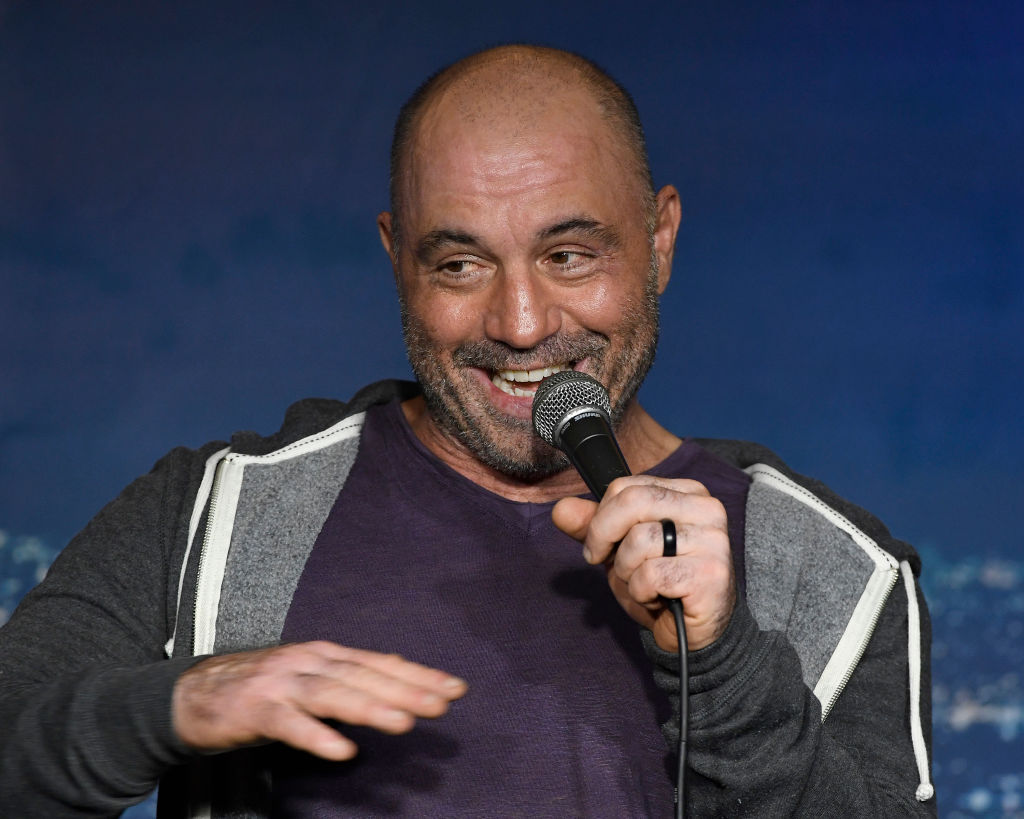 While many fans of Joe Rogan know him from his podcast, Rogan has had a varied and impressive career prior to The Joe Rogan Experience. And while Rogan is also well-known for his stint on Fear Factor, he actually started out pretty early on as a comedian. 
Rogan started out doing stand-up in Boston comedy clubs in the '80s. After finding an agent in the late '80s, Rogan started landing gigs in comedy clubs across America. However, he still remembers where he came from.
Rogan told Boston magazine, "Boston was hugely important, not just Nick's Comedy Stop. But Stitches, Stitches played a huge part. That's where I did my first open-mike night. I did a lot of the open-mike nights there, worked on a lot of material there. I think that's also where I got my first professional gig, at Stitches. The whole Boston scene was just a very unusual scene for comedy. In the late '80s, when I started, there was really no place like that, where you have an environment where, first of all, where you have all these national headliners. They should be national headliners; they're local headliners. Guys like Don Gavin and Steve Sweeney and Kenny Rogerson. I got to see all these great, great comics."
In 1997, Rogan started doing color commentary and interviews for the UFC, where he quickly became one of the most recognized voices. In fact, Dana White called Rogan "the best fight announcer who has ever called a fight in the history of fighting."
Rogan was also taken on to host Fear Factor for NBC, which saw Rogan offering a variety of disgusting challenges to contestants for cash.
How much does Joe Rogan make each podcast?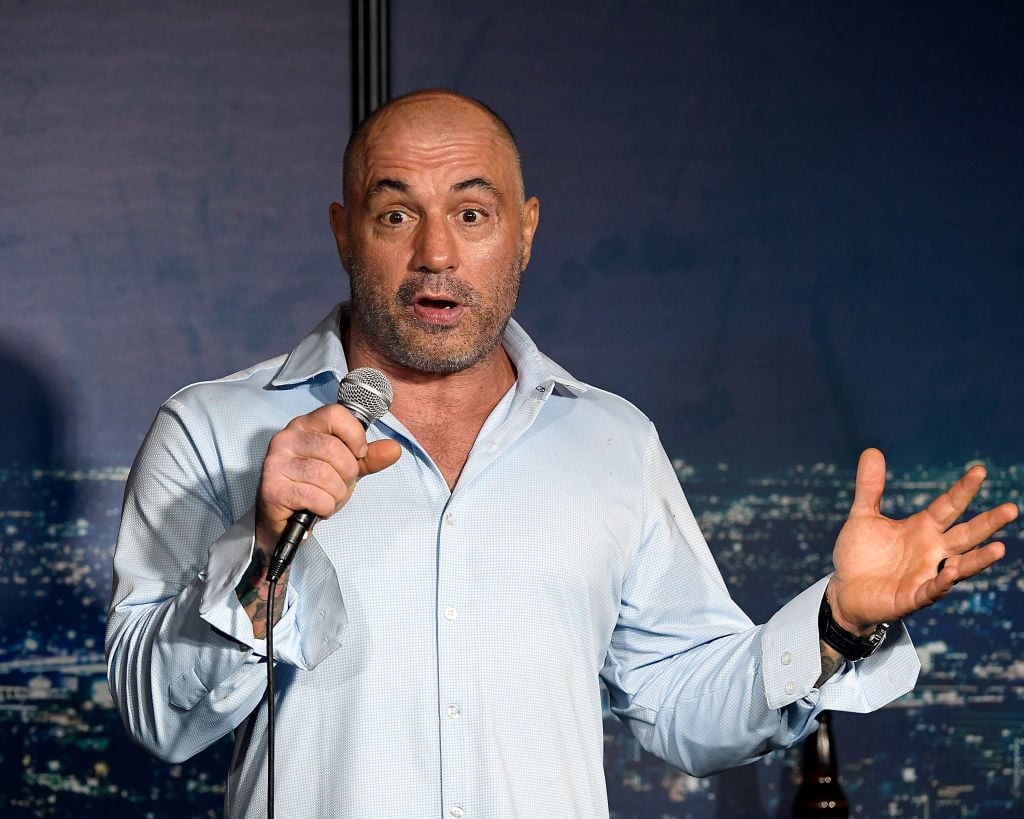 While Joe Rogan is clearly sitting comfortably on the money he made from his work with NBC, UFC, and his podcast, many fans are curious how much Rogan expects to make from each episode. 
Michael Bisping, a UFC Middleweight Champion who hosts a podcast of his own named Believe You Me revealed that Rogan expects to make up to five figures per episode of his show — typically around $75,000.
This was reported a few years ago, however, which means the number could have dropped or, more likely, increased since then. For comparison, that means that Joe Rogan makes more per episode of his podcast than the median household income of $61,372 per year.
What is Joe Rogan's net worth?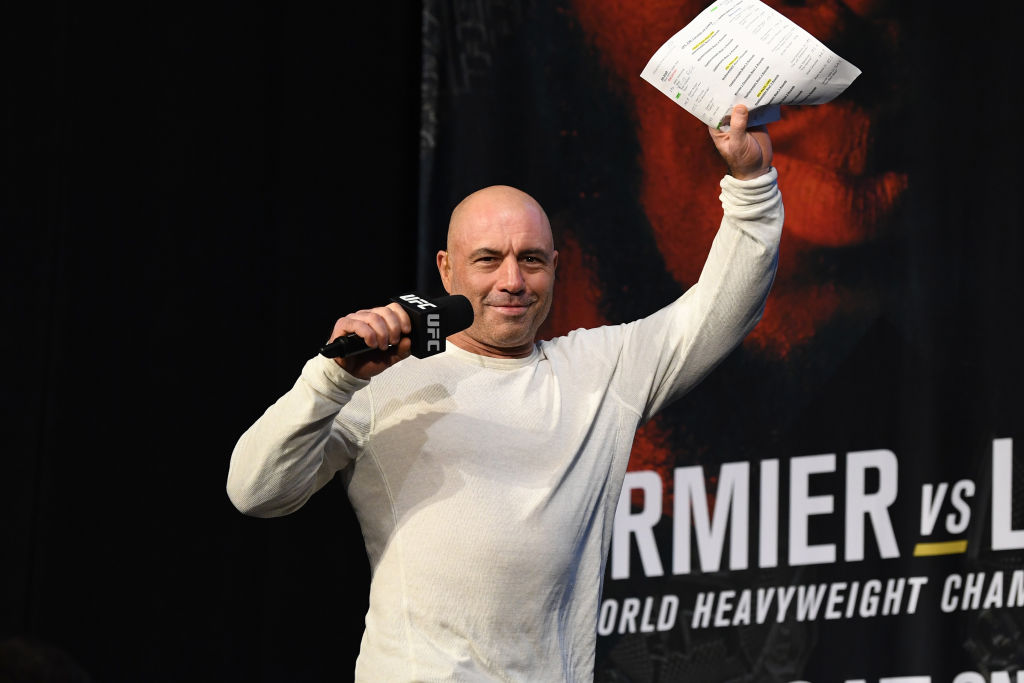 With all of this information in mind, perhaps it's no surprise that Joe Rogan has managed to do exceptionally well for himself over the years. It's clear the man has a mind of media and money. 
Celebrity Net Worth estimates Joe Rogan's net worth at around $40 million. And given how quickly Rogan's popularity has been growing in recent years, we can expect to see that number balloon over time.