What's Next for 'This Is Us' Creator Dan Fogelman? The Hitmaker Has New Projects on the Way
Dan Fogelman hit the lottery with the hit NBC series, This Is Us. Since 2016, the show's creator and showrunner has consistently offered tear-worthy episodes week after week. Fogelman's long-awaited series finale is penned for 2022, leaving fans to wonder if he can strike lightning twice.
Dan Fogelman inked a massive deal with Disney's 20th Century Fox Television in 2019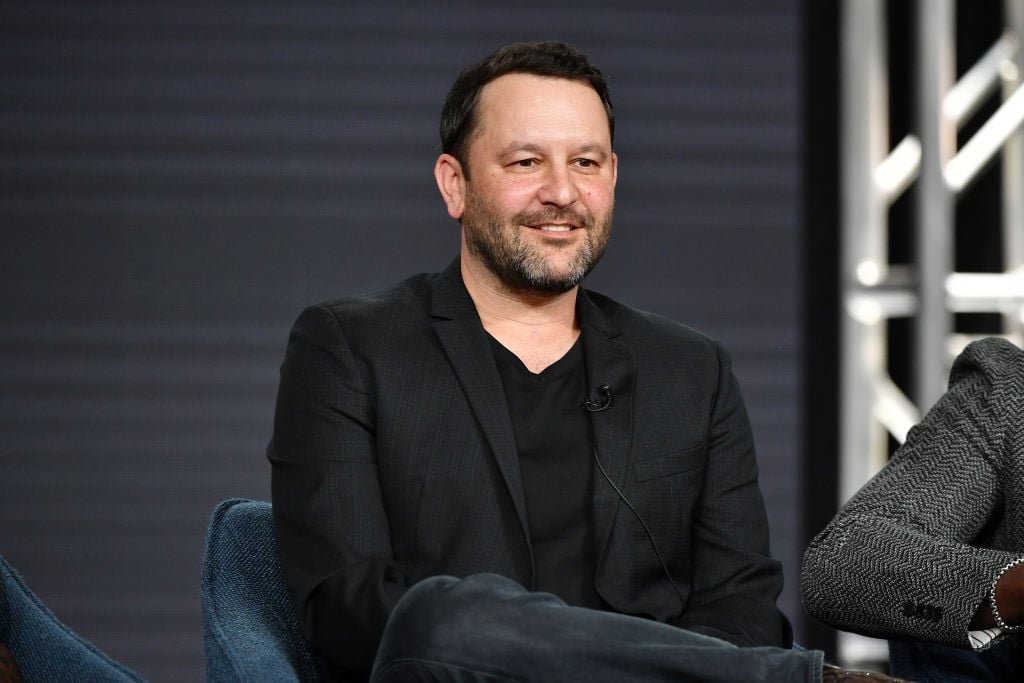 RELATED: Dan Fogelman Shared the Relatable Reason 'This Is Us' Is Ending in Season 6
This Is Us is almost over, but Fogelman is just getting started. The Hollywood Reporter previously stated that Fogelman signed a five-year deal worth upwards of $125 million. The move put Fogelman alongside other notable nine-figure creators like Shonda Rhimes, Greg Berlanti, and Ryan Murphy.
The deal is his second with 20th Century Fox TV. THR also reported that the studio offered up Fogelman's canceled baseball drama Pitch as a possible reboot.
Fogleman previously worked with ABC Studios (owned by Disney) where he created Fox's Grandfathered and ABC's Galavant and The Neighbors. Multiple studios sought out the talented writer but it was Fox and 20th Century TV that won.
"I continue to be so grateful to my incredible partners at 20th — Peter Rice, Dana Walden, Jonnie Davis, Howard Kurtzman and every single person at the studio whom I've been fortunate enough to work with these past four years," Fogelman said in a statement, per THR. "It has been the best partnership of my career, I've never felt so supported, and I am beyond excited to begin this next chapter at Disney."
Fogelman's next projects aren't of the 'This Is Us' variety
RELATED: 'This Is Us' Creator Explains Why Fans Should Be 'Concerned' About the Back Half of Season 4
With credits as a director, producer, writer, and creator, Fogelman has a varied list of credits to his name. Some include the Amazon film, Life Itself, Pixar's Cars, and screenplays for Crazy, Stupid, Love, Fred Clause, and more.
Fogelman's latest as producer, Only Murders in the Building, will air on Hulu. The movie premieres on August 31, 2021. The series features Hollywood icons Steve Martin and Martin Short, along with singer Selena Gomez.
Only Murders in the Building tells the tale of three crime-obsessed neighbors who investigate a grisly murder in their New York City apartment building. In turn, they record a podcast of their investigation as they go. With Martin, Short, and Gomez leading the way, it's sure to be another hit.
Under the massive deal, Fogelman is also developing the New Line Cinema drama-comedy Honeymoon with Harry. The film is about a man who goes on his honeymoon with his would-be father-in-law after his fiance's death. It's based on the book of the same name by Bart Baker.
Honeymoon with Harry has been in the works with various creators over the years, but it's Fogelman who'll help bring the story to life.
Could 'This Is Us' continue after season 6?
RELATED: 'This Is Us': Here's One Important Storyline You May Not See Much Of
In case there's any uncertainty on whether This Is Us could return after its season 6 series finale, Fogelman set the record straight.
"The group of people that you see, you can feel when you come to these things — even if we're completely insane and the show is no good — you can feel how much the people who work on the show love the show," Fogelman said.
"I feel a responsibility as one of the leaders of it to end it properly, to do it properly, and walk away with it with no regrets that we understayed or overstayed. We never set out to make a television series that was going to last 18 seasons," he added.
For now, enjoy the last two episodes of the season and prepare for what's to come. If there's anything we know about Fogelman, there will be [many] tears shed.