What's Prince Harry and Meghan Markle's Age Difference?
As the saying goes, age is just a number. Plenty of couples including celebrities and royals have age differences. Prince Harry, Duke of Sussex and Meghan, Duchess of Sussex are among them. Husband and wife since 2018, they are not the same age. 
Sparks flew between Prince Harry and Meghan Markle immediately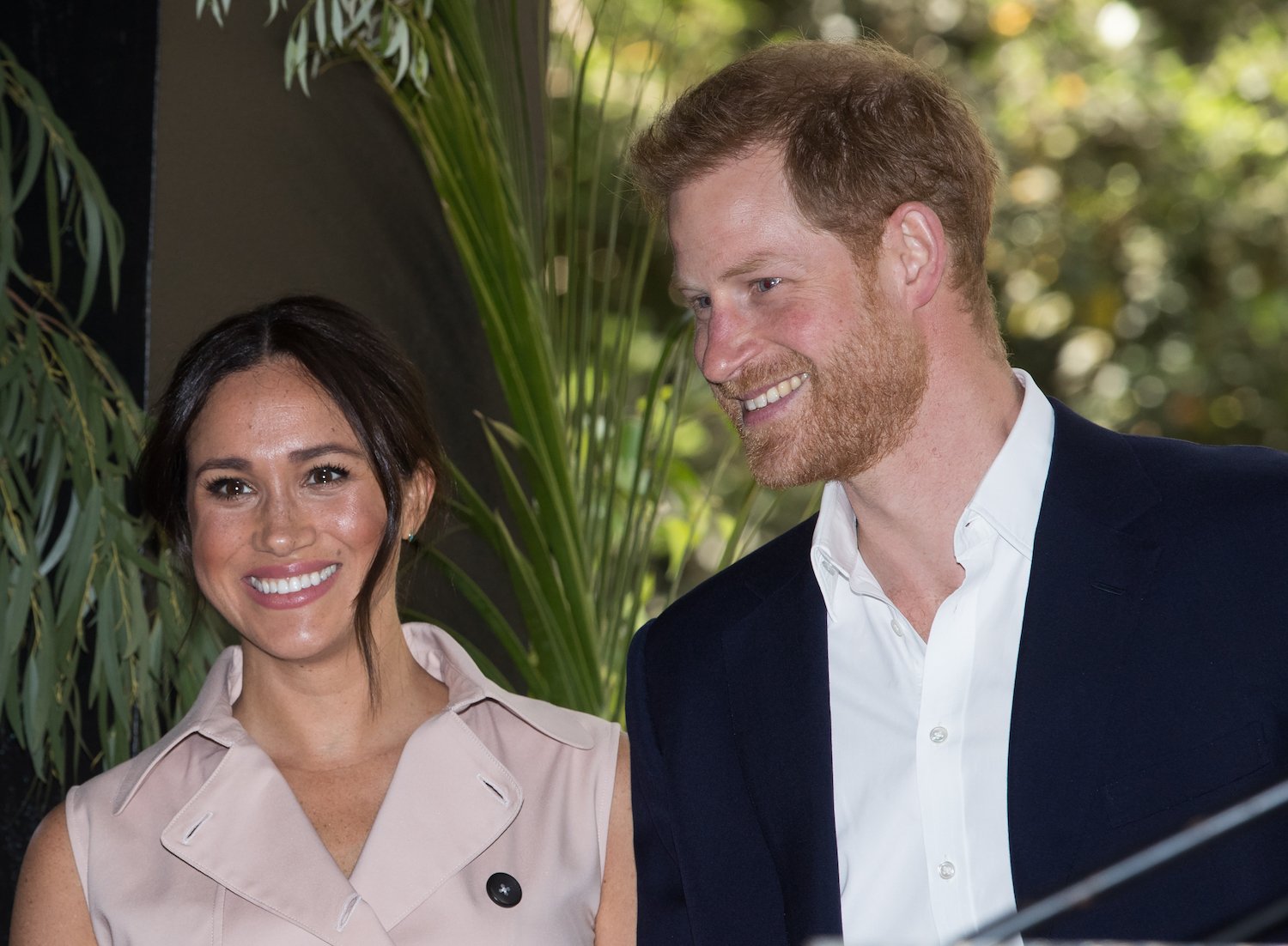 Harry and Meghan met in July 2016. A mutual friend set them up on a date. Although the couple's kept their identity private, some royal fans believe Harry's childhood friend, Violet von Westenholz, played matchmaker. Others think the credit goes to fashion designer Misha Nonoo.
Introductions aside, Meghan and Harry hit it off right away. "We met for a drink," Meghan told BBC News when she and Harry sat down for a post-engagement interview. "And then I think very quickly into that we said, 'Well what are we doing tomorrow? We should meet again.'"
She continued, saying they initially bonded over their passion for "seeing change." By the end of their second date, they were ready to spend more than just a few hours together.
Harry asked Meghan to go to Botswana with him. She agreed and they spent five days "camped out with each other under the stars," where they could "get to know each other," Harry said. 
As Meghan recalled, it was serious almost from the get-go.
"I think that very early on, when we realized we were going to commit to each other, that we knew we had to invest in the time and the energy and whatever it took to make that happen," she said. 
They embarked on a long-distance relationship, going back and forth between Canada, where Meghan filmed Suits, and England. Despite the long flights and sometimes sleepless nights, they never went more than two weeks without seeing each other. 
Prince Harry and Meghan Markle are 3 years apart
The age difference between Harry and Meghan is three years. Harry was born to Prince Charles and Princess Diana on Sept. 15, 1984. He joined his older brother, Prince William, Duke of Cambridge, as a high-ranking member of the royal family.
Harry grew up in the public eye while behind the scenes, Diana did what she could to provide him and William with a sense of normalcy. Even though they attended royal events, William and Harry also experienced life outside of palace walls.  
As for Meghan, she was three years old when Harry was born. Her parents, Thomas Markle and Doria Ragland, welcomed her on Aug. 4, 1981. She grew up in Los Angeles and attended an all-girls Catholic school. After school, she'd often hang out on the set of Married…with Children — her dad worked as the show's lighting director — helping to prepare food in craft services. 
Age gaps aren't uncommon among royal couples
Meghan and Harry have an age difference of three years but it's not unusual for British royals. Plenty of other royal couples have age gaps too. Harry's grandparents, Queen Elizabeth II and Prince Philip, Duke of Edinburgh are five years apart. His mother, Diana, was 13 years younger than Charles. 
Harry's cousins, Princess Beatrice of York and Princess Eugenie of York, didn't marry people their own age either. Beatrice's husband, Edoardo Mapelli Mozzi, is five years her senior. As for Eugenie and Jack Brooksbank, they are four years apart. On the flipside, Catherine, Duchess of Cambridge, is only a few months older than William.
Age really is just a number for royal couples.