What's Sami Gayle's Age and How Old Was She When 'Blue Bloods' Started?
Multiple child stars grew up while acting on Blue Bloods. Nicky is a character who went from being a kid eating at family dinner every week to moving to California as an adult. Sami Gayle plays Nicky, this is how old she was when she started the role and her age now.
Sami Gayle replaced another actor on 'Blue Bloods'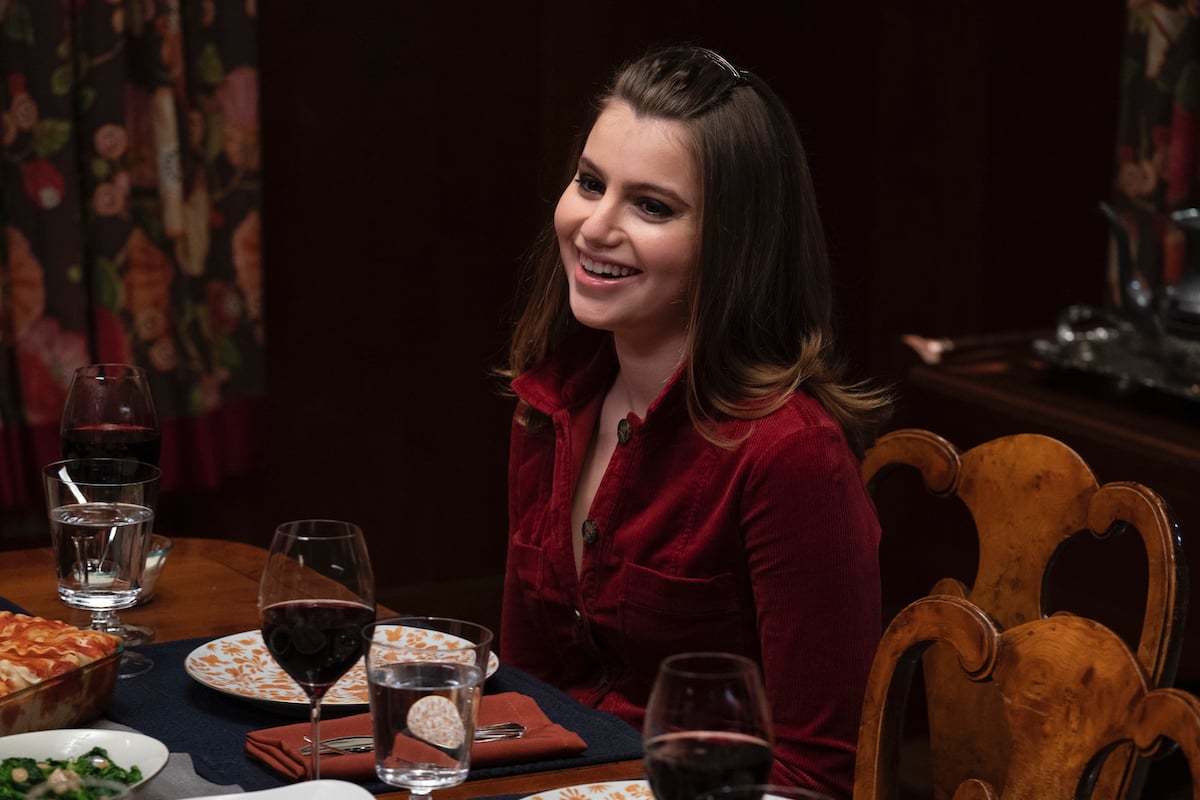 The family show started back in 2010. The pilot showed Jamie (Will Estes) joining the police force after going to school to become a lawyer. Fans got to learn about the family dynamics in the first episode.
Danny (Donnie Wahlberg) and Erin (Bridget Moynahan) argued about how he handled a suspected police officer. They later argued at family dinner in front of the rest of the family.
Nicky was also there, but she was played by Marlene Lawston. Danny asked Erin if she would be against forceful interrogation if Nicky was kidnapped. Erin didn't really answer and Henry (Len Cariou) joked that a kidnapper would give Nicky back, which made her upset.
Lawson wasn't seen again after that episode and Gayle replaced her. She has continued with the role since then.
She started on the show at 14 years old
The young actor was 14 years old when she started working on the show. She recently talked to Glitter Mag about the filming of her first dinner.
"My go-to dinner scene story is from my first episode," she said. "My little cousin (who is not so little now) sneezed on my food, and the director did not see. The director then asked me to take a bite. I obliged."
Her TV mom noticed this and gave her advice. "Bridget immediately handed me a napkin to spit the food out and told me that I needed to say something next time," Gayle revealed. "She instantly became a mother figure for me and has been ever since."
Nicky has grown up on the show by going to college then moving to California for a job. That means she no longer goes to Sunday dinner regularly. But she has returned a few times to visit.
Gayle was born on Jan. 22, 1996, according to IMDb making her 25 years old at the time this article was written. She has started to branch out beyond her Blue Bloods role.
Gayle has kept busy outside of the show
The actor had the steady job of playing Nicky for years. But she also continued her education by attending Columbia University in real life. Gayle has also worked on other projects with her brother, Chad Klitzman.
They made the 2018 indie movie, Candy Jar. The movie shows two debate team champs, Lona (Gayle) and Bennett (Jacob Latimore) trying to get into their dream colleges. They become unlikely teammates to achieve their goal.
Gayle doesn't seem to be working on any other projects, according to her IMDb page. So fans will have to wait and see where she'll pop up next.