What's Saweetie's Real Name?
Saweetie grabbed the world's attention with her 2017 song "ICY GRL," a freestyle over Khia's sexy 2002 hit "My Neck, My Back (Lick It)." The track quickly took over the Internet and earned Saweetie recognition as one of the hottest female rappers to watch out for as it amassed millions of views on YouTube.
In the years since its release, she has continued to build on her momentum with her fun flips on classic songs, cool delivery, and eye-popping fashion sense. As her star continues to rise, let's dive into the basics — like her real name, early life, and rise to fame.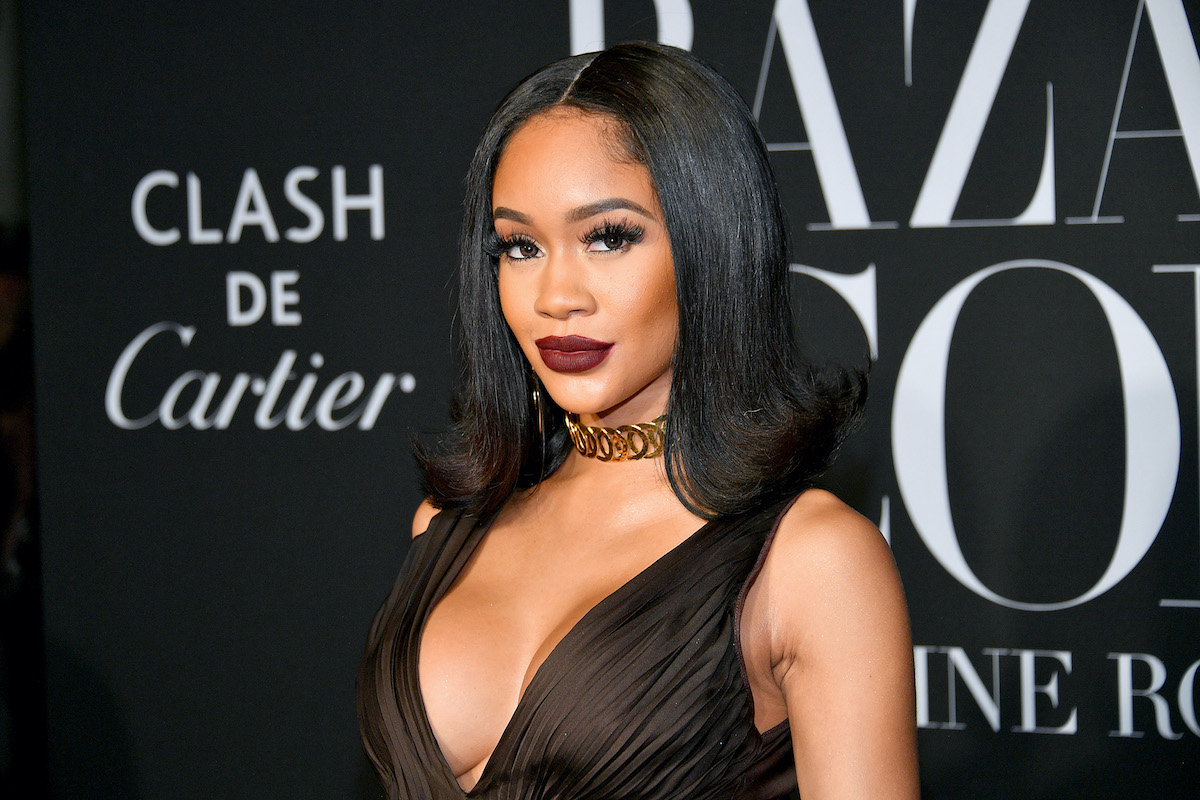 Saweetie's early life
Saweetie's parents named her Diamanté Quiava Valentin Harper. She was born on July 2, 1994 to a mother of Filipino-Chinese descent and an African American father, per Capital Xtra.
She was born in Santa Clara, California, and raised in both the Bay Area and Sacramento. In an interview with Rolling Stone, Saweetie said J. Cole made her fall in love with music. But despite her budgeoning rap dreams, she decided to pursue a safer career field for financial reasons.
After finishing high school, she began studying at San Diego State University before transferring to the University of Southern California, where she obtained a degree in business and communications.
Saweetie's rise to fame
After college, Saweetie considered being a newscaster, "but then I was like um—nah. I feel you have to be a certain type of caster, like you have to portray yourself in a certain way, and I have too much personality for that. So I needed to stop putting my dreams on the back burner," she told Interview Magazine.
From there, "I finally decided to give music my all," she added to Rolling Stone. "If it didn't work out and I had to move home, fine. I had to give it 100% first."
Going by a nickname her grandmother called her, Saweetie began putting out freestyles. Over time, she started garnering more and more attention for her raps, but "ICY GRL" was the game-changer, as it eventually landed Saweetie a record deal with Warner Bros.
"I've been writing and stuff since I was like 14, but "ICY GRL" was probably my, like, fifth time ever in the studio, and I recorded it because my manager told me to. I didn't think it was gonna do anything," she explained to The Line of Best Fit. "I was like, 'this is somebody else's beat, what's gonna happen?' And it ended up being really good."
After it took off, she went on to release two EPs: 2018's High Maintenance and 2019's ICY.
Saweetie now
Saweetie has been reveling in the success of her latest song "Tap In," a flip on Too $hort's 2006 hit "Blow the Whistle" that is slated to appear on her forthcoming album Pretty B*tch Music.
"The key inspirations behind my new album was being a boss, getting money, loving my family, talking about them more and also just exploring my Filipino roots again," she said in a July interview with HypeBae. "I wanted to do something that highlighted the Filipino culture because I have a couple lyrics that are in Tagalog so I think that's cool."
An official release date is not yet known, but she told Paper Magazine that fans can expect it sometime in 2020. In the meantime, Alexa, play "Tap In."