What's 'Selling Sunset' Star Christine Quinn's Closet's Net Worth?
Christine Quinn, one of the Selling Sunset stars, has an unbelievable style. To be selling multi-million dollar homes, a real estate agent must look good to really push the sale over the edge. Not only does she have style, she also has an unbelievable net worth. Read on to find out more about Quinn's closet.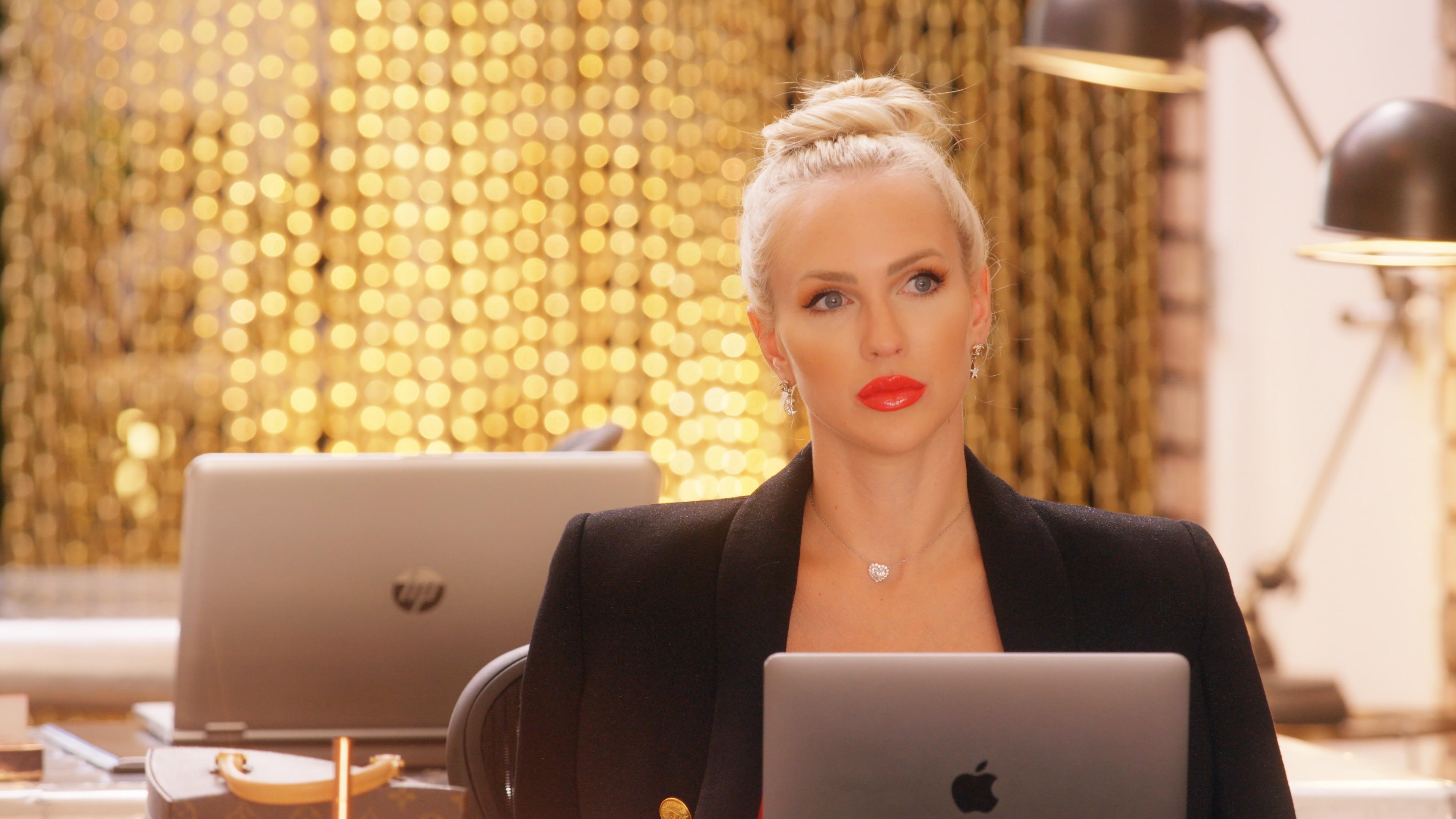 Christine Quinn's stylistic spending
No doubt about it — she knows how to make an entrance. She spends $1,000 per day on her hair and makeup and fans and critics alike all talk about her style in clothing. She's known for the diamonds and bows in her hair and her old-Hollywood influenced style.
In fact, many of her looks are planned based on scenes from the show. So, her style isn't just flamboyance, it's also to match what's going on in her scenes and the properties. Guess what? Fans have noticed. Whether love her or hate her, fans talk about Quinn's style after each episode and look to see what she'll come up with next.
Christine Quinn: matching wardrobe with property
It's no secret that Selling Sunset has been a wildly successful show. Fans enjoy being able to learn about how wealthy people buy houses and the realtors are phenomenal at giving this to them. Therefore, it's no surprise that Quinn is one of the most successful realtors on the show in part because of her talent for matching the right buyer with the right property.
More than that, she's a favorite of fans of the show. She's known for wearing the costliest designer clothing — and she can afford them with a net worth of an estimated $2 million, according to Distractify. This is expected to grow as the show continues, and as she makes more sales. However, with how much she spends, it's unknown how long she'll be a millionaire in her own right!
Christine Quinn's closet value
As with most stars, you either love her or your hate her. However, it's not uncommon to see that fans of the show love her style and hate her behavior, which still makes her wildly popular. Frequently, the outfits she wears on the show are to match the properties she's showing. If they don't match, they're inspired by the properties. She's shown off a Chanel python bag and a purple Balencage. Her favorite hairstyle is one of the simplest — a high ponytail. She's also known for the diamonds put in her hair.
If you thought her daily hair and makeup spending was high, her wardrobe is another story entirely. That Chanel python bag we mentioned? It costs at least $4,000. When she got married, she wore a black bridal gown but bought two of them to the tune of $50,000. In fact, her entire wedding cost over a million dollars, according to Oprah.
Part of her high-end wardrobe habit comes from her job, but part comes from her obsession with clothing and fashion. Thus, it's not surprising she has representatives at Gucci, Christian Louboutins, and Louis Vuitton. One of the purses she has from Louis Vuitton costs $50,000. She also has over 300 pairs of shoes. Based on these numbers, labels, and penchant for buying only high-end products, her wardrobe is easily estimated to be worth over $1 million. It's a far cry from the less-than-luxury wardrobe she laments she was able to afford before striking it big with Selling Sunset.