'Wheel of Fortune' Fans Couldn't Handle This NSFW Phrase
Even with family-friendly shows, a double entendre can occasionally sneak in, and the popular game show, Wheel of Fortune, is no exception. While known for using common phrases, Wheel of Fortune has had some phrasing that left people guessing after the answer was revealed. This one, in particular, had fans in stitches. What is 'Wheel …
Even with family-friendly shows, a double entendre can occasionally sneak in, and the popular game show, Wheel of Fortune, is no exception. While known for using common phrases, Wheel of Fortune has had some phrasing that left people guessing after the answer was revealed. This one, in particular, had fans in stitches.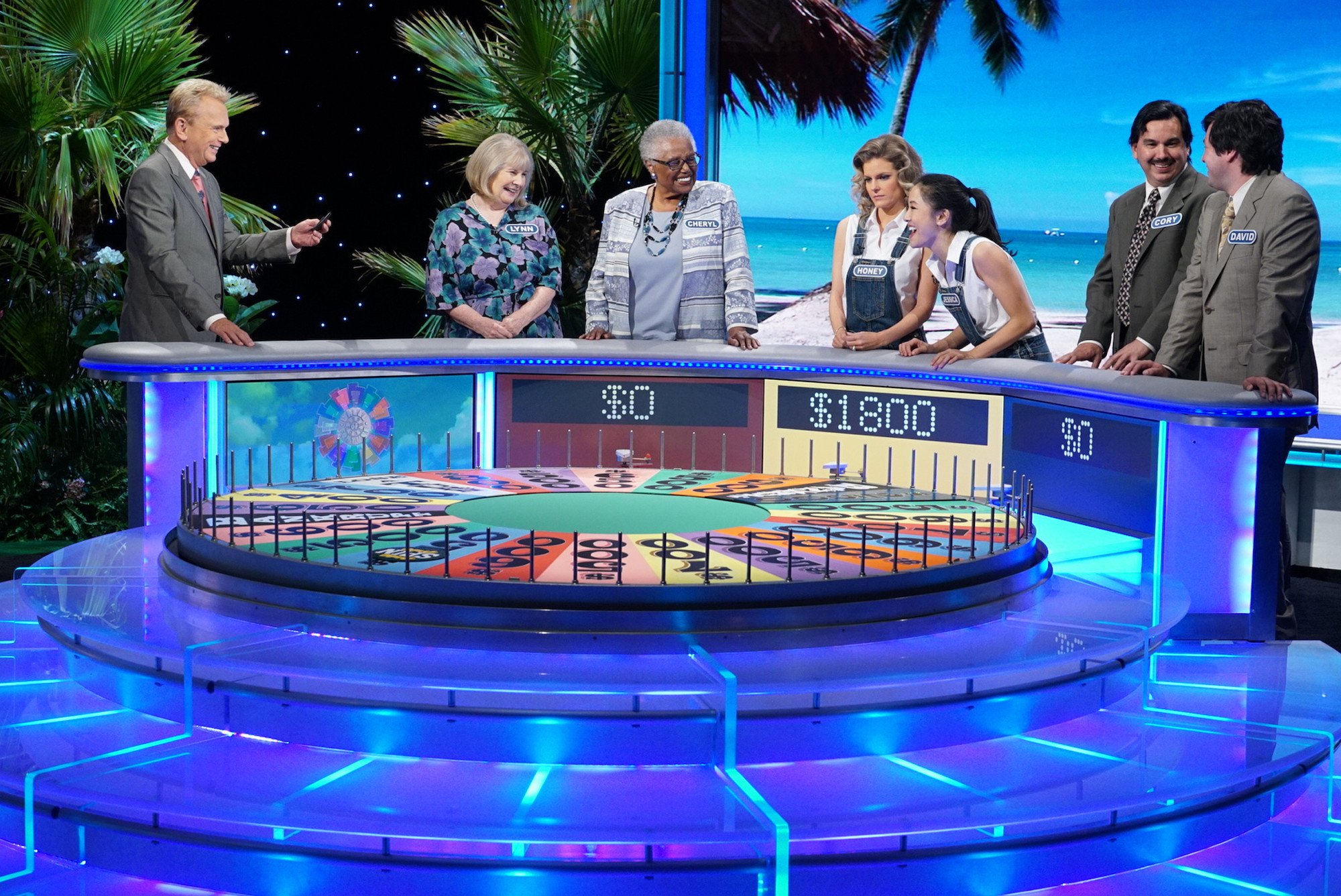 What is 'Wheel of Fortune'?
The popular, family-friendly game show, Wheel of Fortune has been on the air for almost 50 years. During that time, fans have come to depend on the show for quality entertainment. The game is similar to Hangman. Contestants must figure out a word puzzle by guessing one letter at a time until enough of the phrase is revealed to figure out the final answer. Prizes are determined by a giant wheel, which contestants spin at the beginning of their turn. 
Since it was first introduced in 1975, Wheel of Fortune has been through several transitions. It was a daytime series on NBC until 1989, then moved to CBS until 1991. That year, it briefly moved back to NBC, but the daytime version was canceled a short time later. However, because of the game show's popularity, a nightly syndicate was developed in 1983 and has continued on air ever since. 
The nightly syndicated version has been hosted by Pat Sajak and Vanna White since it's inception in 1983, and most people relate the duo with the show. Whenever a fan thinks of Wheel of Fortune, the faces of Sajak and White probably aren't far behind. 
The 'Wheel of Fortune' solve that had everyone laughing
Wheel of Fortune recently garnered attention for a rather risqué phrase that was used on the show. It's usually a very family-friendly game, and typically avoids any phrases that may be offensive. But the answer to one puzzle must have slipped through the cracks because it was much more provocative than usual. 
Contestant Adam Goodell solved the puzzle by guessing the correct phrase of "Brushing up on my Italian Sausage." Once the answer was revealed, everyone involved seemed to burst into laughter. Even Sajak, who appeared shocked by the phrase, joined in on the giggles. After a smirk, he quickly said, "Uh … it's a grilling expression."
'Wheel of Fortune' fans couldn't handle the NSFW phrase
After the risque phrase was revealed on-air, fans quickly went online to express their shock. Twitter was filled with responses to the episode, with fans finding it hard to believe that such a NSFW phrase had been allowed onto the normally family-friendly show. 
"Yeah, I don't know about this one #wheeloffortune…" One fan wrote, also including a screenshot of the solved puzzle. "Brushing up on my Italian sausage" may be one of the most lurid-sounding #WheelOfFortune puzzles ever," another person tweeted. 
Others simply couldn't believe Wheel of Fortune let the phrase pass. "Wheel of fortune just had a puzzle that ended up being "Brushing up on my Italian sausage"… That doesn't sound right…" Wrote one fan. 
'Wheel of Fortune' contestant once guessed another NSFW phrase
This wasn't the first time viewers got a laugh out of inappropriate Wheel of Fortune answers. About a month before the "Italian sausage" puzzle, another episode included a hilarious response. Although this time, it wasn't actually the Wheel of Fortune crew's fault. Instead, it was a contestant who incorrectly guessed the risqué phrase.  
Contestant Marie Leo attempted to solve a puzzle while the letters —–NG -A– were on the board. She guessed the phrase "Chasing Tail," which caused the audience to burst out with laughter. The correct answer to the puzzle was "Kicking Back." But it just goes to show that even with a family-friendly show, sometimes people can't help their dirty minds.