'Wheel of Fortune' Host Pat Sajak Snarkily Calls Contestant 'Ungrateful,' Sparking Fan Reactions on Twitter
Wheel of Fortune host Pat Sajak is known for being good-natured and fun when speaking with contestants on the popular game show. However, his teasing got a little snarky during a recent episode, leading to some strong fan reactions on Twitter.
The incident occurred after the longtime host called a contestant "ungrateful" after he mocked the correct answer to a puzzle. Sajak was clearly kidding around during the exchange. But that wasn't enough to stop fans from making their opinions known on the whole exchange.
Pat Sajak has hosted 'Wheel of Fortune' for close to 4 decades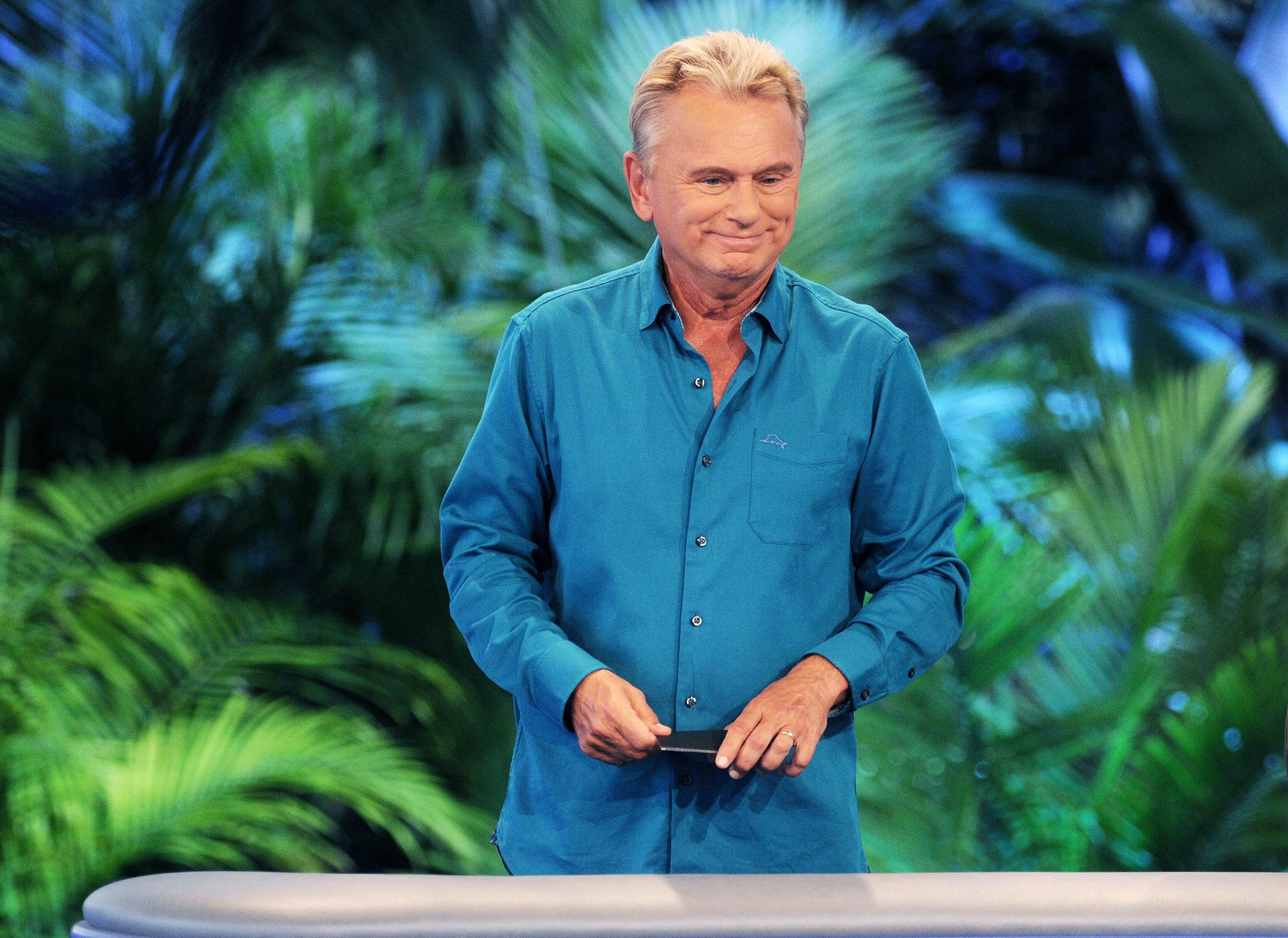 There was always a friendly rivalry between Sajak and fellow game show host Alex Trebek on Jeopardy!. However, though Trebek was arguably the more famous of the two, Sajak is the one who earned the Guinness Book of World Records title for the Longest Career as a Game Show Host of the Same Show.
Over that time, Wheel of Fortune became a national phenomenon thanks to the spinning wheel and challenging word puzzles that were fun to solve. Sajak and his assistant, Vanna White, became as integral to the show as the cash prizes and vacations. Audiences loved them.
He got a little sarcastic with a 'Wheel of Fortune' contestant
RELATED: 'Jeopardy!' Host Alex Trebek Once Swapped Jobs With Pat Sajak And It Confused Fans
Sajak is usually so friendly with the contestants who come on Wheel of Fortune and doesn't typically make jokes at their expense. That's what made it so surprising that he had a weird interaction with Darin McBain during a Nov. 2020 episode.
The contestant, whose mother also appeared on Wheel of Fortune in 1982, voiced his confusion over answers to a clue he got correct, NY Post reported. McBain correctly guessed "cabinet, oven, towels, sink" after being instructed to come up with four things that began with the word kitchen. But he stressed to Sajak that there's no such thing as a "kitchen oven."
"Kitchen oven?" McBain retorted. "What was that? Who calls it a 'kitchen oven?'"
And Sajak dished it right back to him. "Don't! You won! Don't argue, Darin," he said. "You got the puzzle. Ungrateful players! I've had it!"
But to prove it was all in jest, he continued, "No, I'm just teasing. I finally snapped!"
Twitter fans reacted to Pat Sajak's outburst
There's no question that Sajak was just joking with McBain when he called him "ungrateful." But despite this fact, Wheel of Fortune fans on Twitter reacted to the outburst by assuming there was some truth to it.
In a thread featuring a video clip of the segment, fans blasted Sajak's little rant, saying it masked some deeper aspects of his character that usually stay hidden. They claimed this snarkier side of the longtime host has been simmering under the surface for years now. Still, others found the whole thing hilarious, which is how it was intended anyway.
In the end, McBain went home with $15,350 and an apology from the show's host. "I'm sorry I yelled at you," Sajak said. "It's just — I don't remember your mother giving us trouble like you did."