'The Wheel of Time': How Many Episodes Are in Season 1 of Amazon Prime Video's Fantasy TV Series?
Amazon Prime Video's The Wheel of Time TV series premiered on Nov. 19, and viewers are already eager to see more of the fantasy world pulled from the pages of Robert Jordan's best-selling novels. The show promises to join a growing landscape of genre stories following in the footsteps of HBO's Game of Thrones. And with three episodes already available to watch, viewers may find themselves wondering how much more they can expect from The Wheel of Time.
How many episodes are in season 1 of 'The Wheel of Time'?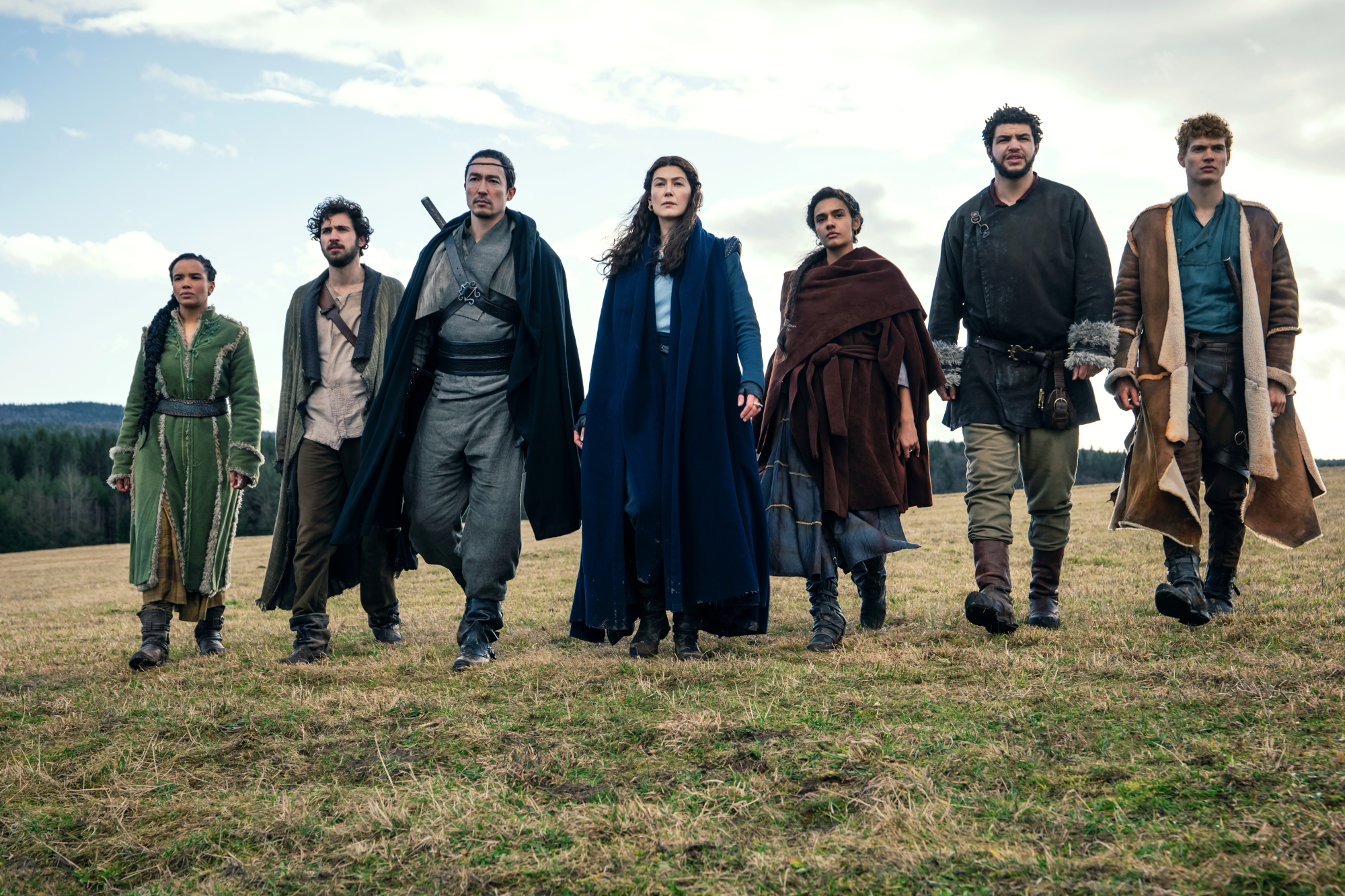 Although many are touting The Wheel of Time as the "next Game of Thrones," Amazon's new TV series will have two fewer episodes in its initial outing. The show's first season comprises eight episodes in total, three of which dropped on its premiere date. That means viewers will soon be halfway through season 1 — a jarring prospect considering The Wheel of Time just came out.
Fortunately, the rest of season 1's installments will arrive on a weekly basis, giving fans more time to savor each addition to the show. It'll also promote more discussion and speculation from week to week.
So, what does the release schedule for The Wheel of Time look like moving forward?
Amazon Prime Video's release schedule for the TV series
Amazon's The Wheel of Time series will stick to its Friday release date for the remainder of season 1, with new episodes of the TV show dropping around 12 a.m. GMT. Per Inverse, they'll arrive on Thursdays at 7 p.m. EST, which is why fans were pleasantly surprised that the first three installments showed up ahead of Nov. 19 in the U.S.
According to Decider, the schedule for episodes four through eight looks like this:
Episode 4 – Nov. 26
Episode 5 – Dec. 3
Episode 6 – Dec. 10
Episode 7 – Dec. 17
Episode 8 – Dec. 24
That leaves The Wheel of Time Season 1 concluding just as the year ends, which means viewers will go into 2022 wanting to know what happens next. Fortunately, they won't need to wait around for a series renewal.
'The Wheel of Time' TV series is already renewed for season 2
Although they might leave season 1 wishing for more content, there's more on the horizon for The Wheel of Time fans, since the TV series was already renewed for season 2. Amazon greenlit another outing in May 2021, when production on season 1 concluded.
In Amazon's press release announcing the renewal, showrunner and executive producer Rafe Judkins thanked both Amazon and Sony for their confidence in the series:
"The belief Amazon Studios and Sony Pictures Television have shown in The Wheel of Time has been incredible to see throughout the entire process of making this show. Getting a second season order before the first season has even premiered is such a vote of confidence in the work we are doing and the property itself, and we couldn't be happier to be able to continue to live and work in the world Robert Jordan created."
He also vowed to expand upon the world and story built in season 1, calling it one of his favorites since a young age. And according to the show's official Twitter, he's already making good on that promise. The second season entered production in July 2021, so there shouldn't be a huge wait between outings.
That said, there's no word on when The Wheel of Time Season 2 might arrive. Perhaps fans will get an update once season 1 finishes its run. In the meantime, there are plenty of new episodes to look forward to.