When and Why Did Camilla Parker Bowles and Her First Husband, Andrew Parker Bowles, Get Divorced?
For years, Prince Charles and Camilla Parker Bowles carried on an affair while married to other people. It's been well-documented how much of a strain that put on Charles and Princess Diana's marriage but not much is known about Camilla, Duchess of Cornwall's first marriage or when and why she got divorced.
Read on to find out what happened between Camilla and her first husband, if Charles was the reason they split, and if Andrew Parker Bowles was having an affair as well.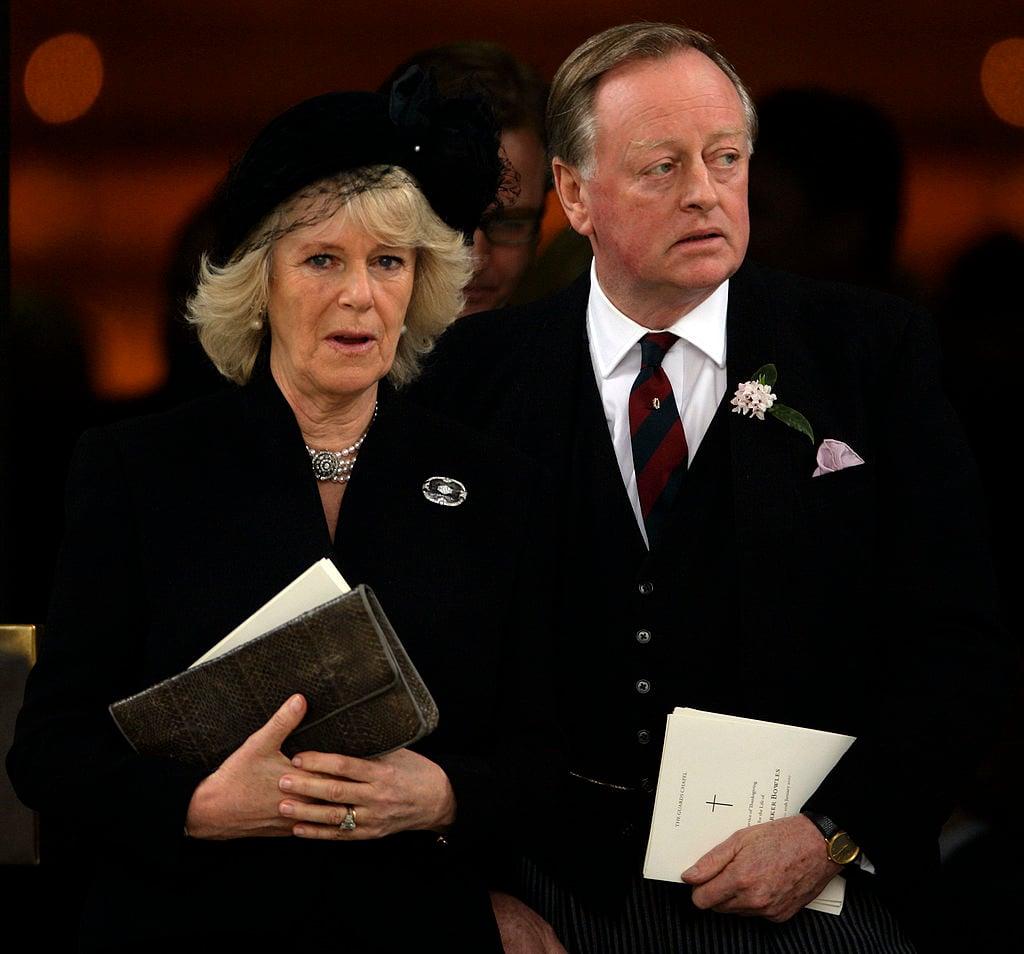 Camilla married Andrew after she started dating Prince Charles
Andrew met Camilla in 1965 at her debutante party. The began dating on-and-off for several years. In the early '70s, the future duchess began seeing Prince Charles but when he went away to the Royal Navy in 1973, she reconnected with Andrew and they got married.
Over the years, the heir apparent and his former flame kept in touch. In fact, when Charles started seeing Diana they were frequent guests at the Bowles residence. Andrew even had a role as head of security in the prince and princess' royal wedding.
According to the documentary Wallis Simpsons — Royal Stories, "[Charles] chose [Andrew] to be his head of security when he finally married Diana, his personal bodyguard riding beside the royal carriage after the ceremony."
However, the jig was up for everyone when "Tampongate" became front-page news.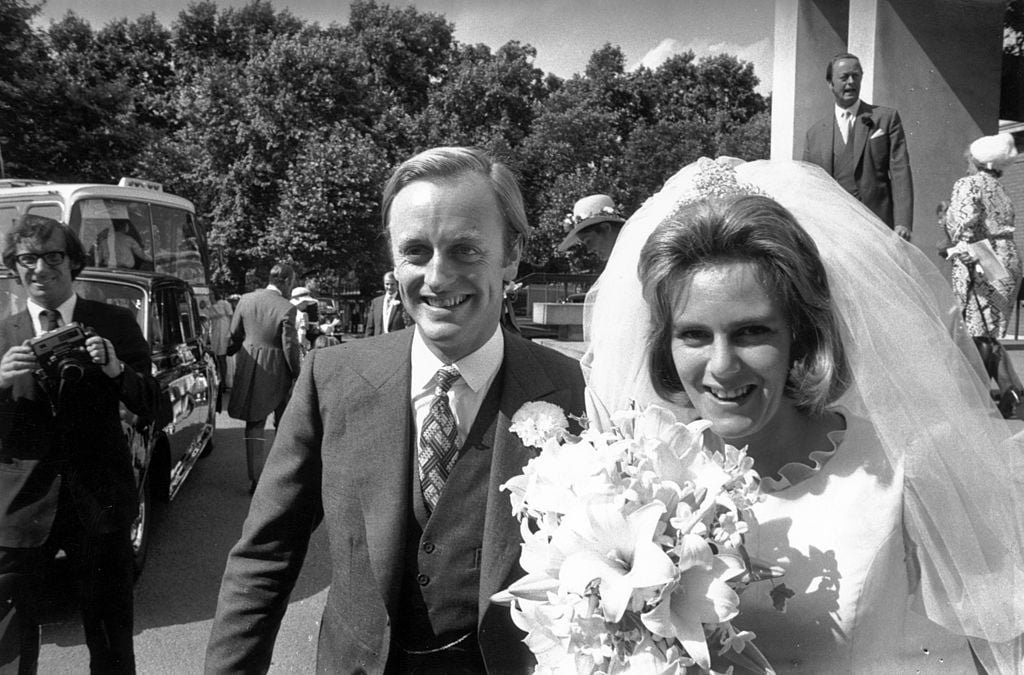 The reason they got divorced
In 1993, the public got to read all about "Tampongate" also known as "Camillagate" in New Idea magazine, which published a transcript of Charles and Camilla's secret phone conversation from 1986.
Although Andrew reportedly had his own extramarital affairs, royal expert Wayne Francis said he was "publicly humiliated" by his wife's infidelity with the future king and wanted a divorce.
A statement from the couple's lawyers painted another picture though and claimed the reason for their separation was because "there is little of common interest between [them]."
It was also reported that by the time Camilla and Andrew announced plans to end their marriage, they had already been living apart for two years. Their divorce was finalized in 1995.
Camilla married her prince and Andrew married his own mistress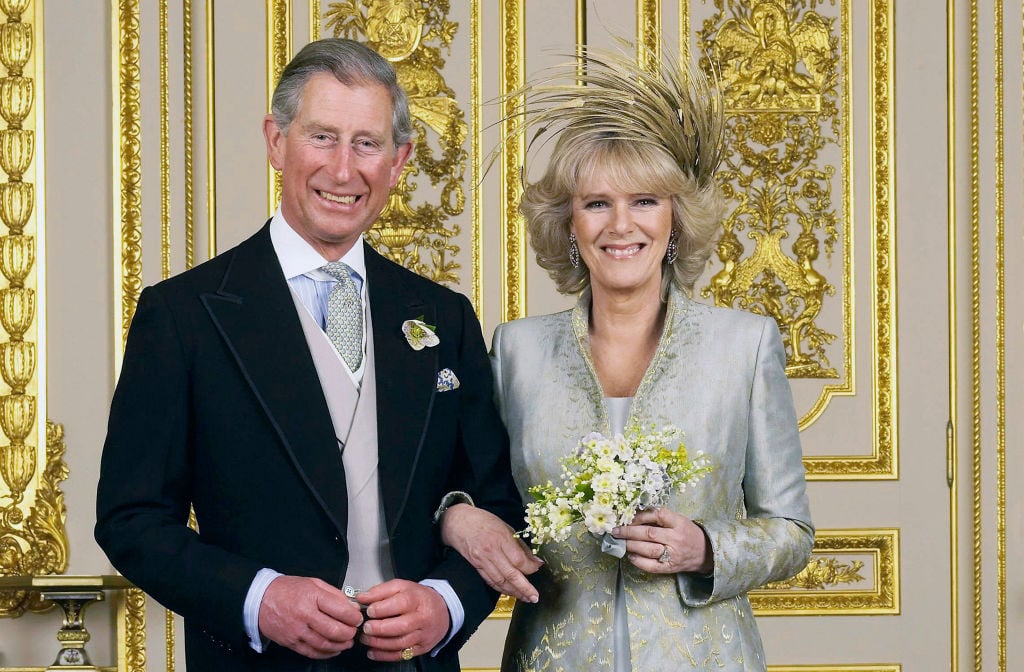 Prince Charles and Diana divorced in 1996. but the following year the princess died following a crash in Paris. Because Camilla was seen as the reason the Prince and Princess of Wales' marriage ended the public didn't have a favorable view of her and after Diana's tragic death, Camilla was labeled as public enemy No. 1.
It wasn't until 1999, that Charles' sons, Princes William and Harry, seemed to accept their father and Camilla's relationship as did many other members of the royal family. Eventually, the pair began to appear in public together and Queen Elizabeth II gave them permission to get married. The Duke and Duchess of Cornwall said "I do" on April 9, 2005.
As for Andrew, he married his own mistress, Rosemary Pitman, in 1996. She died in 2010 after battling cancer.
Read more: Did Prince Charles' Sister Princess Anne Have An Affair With Camilla Parker Bowles' First Husband?