When are Joe Jonas and Sophie Turner Getting Married? All the Details of Their Summer Wedding
When are Joe Jonas and Sophie Turner getting married? Joe dishes on the details of their summer wedding.
With two of the three Jonas Brothers now married, many are wondering when Joe Jonas and his fiancée Sophie Turner will be tying the knot. It turns out Jonas and Turner's wedding date has been set and is coming up soon.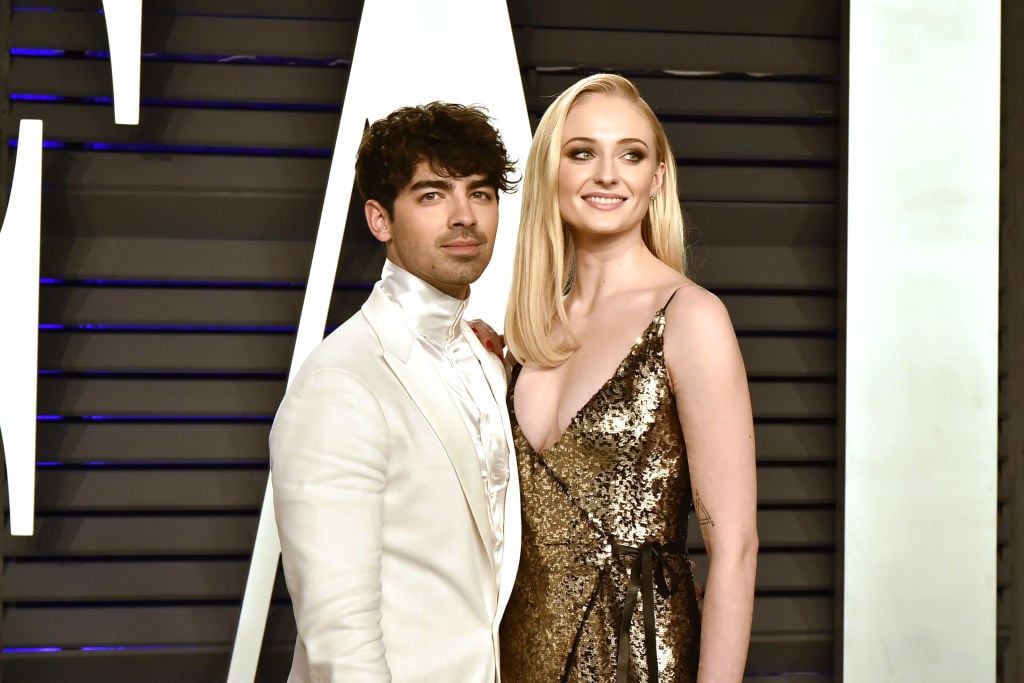 When is Joe Jonas and Sophie Turner's wedding date?
It's already a huge year for the Jonas Brothers, as they recently announced they're back together as a band…. but it looks like Joe has another big date set this year as well. He's reportedly getting married this summer to actress Sophie Turner.
Joe and Turner have been engaged since late 2017, so naturally fans have ben wondering when they will get married. During a recent appearance on The Late Late Show with James Corden, Joe shared: "We're getting married this year. We're going to have a summer wedding, which I'm looking forward to. It's going to be a lot of fun."
He added: "You know, her family's all from England — I figured I'm marrying well. I thought for the first time I'd be marrying into a family where I'd become a soccer fan, like, a football fan, like, find my allegiance for a team. So her whole family doesn't like football; they like rugby."
That detail might cause some issues with the wedding plan, as Joe explained: "So now I have to figure that out. We're going to have a flag rugby game at the wedding and a flag football game. So if all the groomsmen show up with black eyes and broken arms, I'll be very proud."
What kind of wedding will Joe and Sophie have?
One thing that Joe has to use as a reference is his other brothers' weddings, so he knows one thing he won't be doing: having multiple weddings and celebrations like Nick Jonas and Priyanka Chopra.
Joe explained: "All 18 of Nick's was amazing. I learned from Nick that one is enough. I would say, stick to one. One and done." 
Since Kevin was married in the winter, Joe felt like a summer wedding was the way to go, weather-wise, sharing: "Kevin had a snowstorm during his wedding… so maybe don't get married in December."
Rumors are flying that, based on a video showing the 'Save the Date' information one guest received (which has now been deleted from Instagram), that Jonas and Turner are getting married in Paris.
The Jonas Brothers ladies are featured in the 'Sucker' music video
The Jonas Brothers continue to celebrate their families, by not only reuniting after breaking up years ago, but by making a huge comeback with a music video that features all of their ladies. Joe's fiancée joins Nick and Kevin's wives in the "Sucker" music video and fans can't get enough of seeing all of the couples together for the epic JoBros reunion.
Turner followed up the video with a too cute Instagram story showing the Game of Thrones star snuggling up to a poster of Joe while other Jonas Brothers posters are seen on the bedroom walls. She's definitely a superfan!