When Are Shailene Woodley and Aaron Rodgers Getting Married?
In case you haven't heard, Primetime Emmy Award nominee Shailene Woodley is engaged to Green Packers quarterback Aaron Rodgers. Since confirming their engagement on The Tonight Show Starring Jimmy Fallon, fans have been eager to learn more about Woodley's relationship with Rodgers as well as their upcoming wedding plans.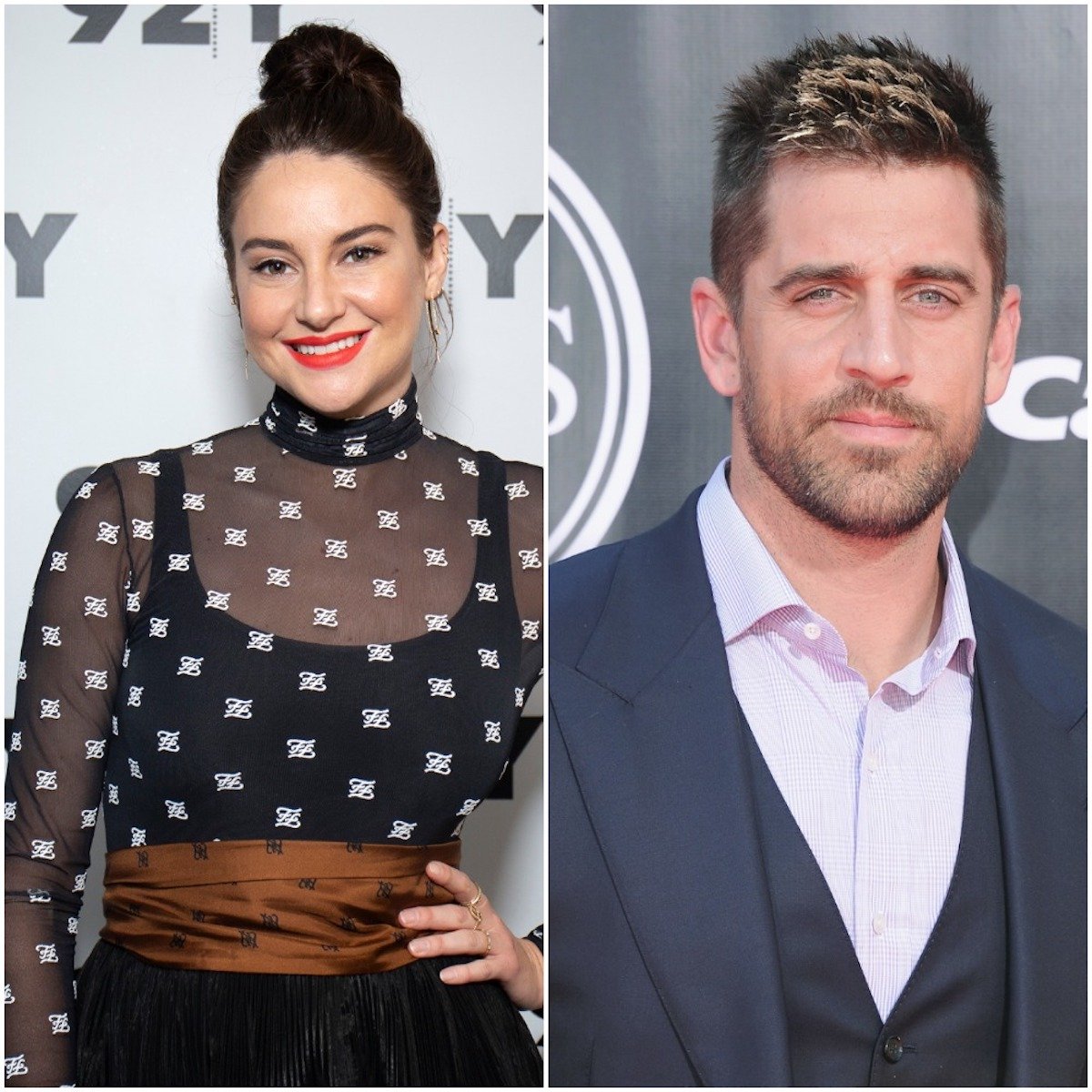 When did Shailene Woodley and Aaron Rodgers start dating?
In April 2020, Woodley ended her relationship with Australian rugby player Ben Volavola after two years of dating. A few months later, Rodgers called it quits from NASCAR driver Danica Patrick after several years together.
Though it's unclear when Woodley and Rodgers began dating, the NFL player hinted that he was seeing someone back in September 2020 while appearing on The Pat McAfee Show.
"I have just a new and increased love of life," Rodgers said. "There's a lot of things that have come together in my life over the last few months that have really been enjoyable, and reminded me, given me perspective on life and in football, to view things through the most positive lens I possibly can. And that's why I'm having so much fun, and it starts with love. And then surrounding yourself with people you really enjoy."
By early February 2021, news outlets confirmed that Rodgers was dating Woodley, but noted that the two were keeping things "private and low key."
A few days later, at the NFL Honors, Rodgers revealed that he quietly got engaged in 2020.
It wasn't long after that Woodley confirmed that she is Rodgers' wife-to-be during an appearance on The Tonight Show Starring Jimmy Fallon, putting rumors and speculation to rest once and for all.
Shailene Woodley recently announced her engagement to Aaron Rodgers
While speaking with Fallon, Woodley revealed that her engagement with Rodgers happened a long time ago.
"For us, it's not new news," the Big Little Lies star said. "So it's kind of funny, everybody right now is freaking out over it, and we're like, 'We've been engaged for a while.'"
The Emmy Award nominee went on to gush about her love and admiration for her fiancé.
"He's, first of all, just a wonderful, incredible human being, but I never thought I'd be engaged to someone who throws balls for a living," she confessed. "Like, I never thought as a little girl, I was like, 'Yeah, when I grow up I'm gonna marry someone who—who throws balls! Yeah!' But he's really just so good at it."
Shailene Woodley and Aaron Rodgers will likely have a sustainable wedding
Though their proposal details and upcoming wedding plans remain unknown, Showbiz Cheat Sheet has an inside scoop on what fans can expect when Woodley and Rodgers exchange vows.
According to The Knot Senior Editor Esther Lee, the celebrity couple's wedding will likely "be filled with intentionality." Since Woodley is a known environmentalist, there's a good chance that her and Rodger's wedding will be as sustainable as possible.
Not only will they likely choose a sustainable wedding venue away from prying eyes, but it's possible the couple will also avoid potential waste with florals/ decor and use recycled materials instead.
Lee also anticipates that Woodley and Rodgers will set up a charity registry and have their guests donate to chosen organizations rather than bringing physical gifts to the wedding.
Though much isn't known about Woodley and Rodgers' upcoming nuptials — including when the event will occur — it sounds like their wedding will not only be special but will reflect who they are and what they believe in!