When Is 'The Bachelor' Finale in 2020? Peter Weber's Ending Is Just Around the Corner
The Bachelor Season 24 finale is almost here — are you ready? After weeks of heartache and cattiness, Peter Weber's wild journey is finally coming to an end. From the very beginning, the 28-year-old pilot teased his conclusion, hinting fans will see the most dramatic one yet. But seeing as the franchise uses the label for every season, could Weber simply be playing along? Fans will have to find out by watching the episode. So when is the 2020 Bachelor finale? Hold on tight because Weber's currently unspoiled ending will be a long one.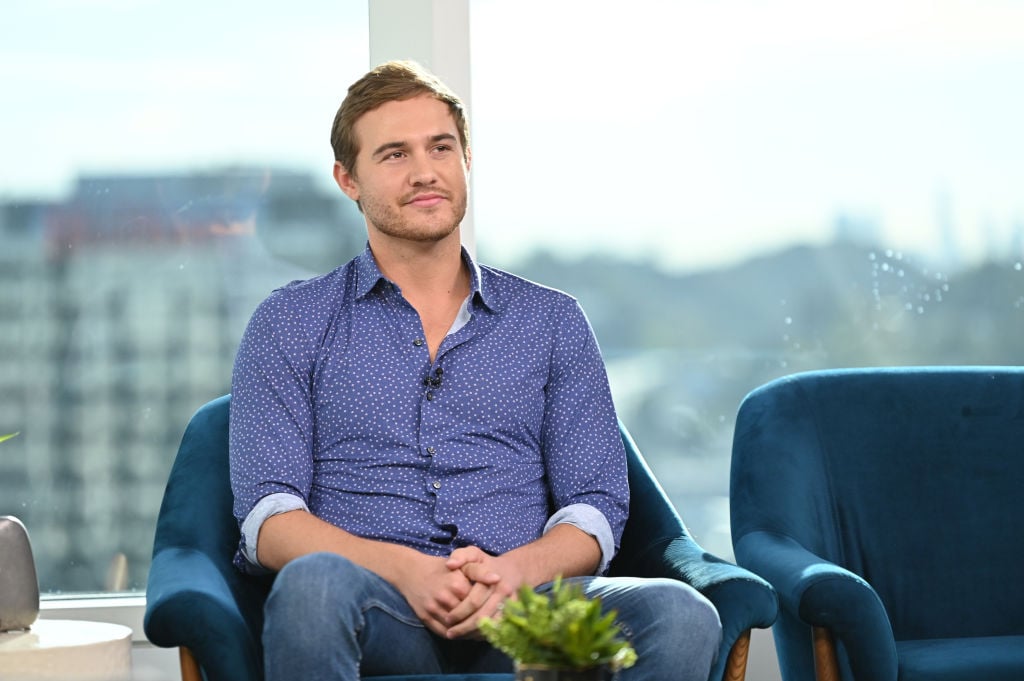 'The Bachelor' Season 24 finale air dates and time
During the "Women Tell All" special, host Chris Harrison revealed The Bachelor finale will be a two-night live event with the conclusion of Weber's season kicking things off on Monday, March 9. Meanwhile, the "After the Final Rose" special is expected to air on Tuesday, March 10. Both episodes of The Bachelor will start at 9 p.m. EST.
How long is Peter Weber's 'Bachelor' finale?
Be prepared to set aside some time for ABC reality series on March 9 and 10. According to TV Guide, The Bachelor finale will end at 10 p.m. EST on both nights. This means the total length of the season 24 finale is four hours long. So sit back and relax — there's plenty of drama on the horizon.
What happens in 'The Bachelor' 2020 finale?
When Harrison addressed the Bachelor Nation crowd at the "Women Tell All" taping, the host revealed Weber's two-night finale is "so unexpected, so unprecedented, there isn't a single person who knows how Peter's journey will end. Not even Peter."
Throughout the season, Weber hinted his ending would remain spoiler-free. "There's a reason no one's going to find out the ending and I'm very happy with how everything turned out," the pilot told People in December. "I am excited for everyone to tune in and have it be the first unspoiled season in a while. So it's gonna be good."
Of course, Weber's comments made fans wonder whether the bachelor's ending would truly come to a conclusion during After the Final Rose. Now, with Harrison's remarks during the "Women Tell All," the theory seems even more likely. Regardless, fans will have to wait and see how Weber's journey wraps when it airs on March 9 and 10.
Even so, The Bachelor Season 24, Episode 11 trailer revealed a few more details about the finale. In the promo released on March 2, Weber is split between his final two picks, Hannah Ann and Madison. It's also clear his feelings are reciprocated.
Meanwhile, Weber's parents arrive in Australia to meet the women. Weber's dad, Peter Sr., grills Madison. "Do you see yourself as being completely compatible?" he asks.
Then Weber's mom, Barbara, addresses her concerns to Hannah Ann. "It's important never to change him and him never to change you," she says as Hannah Ann appears to form tears. 
Later, Hannah Ann gets real with Weber. "I'm just at my breaking point, honestly," she says. "I've given and given and given. And I just want something in return." In a confessional, Hannah Ann admits she wants to "tap out." Madison also reveals she is "hanging by a thread."
Then Bachelor Nation fans see familiar scenes. Harrison tells Weber something unexpected. Weber delivers a heartfelt apology to an unidentified brunette. Then Barbara pleads her son to "bring her home." Who are you talking about, Barb? It's been 10 weeks. And honestly, at this point, the fans just need to know. But again, everyone will just have to hold on. The finale is finally coming.
Read more: 'The Bachelor': Peter Weber Debunked 3 Theories About How the Finale Ends and Honestly, We're Disappointed