When Will 'The Bachelor' Start? Fans Want Matt James' Season to Air New Episodes in 2021
On June 12, ABC revealed Matt James will be the next bachelor for the 25th season. The 28-year-old was originally cast for Clare Crawley's season of The Bachelorette. However, the reality series postponed filming due to the coronavirus (COVID-19) pandemic. So given the early announcement, many viewers are wondering when James' season of The Bachelor will start airing new episodes in 2021. Here's what we know.
'The Bachelor' Season 25 star is Matt James
For those of you who don't know, James has never been on The Bachelor franchise. As mentioned, the real estate broker was cast on The Bachelorette Season 16. But Crawley's cycle never started production.
Even so, Bachelor Nation fans got to know James on social media, as he is the best friend and roommate of Tyler Cameron. They co-founded the non-profit ABC Food Tour together. 
"Matt has been on our radar since February, when producers first approached him to join Bachelor Nation, as part of Clare's season," ABC Entertainment president, Karey Burke, said in a statement. "When filming couldn't move forward as planned, we were given the benefit of time to get to know Matt and all agreed he would make a perfect bachelor."
James is also the first black bachelor in the franchise's 18-year history. 
"We know we have a responsibility to make sure the love stories we're seeing on-screen are representative of the world we live in. And we are proudly in service to our audience," Burke said. "This is just the beginning and we will continue to take action with regard to diversity issues on this franchise. We feel so privileged to have Matt as our first Black bachelor and we cannot wait to embark on this journey with him."
Meanwhile, James shared his thoughts on becoming the next bachelor during an interview with Good Morning America. 
"It's an honor. I'm just going to lean into myself and how my mom raised me," James said.  "Hopefully, when people invite me into their homes on Monday night, they're going to see that I'm not much different from them. And they see that diverse love stories are beautiful."
Matt James' season of 'The Bachelor' is expected to start in 2021
When James was announced as the next bachelor, ABC revealed the 25th season is scheduled to start in 2021. Now, this may not come as much of a surprise. New seasons of The Bachelor typically premiere on the first Monday of January. 
Colton Underwood's season began on Jan. 7, 2019. Meanwhile, Peter Weber's journey kicked off on Jan. 6, 2020. So it's possible The Bachelor Season 25 could start as early as Jan. 4, 2021. 
Nevertheless, the premiere of James' Bachelor season depends on when the show can start filming. And at this time, we don't know how the coronavirus pandemic will affect production moving forward. So fans will just have to wait and see what unfolds.
Will the next season of 'The Bachelor' air before 'The Bachelorette' is released?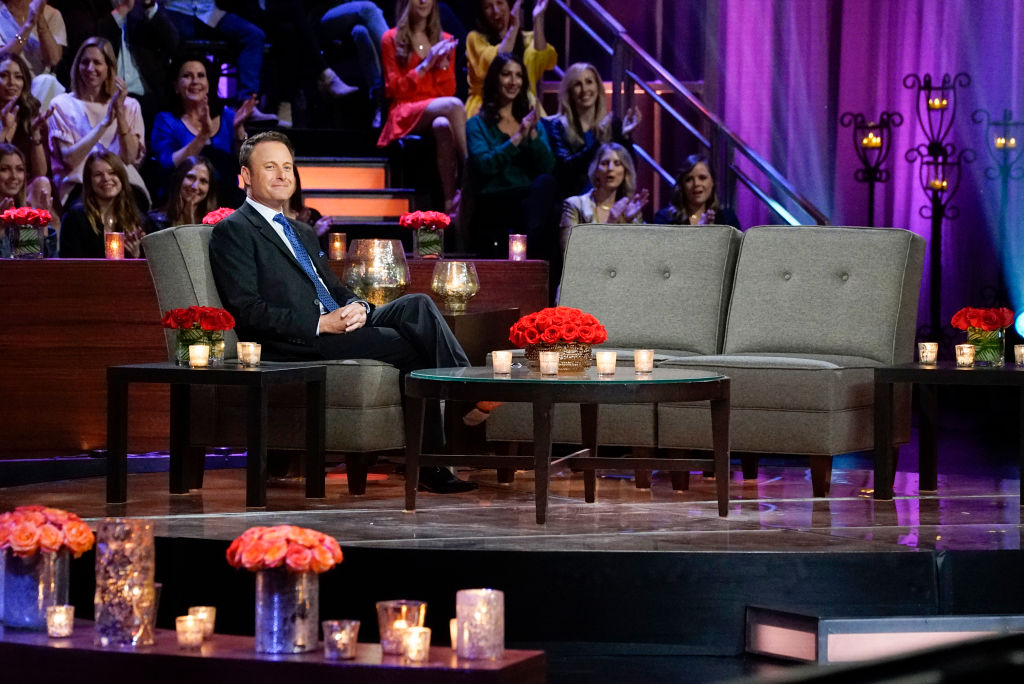 Whenever The Bachelor starts airing new episodes, just know it'll happen after Crawley's season of The Bachelorette. Once James became the next bachelor, many fans asked Chris Harrison what happened to Crawley. However, the host reassured everyone The Bachelorette is not canceled and it will be rolled out first. 
"Clare's season of The Bachelorette is still up next," Harrison commented on Instagram. "Then Matt will be our Bachelor."
Meanwhile, in an interview with Variety published in April 2020, ABC executive Rob Mills shared hopes to resume production for The Bachelorette by mid-summer. Then new episodes would be ready by the fall. But nothing will begin until it's safe enough for everyone involved. 
Even so, the franchise still hopes to stay on schedule for 2021. Mills said:
We're certainly discussing it and how it could work and if it could work. But we want to make sure that the next season of The Bachelor stays on track because that's something that everybody looks forward to at the beginning of the year. The goal is to make sure we absolutely have Bachelorette and Bachelor.
Check out Showbiz Cheat Sheet on Facebook!