When Did Beyoncé Perform at the Super Bowl?
Beyoncé is one of the most iconic performers of all time. No matter where the singer performs, she steals the show. In 2021, The Weeknd is the Super Bowl halftime performer. Looking at past halftime shows, when did Beyoncé perform at the Super Bowl?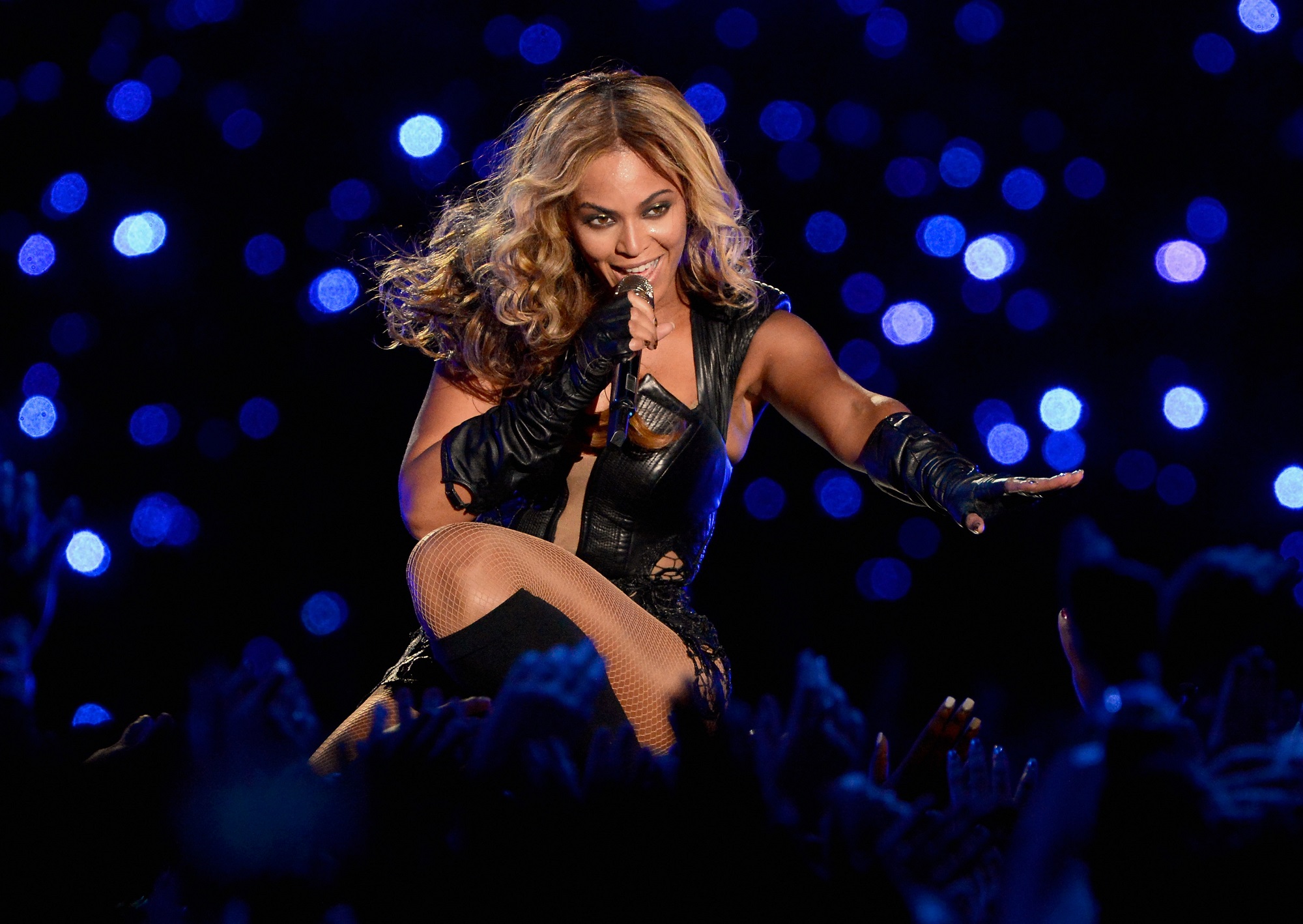 Beyoncé first performed at the Super Bowl in 2004
Beyoncé rose to fame in the 1990s as a singer in the girl group Destiny's Child. The group disbanded in 2006, and Beyoncé embarked on a legendary solo career.
In 2004, Beyoncé performed the American national anthem at Super Bowl 38. The game was held in Houston, Texas, and it was played between the Carolina Panthers and the New England Patriots.
Her performance of the national anthem followed the release of her debut solo album, Dangerously in Love. The album was released in June 2003 and was a critical and commercial success. After her Super Bowl performance, Beyoncé released the album Destiny Fulfilled with Destiny's Child.
Beyoncé headlined the Super Bowl halftime show in 2013
Following her success as a solo artist, Beyoncé was the headliner for the Super Bowl 47 halftime show. The performance opened with an instrumental version of the singer's "Run the World (Girls)."
RELATED: Beyoncé Always Believed She'd Make It, Even When No One Else Did
As a solo performer, Beyoncé sang "Love on Top," "Crazy in Love," "End of Time," and "Baby Boy." Kelly Rowland and Michelle Williams of Destiny's Child then joined Beyoncé onstage.
Together, the three performed "Bootylicious," "Independent Women, Pt. 1," and "Single Ladies (Put a Ring on It)." Beyoncé closed the set with a performance of "Halo."
The singer loved performing with Kelly Rowland and Michelle Williams
In 2016, Beyoncé was interviewed by CBS about her memorable 2013 Super Bowl halftime show. The singer acknowledged that she was grateful Rowland and Williams were able to perform with her.
"I couldn't do this without bringing Kelly and Michelle. Some of the biggest songs of my career have been with Destiny's Child. It's a part
of my legacy, it's a part of my history," she said according to ELLE. 
Beyoncé continued, "That was really a beautiful, wonderful thing to have my sisters left and right of me. I'm just very grateful that I had them there and I think they elevated my performance so much. And the fact that we hadn't performed together in so long. It was like old times."
RELATED: Why Jennifer Lopez and Shakira Didn't Get Paid for Super Bowl 2020 Performance
The Super Bowl halftime show is hard work
While the Super Bowl halftime show is shorter than most concerts that artists perform while on tour, the performance still takes a great deal of work to pull off. The concert is broadcast to millions of people and has to appear perfect.
"I feel like part of the reason I rehearse so much and part of the reason I study everything is so I can completely let go and relax," Beyoncé said in 2016. "The Super Bowl halftime show is one of the biggest moments you can imagine as a performer, as an artist."
For Super Bowl 50 in 2016, Coldplay headlined the halftime show. Beyoncé and Bruno Mars were guest performers, and Beyoncé performed "Formation" for the first time.