When Did Denise Richards from 'RHOBH' Know Ex Charlie Sheen Was HIV- Positive?
When Did Denise Richards from 'RHOBH' Know Ex Charlie Sheen Was HIV Positive?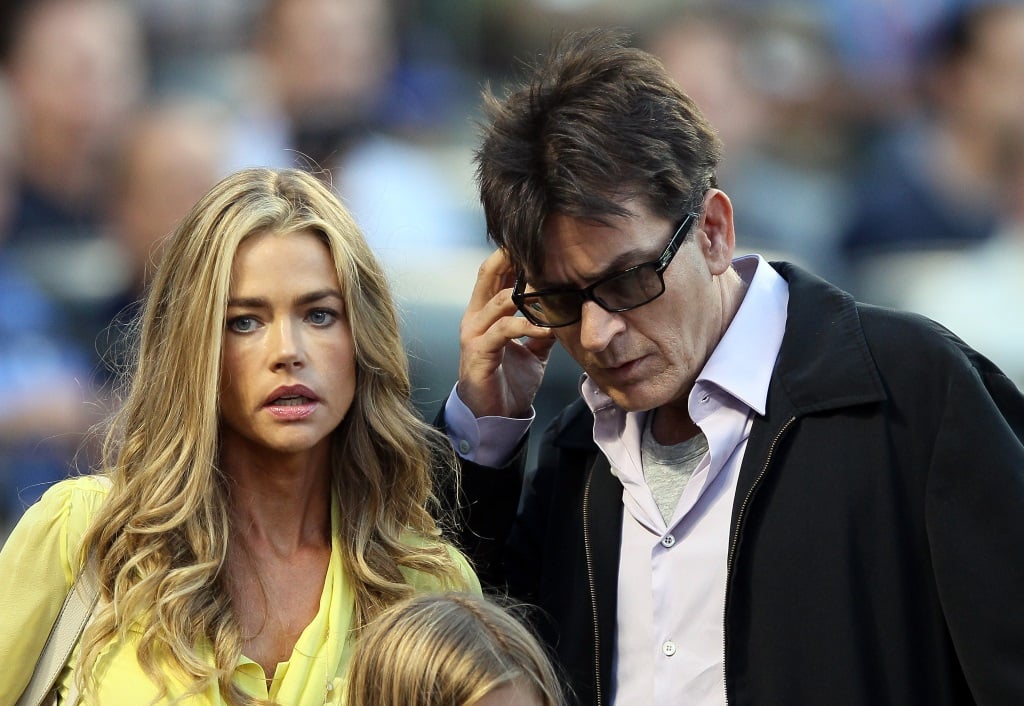 The Real Housewives of Beverly Hills cast member, actress Denise Richards recently celebrated a new marriage. However, this is not Richard's first husband. She was married to actor Charlie Sheen and they share two daugthers.
Sheen and Richards were married from 2002 to 2006. After they divorced both Sheen and Richards moved onto new relationships and marriages. However, in 2011, Sheen suffered a health crisis, which is when he learned he was HIV-positive. But when did he tell Richards?
Sheen fell ill
The first sign that something was wrong was a series of hideous headaches, Today reports. "It started with what I thought was a series of crushing headaches," Sheen said. "I thought I had a brain tumor. I thought it was over."
Instead of a brain tumor, Sheen discovered he was HIV-positive. When he went public about his diagnosis in 2015, Sheen's doctor said he did not have AIDS. Although incredible strides have been made in the field of HIV and AIDS, the condition must be managed with medication for life. Sheen's doctor is concerned though about the actor's recreational drug problem interfering with his HIV medication regimine.
"We're petrified about Charlie," Sheen's doctor said. "We're so, so anxious that if he was overly depressed, if he was abusing substance, he would forget these pills and that's been an incredible worry,"
This was when Sheen thinks he was infected
Sheen told The Today Show he contracted the virus through unprotected sex, even though he's been known to engage in other risky behavior. "You're talking about needles and that whole mess? No, definitely not," he said.
He believes he was infected sometime after he and Richards divorced, according to People. "He was infected after they divorced, and they haven't been intimate since," a source originally told Access Hollywood. "Neither she nor their daughters [Sam, 11, and Lola, 9] are HIV-positive."
Sheen was still married to third wife, Brooke Mueller when he received the diagnosis. Mueller checked her HIV status and Sheen said, "To put their minds at ease, Brooke can confirm that she and the boys are not HIV positive."
How long did Richards know before Sheen went public?
Sheen hid his diagnosis for a few years before announcing it publicly on The Today Show in 2015. When Sheen told Mueller about his HIV diagnosis in 2011, he also told Richards.
The actor said he finally went public after considerable speculation and to demystify the stigma of being HIV-positive. "I have a responsibility now to better myself and to help a lot of other people and hopefully with what we're doing today others will come forward and say, 'Thanks, Charlie,'" he on The Today Show.
Sheen recently told Extra he's happy about Richard's becoming a new Real Housewife. "It's fabulous, good for her," he said. "I guess I will have to tune in now."
Check out The Cheat Sheet on Facebook!