When Did Elisabeth Moss Become a Scientologist?
Elisabeth Moss is famous for her iconic roles in The Handmaid's Tale and Mad Men, but she's also now one of the most well-known adherents to the Church of Scientology. The relatively new religion, informed by the writings of the late L. Ron Hubbard, also has celeb followers like Tom Cruise, John Travolta, Laura Prepon, and Kirstie Alley.
Moss was famously called a "hypocrite" by Leah Remini for not speaking up about the alleged abuses of Scientology while playing a role in The Handmaid's Tale that so sharply rebukes totalitarian regimes and controlling governments. Moss even walked out of the room when Remini won a Television Critics' Award in 2017 for Outstanding Achievement in Reality Programming for her docuseries, A&E's Scientology and the Aftermath.
But how long has Moss been involved in the Church of Scientology? Many fans are surprised to learn that Moss was actually raised in the religion.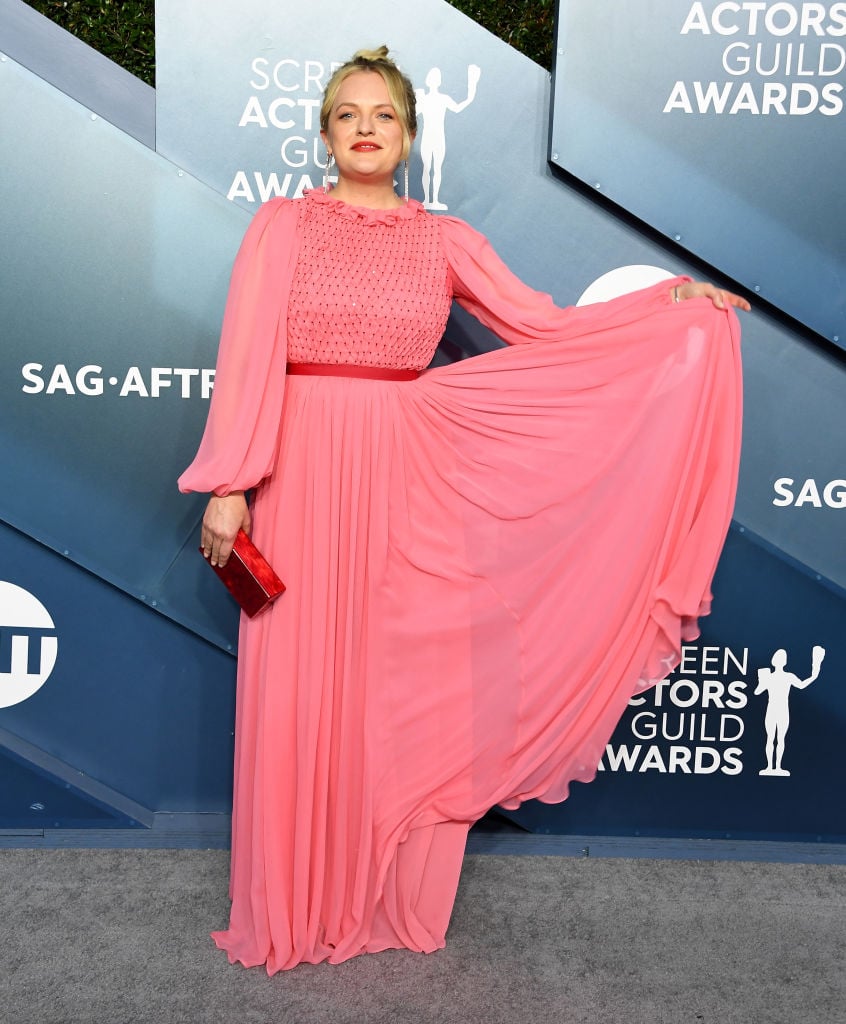 Elisabeth Moss was raised in Scientology
37-year-old Moss was born to Linda and Ron Moss, both of whom have allegedly risen to relatively high "Operating Thetan" levels within Scientology, in 1982.
Both Linda and Ron Moss are musicians and longtime Scientologists. The West Wing actor's father even served as a music manager for another well-known Scientologist, jazz musician Chick Corea.
Moss was raised in her parents' faith and allegedly finished her first Scientology course when she was just eight years old. Since then, she has been featured on two covers of Scientology's magazine, Celebrity, and has consistently ascended to higher levels within the religion.
She rarely talks about her faith but sometimes defends her beliefs
Moss, like many Scientologists, doesn't openly talk about her religion in much detail. She has repeatedly claimed to be an advocate for freedom of speech and freedom of religion, but has never delved into her personal spiritual beliefs in interviews.
However, in 2017, Moss gave a rare defense of Scientology to an Instagram commenter. A fan asked her about her stance on The Handmaid's Tale, given that, according to the commenter, both Gilead and Scientology prevent people from reading "outside sources," like the news.
Uncharacteristically, Moss responded directly to the comment with a defense of both herself and her religion.
"That's actually not true at all about Scientology," she wrote in a comment. "Religious freedom and tolerance and understanding the truth and equal rights for every race, religion and creed are extremely important to me. The most important things to me probably. And so Gilead and THT hit me on a very personal level. Thanks for the interesting question!"
She also clarified her stance on LGBT rights and Scientology in a recent interview
Because of Hubbard's anti-LGBT writings in some of his work, some fans also called Moss out for not speaking out against them. But Moss recently clarified that she did not agree with that aspect of what some believe to be Scientology's teachings.
In a 2019 interview with The Daily Beast, a reporter mentioned that some Scientology texts appeared to be anti-LGBT.
"Which is not where I stand," Moss replied. "It's like, it's a lot to get into and unpack that I can't do.
She added, as she has in various interviews, that she supports everyone's right to choose their path for themselves.
"But that is not my bag," she continued. "I am obviously a huge feminist and huge supporter of the LGBTQ community and believe so strongly—I can't even tell you—in people being able to do what they want to do, to love who they want to love, to be the person that they want to be—whoever that is."