When Did Kristen Bell And Dax Shepard Get Married? Why She 'Will Never Remember' Their Anniversary
Actors Kristen Bell and Dax Shepard are one of our favorite celebrity couples. They have a humorous and relaxed attitude that makes them a joy to follow on social media. Now, they're celebrating their anniversary, but the actual date isn't what's important.
Kristen Bell and Dax Shepard have been together a long time
Bell and Shepard first began dating about 12 years ago, according to multiple sources. Both actors are from Michigan, and they bonded over this, as well as a shared sense of humor.
Early on in their relationship, Shepard and Bell broke up. There were also rumors that he cheated on her sometime around 2009, but they have not been substantiated. Regardless, this is clearly a long-lasting relationship.
They put off their wedding for this reason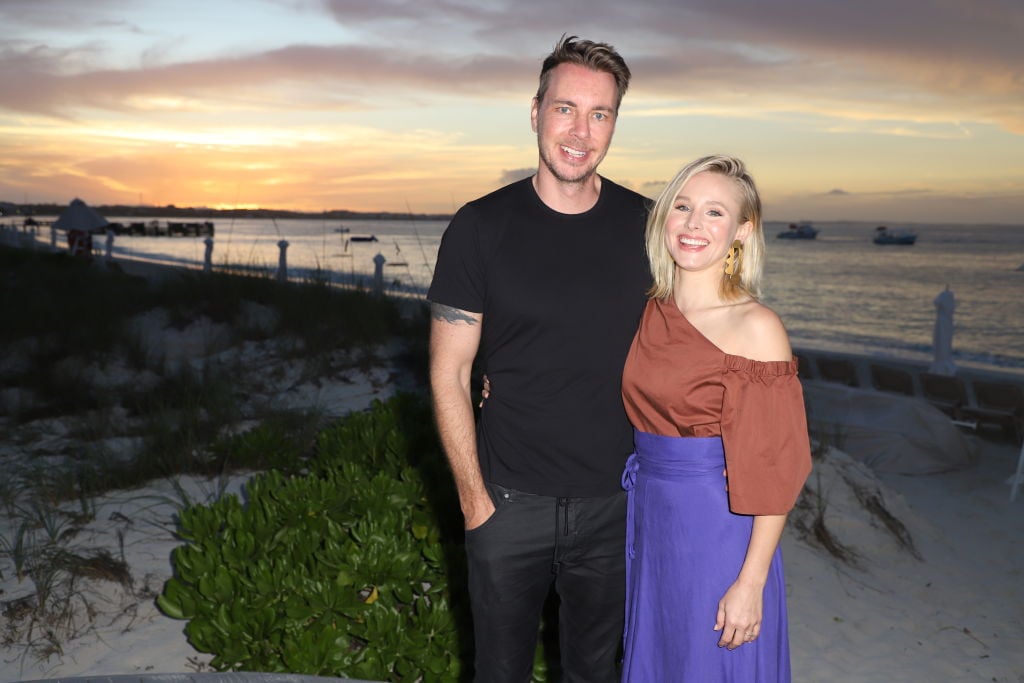 Bell and Shepard got engaged sometimes in late 2009, and went public with the news in 2010. However, it took them quite some time before they tied the knot. Why because they didn't want to get married before marriage equality became a reality in the U.S.
And they held tight to this belief. In June 2013, the Supreme Court rules that the greater federal law should stand, and couples of any sex or gender in every state would be recognized as married moving forward. Bell happily re-proposed to Shepard on Twitter, and he accepted.
How long have Bell and Shepard been married?
Just a few months later, Shepard and Bell made it official in a small courthouse wedding. The news was reported on Oct. 16, 2013 that Bell and Shepard were now married, a decision which Bell said, "just felt more normal."
Now, she's celebrating their sixth anniversary (she mistakenly wrote fifth) on social media. Bell wrote that it was their family and friends who reminded them, saying, "in truth, neither of us remembers which day. That's because we have been living the celebration of our commitment every moment since."
They forgot their own wedding date
Bell continued in her post, coming just five days after the actual anniversary. She wrote, "I find when you are living with gratitude each moment, the dates become irrelevant. To get to wake up next to someone who has put hard work, respectful fights, patience, understanding and gratitude into your relationship is the definition of love."
Clearly, these two are happy to forgo traditional anniversary festivities and just live in the now. "I will never remember the date of our anniversary Dax Shepard, and I know you won't either," finished Bell. "And that's just one more thing I love about us."
Shepard and Bell also have two kids together
Even if they had taken the time to celebrate on the actual day, Bell and Shepard have a lot of things going on that might have taken away from carving out a particular date and time. For one thing, they have two young daughters, Lincoln and Delta, who keep them very busy.
Additionally, Bell is preparing for the release of Frozen 2, and she has a myriad of other projects in the works. Shepard, meanwhile has his Armchair Expert podcast and his ABC sitcom Bless This Mess. And yet it would appear they always make time for one another.