When Did Mila Kunis and Ashton Kutcher Meet And How Long Have They Been Married?
We first saw Mila Kunis and Ashton Kutcher together when they graced our screens in the 1990s as Kelso and Jackie on That 70s Show. However, it would be more than a decade before the two got together in real life. Despite being with other people, fans always thought they would make the perfect couple — and the fans were right. How long have these two actually been together?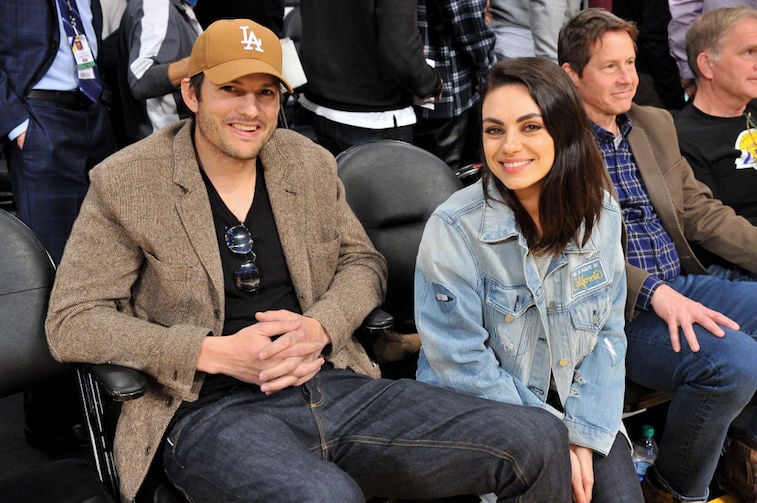 The couple's characters, Jackie and Kelso, dated on and off in 'That 70s Show'
When Kunis and Kutcher first met, it was on the set of That 70s Show back in 1998. At the time, Kunis was only 14 and Kutcher was 19, so the two didn't have any romantic feelings for each other. The couple shared their first on-screen kiss together, which happened to be Kunis' first-ever kiss, and they both recalled feeling awkward about it. The couple filmed together for seven years before Kutcher left the show in 2005. But during that time, they only ever stayed friends and were dating other people in real life.
Kutcher went on to marry Demi Moore and Kunis dated Macauley Culkin
In 2005, shortly after he left the show, Kutcher married Demi Moore. The two didn't have any kids together, and by 2011, the marriage was strained. They separated, and Kutcher later said that he was waiting for Moore to file for divorce, but she never did. Instead, Kutcher filed for divorce in 2012, and it was finalized in 2013. Meanwhile, Kunis had started dating actor Macauley Culkin back in 2002. Despite rumors of a wedding, Kunis and Culkin never tied the knot in the nine years they dated. In 2011, things fell apart in Kunis' relationship as well — she and Culkin split up and did not get back together.
Kutcher and Kunis reconnected in 2012 but kept things private
Kunis recalled that the first time she looked at Kutcher in a different light was when she noticed him from the back at the Golden Globe Awards in 2012. When she turned around and realized it was him, she couldn't believe she had looked at him differently. He invited her to his housewarming party, and they ended up having a no-strings-attached relationship for a few months. But once they realized they truly cared about each other, the relationship became more serious and things moved quickly between them.
They wed in 2015 and have two kids together
After Kutcher and Kunis reconnected, he finalized his divorce from Demi Moore. The two dated for less than two years before Kutcher proposed in February 2014. And when Kunis went on Ellen to discuss her life, she revealed that she was pregnant. The couple welcomed their daughter, Wyatt, in September 2014. They wed in 2015, but only after the Supreme Court legalized same sex marriage (Kunis had vowed from a young age that she wouldn't get married until everyone could get married). The couple welcomed their son, Dimitri, in 2016. The two recently battled divorce rumors when a magazine published a story that they had separated. However, they took to social media to post a hilarious video telling the world they are still very much in love.
Check out Showbiz Cheat Sheet on Facebook!