When Did 'Sopranos' Star James Gandolfini Die and How Did He Pass Away?
Looking back 20 years to the opening season of The Sopranos, the cast and creators of the legendary HBO couldn't help but reminisce about star James Gandolfini. He was the driving force of the series and the winner of three Emmys and one Golden Globe for his performance as Tony Soprano.
But Lorraine Bracco, who played opposite Gandolfini as Dr. Melfi, mostly remembered him as a person. "He would have hated this, which I would have totally loved," Bracco told The Hollywood Reporter. "He would have hated this: 'What the f–k are you people doing? What's wrong with you?"
The universal fondness for the late actor has been apparent since his much-too-young death at 51. Here's a look back at that sad day in 2013 when the world learned Gandolfini died.
Gandolfini passed away June 19, 2013 in Rome.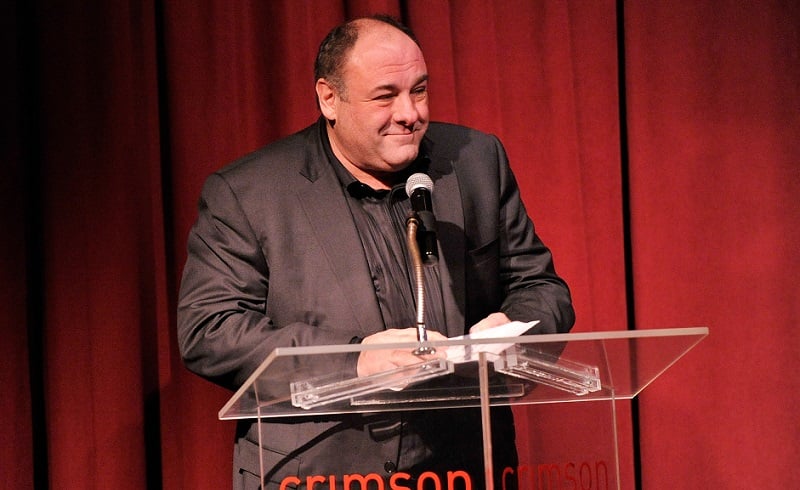 It has been over five-and-a-half years since Gandolfini passed away. He had been in Rome with his family while planning to attend the Taormina Film Festival. The date was June 19, 2013. Early reports suspected a heart attack as the cause of death.
After the doctors returned the results of the autopsy four days later, a spokesman confirmed he died of a heart attack, "of natural causes." The spokesman added, "The autopsy further states that nothing else was found in his system." (Apparently, that was a reference to questions about narcotics and any possible chatter of a drug-related death.)
Tabloids like the New York Post took their typically unsavory approach to this news. Following some anonymous chats with staff members at the hotel where Gandolfini was staying, nypost.com reported the Sopranos star had eaten a large meal and consumed eight servings of alcohol at dinner that fateful night.
Gandolfini had dined with his son Michael, who found his body in their hotel room later that night.
Gandolfini passed with a net worth near $70 million.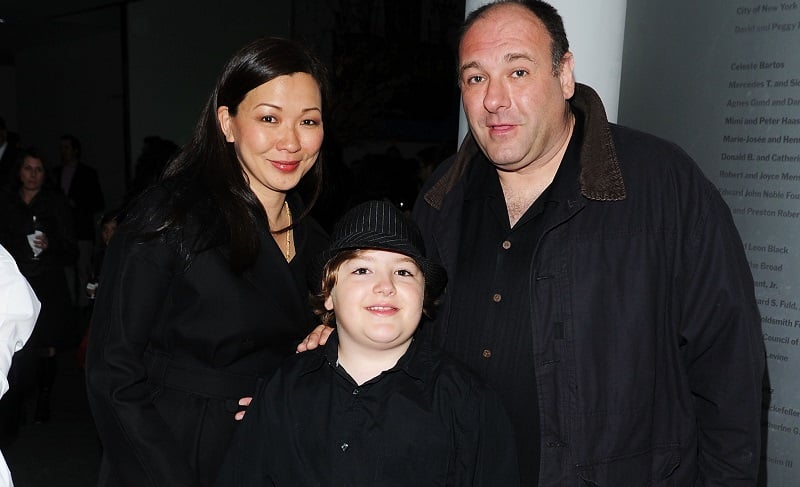 By the time The Sopranos wrapped its extended sixth season in 2007, Gandolfini was earning $1 million per show. He negotiated that sum prior to HBO pushing the final season to an unprecedented length. (In all, The Sopranos ran for 86 episodes.)
Gandolfini left behind his wife Deborah Lin, their young child, and his 13-year-old son Michael from his first marriage. His estate was valued at approximately $70 million at the time of his death. He left the majority of that sum to his children while also leaving substantial sums to Lin and his sisters (as well as an assistant and various friends).
But can someone call it "natural causes" for a 51-year-old to die of a heart attack? Neal Barnard, President of the Physicians Committee for Responsible Medicine, suggested it would be a mistake for people to consider that "natural."
Barnard argued that heart attacks can be prevented (or at least postponed) with a better diet, exercise, and lifestyle choices. Sadly, doctors either couldn't convince Gandolfini to consider such a course of action or didn't try hard enough.
Everyone can agree on one thing: He died too young. However, his character of Tony Soprano will never die. In fact, his son Michael (now around 19) will play Tony as a young man in the upcoming Sopranos prequel, The Many Saints of Newark.
Check out The Cheat Sheet on Facebook!