When Did Tom Hiddleston Date Taylor Swift?
Tom Hiddleston is best known these days for playing the God of Mischief in the Marvel Cinematic Universe, but the Loki star once garnered media attention for a very different reason: he dated Taylor Swift. That's right, following Hiddleston's MCU debut, he got together with the pop star who would go on to release record-breaking hits like Evermore and Folklore. Read on to learn when they dated, how long they were together, and why they broke things off.
When did Tom Hiddleston and Taylor Swift get together?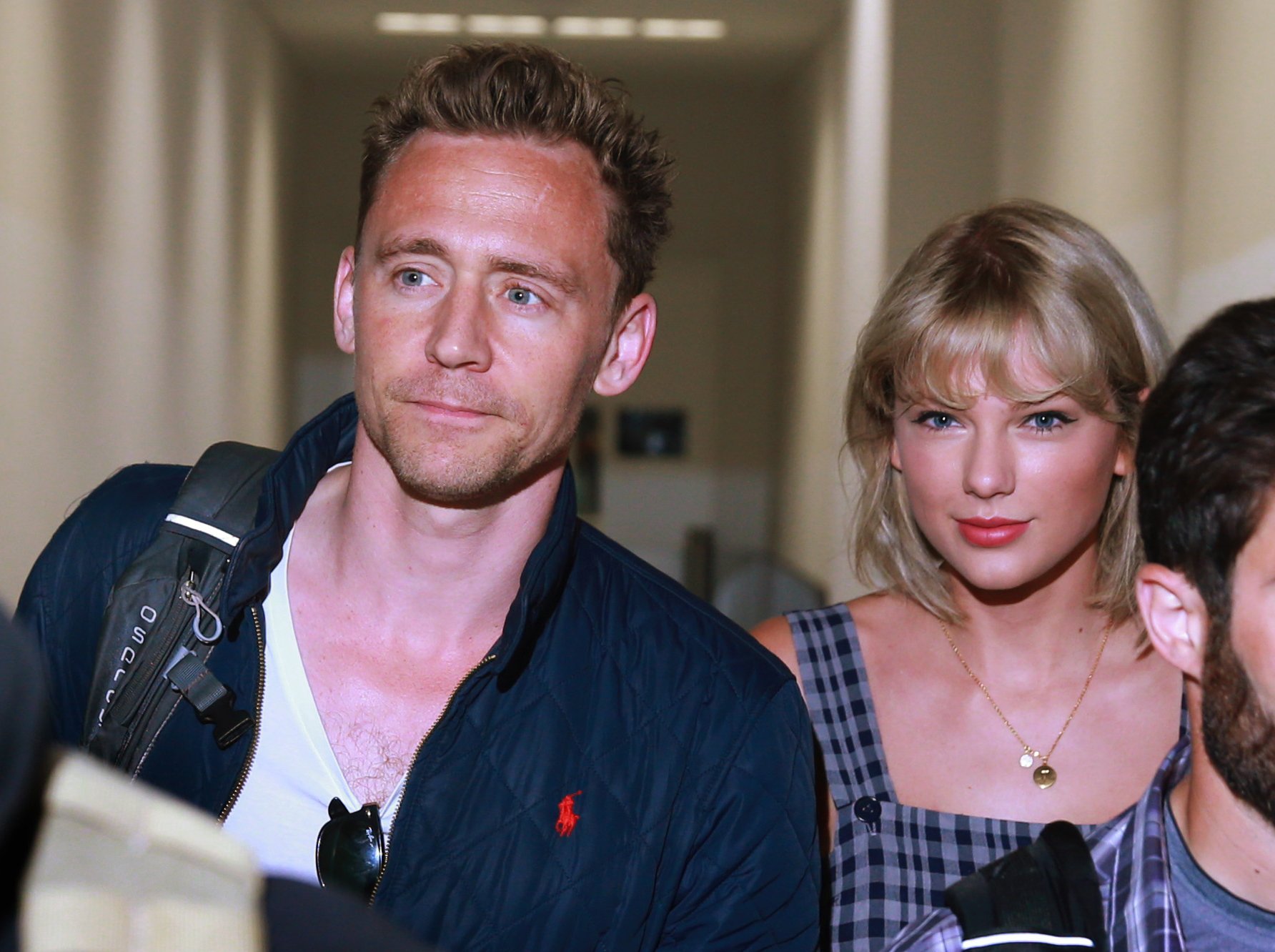 Those who weren't in the loop when Hiddleston and Swift dated might think their relationship went down a long time ago. In reality, the couple got together back in 2016, right after Swift broke things off with DJ and record producer Calvin Harris. A June 2016 issue of The Sun featured photos of Hiddleston and the pop singer kissing in Rhode Island. Those images confirmed their romance, and according to Elle, Harris showed some dissatisfaction with the development on social media.
Of course, many of Swift's followers believe she dumped Harris for Hiddleston that summer. She and the Loki star were initially seen together at the Met Gala on May 3, 2016, where they shared a dance. Around a month later, Swift called things off with Harris and found herself entangled with someone new.
For a while, fans suggested the two celebrities were pretending at their romance in order to detract from other issues. Hiddleston and Swift's relationship — or Hiddleswift, as fans affectionately called it — took place around the same time the singer-songwriter publicly feuded with Kim Kardashian and Kanye West. In fact, Kardashian's GQ interview, where she claimed Swift did approve of West's line about her in "Famous," came out within a couple of days of The Sun's cover story.
Obviously, Hiddleswift ended up lasting beyond that particular development, proving the conspiracies wrong. Despite that, the romance wound up being a summer fling.
How long did Tom Hiddleston and Taylor Swift date?
Hiddleswift epitomizes the term "summer fling," as the two stars only stayed together for around three months. They got together after Swift's break-up in June, and the two found themselves the focus of the paparazzi frequently that summer. Us Weekly snapped photos of Hiddleston meeting Swift's family toward the end of June.
From there, the relationship seemed to escalate quickly, with Us Weekly reporting Hiddleston planned to propose in July. The Marvel star also explicitly shot down the rumors that their romance was all about publicity during a conversation with The Hollywood Reporter.
"How best to put this?" Hiddleston said. "The truth is that Taylor Swift and I are together, and we're very happy. Thanks for asking. That's the truth. It's not a publicity stunt."
The couple was seen together throughout July, but August marked the start of rocky waters for them. According to Elle, the stars traveled a bit that month, seemingly never making time to see one another. Not only did Hiddleston head to Australia solo, but Swift didn't see him upon his return to Los Angeles, Calif.
The real warning sign arrived when Us Weekly reported the couple's first fight, however. After that story surfaced, it wasn't long until reports of their split arrived, ending the summer romance between the two.
Why did the pair call things off?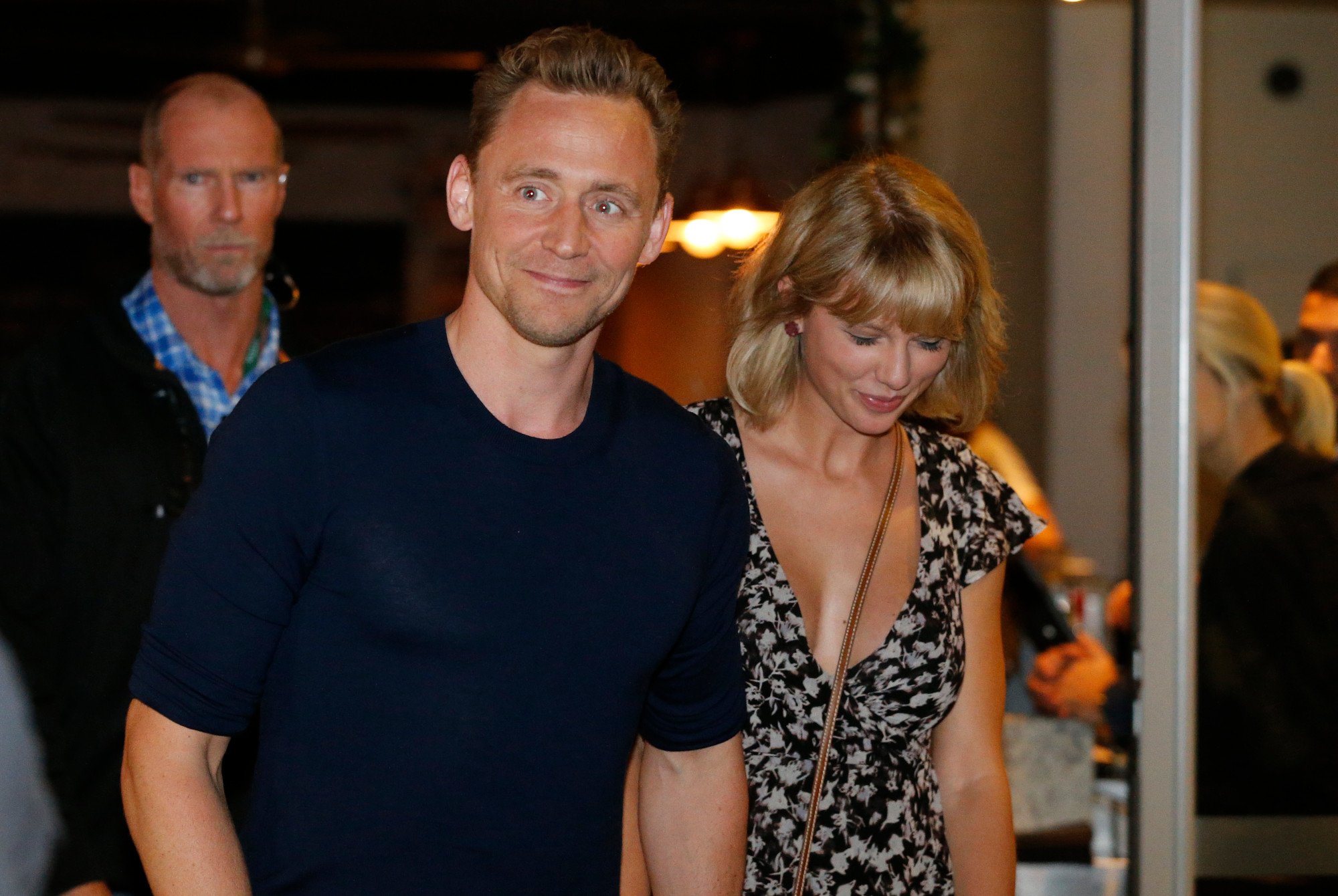 Us Weekly first reported Hiddleston and Swift's split on Sept. 6, 2016. The news followed a summer of PDA, which reportedly, may have been the problem. According to the outlet, a source with details on the breakup had the following to say:
"She was the one to put the brakes on the relationship. Tom wanted the relationship to be more public than she was comfortable with. Taylor knew the backlash that comes with public displays of affection but Tom didn't listen to her concerns when she brought them up." Now that they've split, the source says, Hiddleston is "embarrassed that the relationship fizzled out."
As for Hiddleston, he commented on the relationship during a 2017 interview with GQ, emphasizing his efforts to ignore rumors and media coverage of how things played out.
"I have to be so psychologically strong about not letting other people's interpretations about my life affect my life," Hiddleston said. "A relationship exists between two people. We will always know what it was. The narratives that are out there altogether have been extrapolated from pictures that were taken without consent or permission, with no context."
Where are Tom Hiddleston and Taylor Swift now?
Whatever went down between the couple, Hiddleston and Swift have since moved on to bigger things. The Marvel star now headlines his own show on Disney+, with Loki rapidly becoming one of the most in-demand series on the platform. He's even returning for a second season of the Marvel show, giving his character more screen time than ever before.
Meanwhile, Taylor Swift released two surprise albums in 2020, both of which climbed the charts and broke numerous records. She also became the first woman to win Album of the Year three times at the 2021 Grammy Awards.
Clearly, both parties have moved on from the events of summer 2016, but their relationship is interesting to look back on. It's not the most expected fling on either side, but it probably resulted in a few heartfelt songs from Swift.