When Do Prince George, Princess Charlotte and Prince Louis Have To Start Bowing To the Queen
All hail the queen! Find out what age Prince George, Princess Charlotte, and Prince Louis have to start bowing to their great-grandmother.
We all know the royal family goes by a specific etiquette when addressing Queen Elizabeth II. How each family member greets one another depends on their proximity to the throne but what remains the same is the men bow and the women curtsy to Her Majesty.
This rule applies to the entire family including the queen's young great-grandchildren. So at what age does Princess Charlotte curtsy and Prince George and Prince Louis bow to Queen Elizabeth? Here's the answer to that, plus if Prince Harry and Meghan Markle's son, Archie, will bow to his cousins.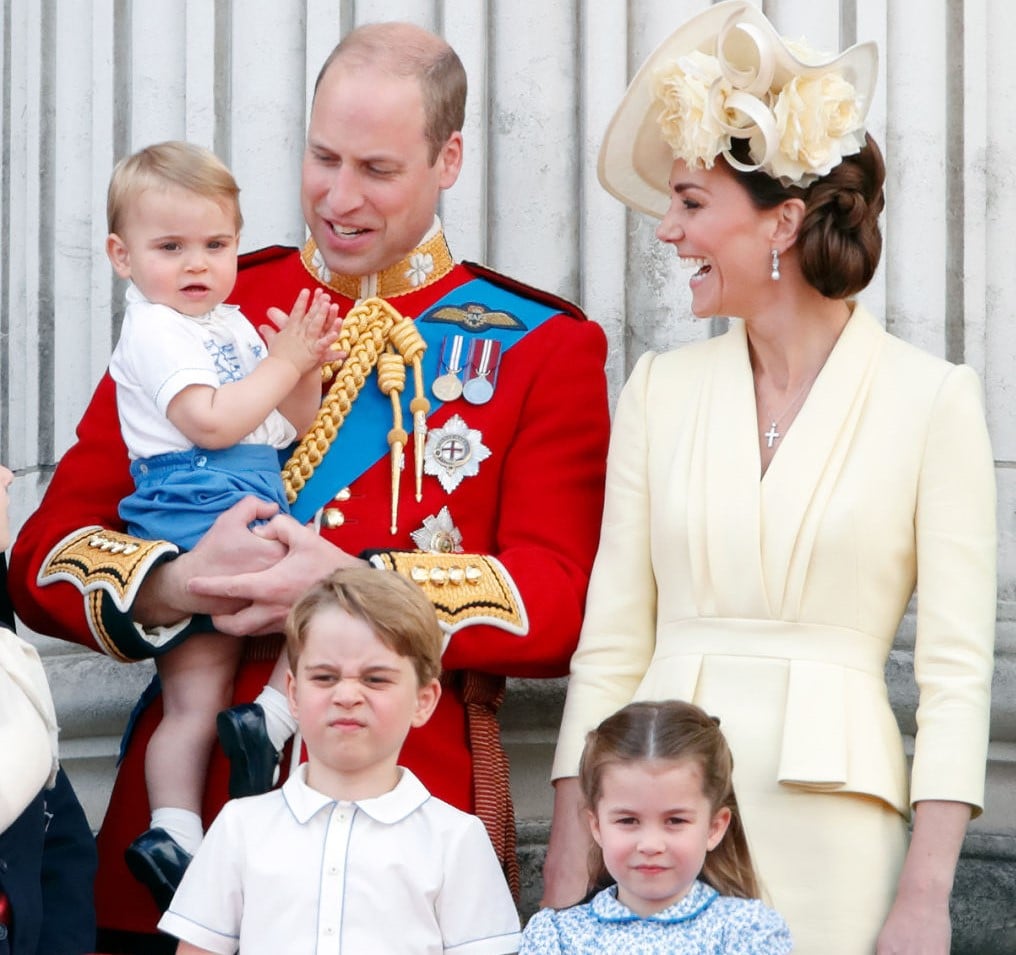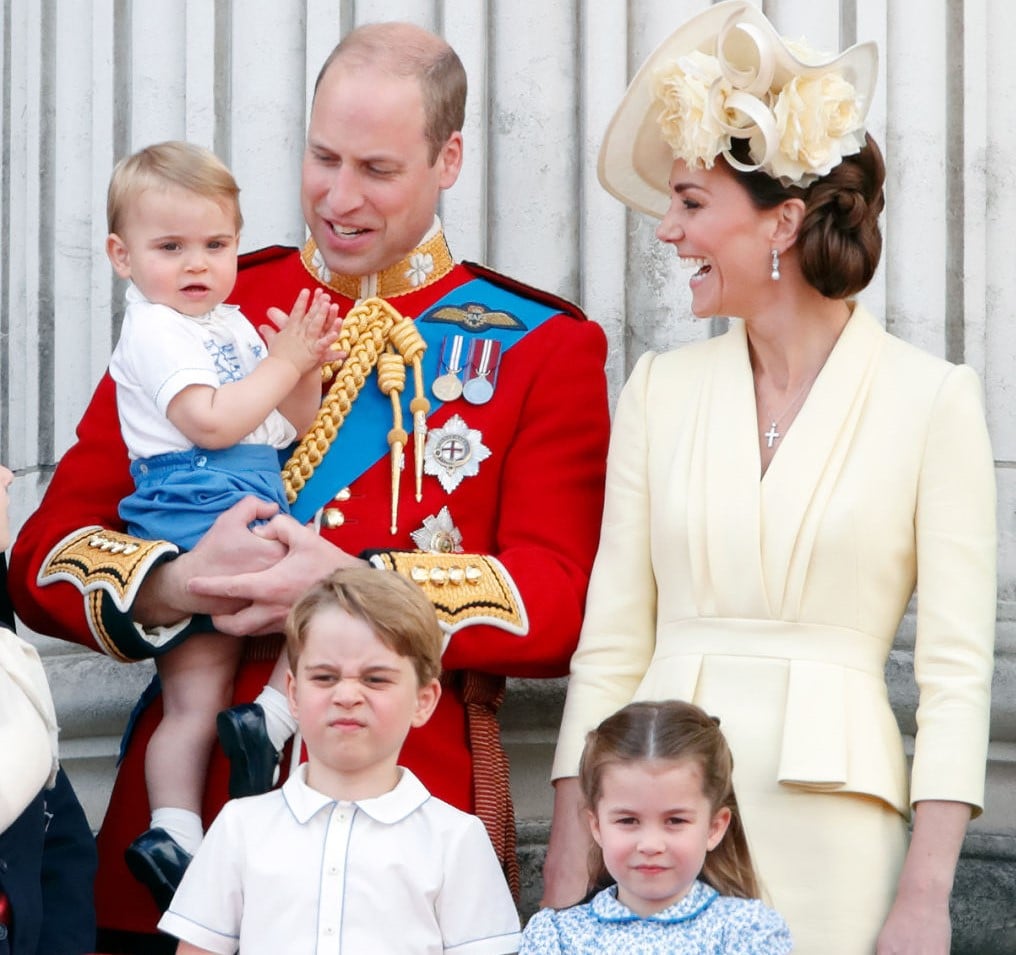 When the Cambridge children start bowing and curtsying
So when exactly will Prince William and Kate Middleton's kids greet their great-grandma with a curtsy or bow? Very soon if not already, according to royal historian and founder of Royal Musings, Marlene Koenig.
"Certainly by age five. The only person they will curtsy or bow to is the sovereign. A royal highness does not curtsy to another royal highness," Koenig told Hello! magazine last year. "Yes, there are articles that state this, but it is not true.
"Curtseying and bowing is etiquette, nothing to do with precedence. You bow or curtsy the first time you see the sovereign and then again when you leave," she explained, adding, "At Christmas at church, we saw the Cambridges and Prince Harry and Meghan curtsy and bow when the queen arrived and left. Other royals including Charles did not because they had come from Sandringham and had already seen the queen."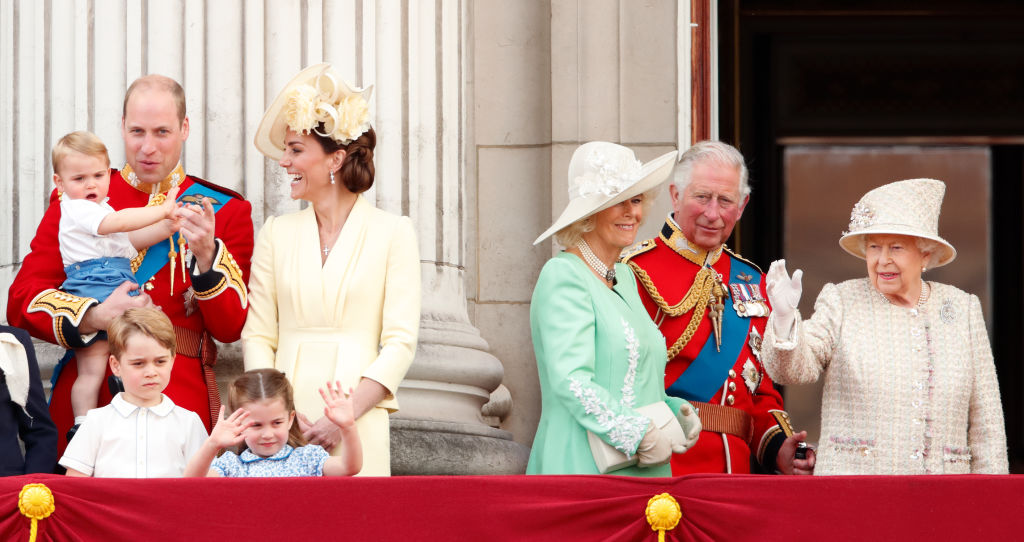 The Duke and Duchess of Cambridge's oldest son, George, turns 6 on July 22 so this means that he may already be bowing his head to the queen. As for Charlotte and Louis, they still have a few more years before they start doing so. We also know that many people will be bowing to greet them in the future, but what about the Duke and Duchess of Sussex's baby? Will Archie have to bow to his cousins?
Will baby Archie bow to George, Charlotte, and Louis?
Because Archie is further down the line of succession than George, Charlotte, and Louis the answer is yes. Archie will show respect to family members ahead of him in line to the throne so he will bow to them at some point unless the queen changes that. 
As of right now, Archie does not have a royal title as his full name is styled as Master Archie Harrison Mountbatten-Windsor but his great-grandmother could give him HRH status.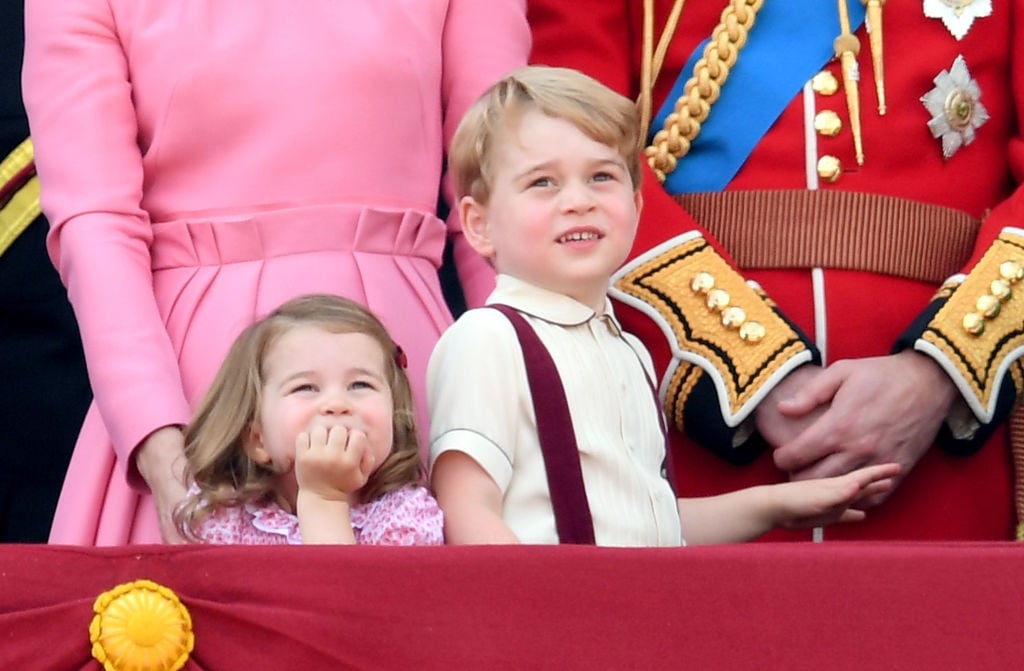 "If the queen allows them to be styled HRH then they will not need to bow to their royal cousins, however, if the Queen doesn't, then they will be expected to bow or curtsy to princes George, Louis and Princess Charlotte," Grant Harrold of The Royal Butler told The Express about Markle and Harry's son and any future children they have, adding, "The royal baby will not be a prince nor a princess unless the queen allows it."
The publication also noted that Prince Charles could give Archie that status once he becomes the monarch.
Read more: Revealed: Prince William and Kate Middleton's Morning Routine With Their Kids Is Nothing Like You'd Expect