When Is 'Good Girls' Coming Back With New Episodes?
'Good Girls' fans were disappointed they didn't get a new episode last Sunday. Here's when the NBC comedy-drama will return.
Good Girls raised the stakes for Beth, Ruby, and Annie in episode 4, "Dave." But just as fans started getting into season 4, the NBC series went on a brief hiatus. Here's when Good Girls will return with brand new episodes.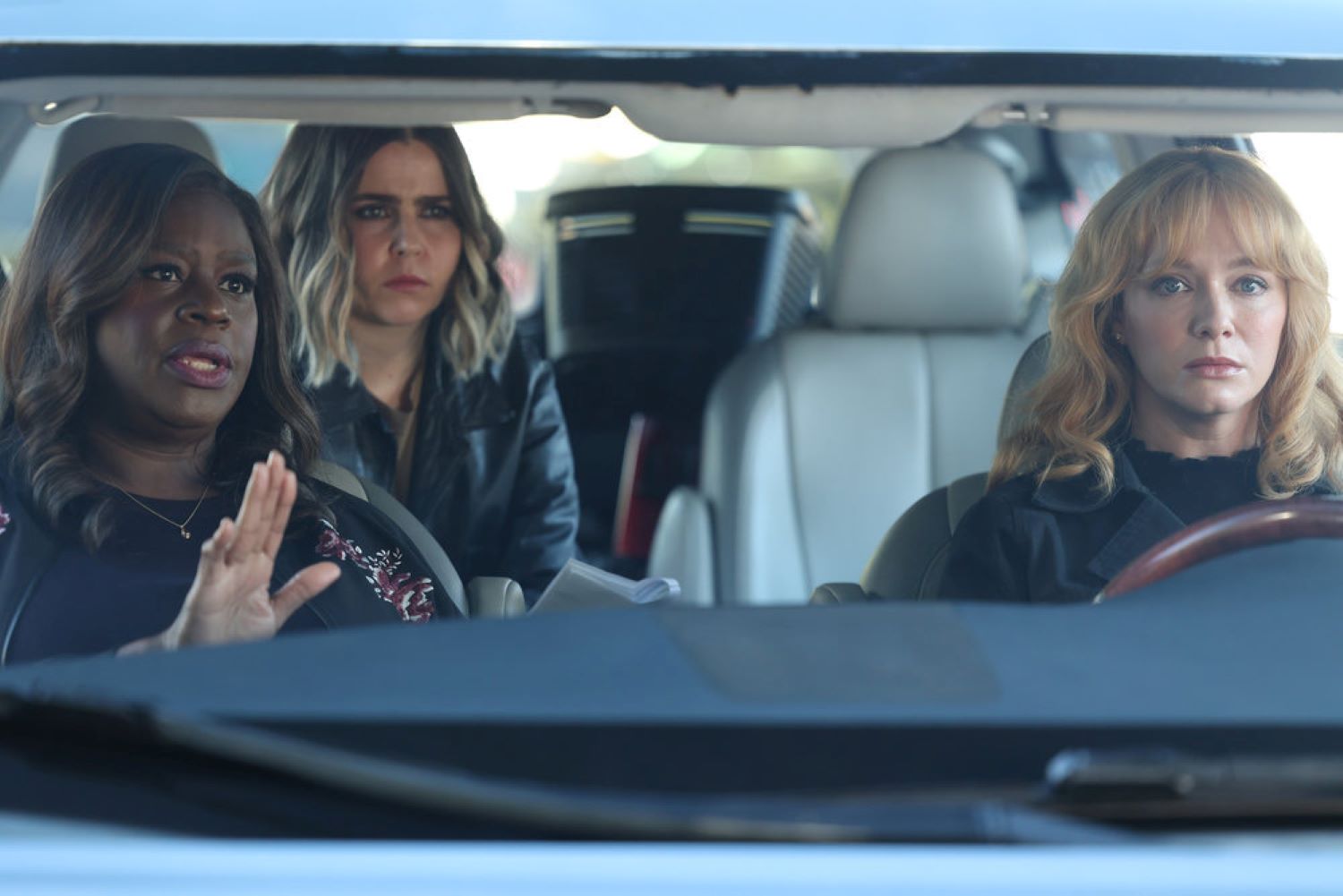 Here's when 'Good Girls' is coming back 
Season 4 of Good Girls premiered on March 7 and continued to air with weekly episodes on Sunday nights. Episode 4 aired on March 28. But the following Sunday, fans were disappointed when there was no new episode to be found. 
The show is likely taking a break due to pandemic protocol-related production delays. But luckily, the wait won't be too long. Fans can expect Good Girls to return with a new episode on Sunday, April 11.
Rio will confront Beth in Episode 5 of 'Good Girls'
On April 11, Good Girls will air season 4, episode 5, titled "The Banker." The last time we saw Beth (Christina Hendricks), Ruby (Retta), and Annie (Mae Whitman), they were trying to stop their hired hitman Mr. Fitzpatrick (Andrew McCarthy), from killing Rio (Manny Montana). 
The ladies are working with the feds, and to save themselves, they need to gather evidence on Rio in exchange for immunity. But if Rio is dead, that deal goes out the window.

So in "Dave," Beth tricks Rio into believing Mr. Fitzpatrick is Dave, the federal agent in charge. Rio shoots him but later questions Beth as to why the man had a sniper rifle. Beth plays it off, but Rio's smirk hints he knows more than he's letting on. 
And in the trailer for "The Banker, it looks like Rio is now one step ahead of Beth. "I can trust you, right?" he asks her in a stern voice. 
And in one scene, he presents the tracker that Beth and her federal agent buddies were using on him. "You got something you want to tell me," Rio says to Beth, who looks terrified at the sight of the device. 
The showrunners tease a new scheme is on the horizon
Rio's threats and pressure have kept Beth, Ruby, and Annie under his thumb for the most part. And according to Good Girls showrunners Jenna Bans and Bill Krebs, the ladies will end up finding a unique new way to keep his business going. 
"They're going to have some troubles ahead in terms of how they wash the money for Rio, which will then launch us into a very fun arc where they're trying to find a different way to wash it," Bans teased in a recent chat with TV Line. "Where they end up is a career/area of society that we never thought we would see or witness. It's so fun and empowering but in a twisted way. It's an unlikely feminist statement, and where they finally land is going to be with us for a while — I think the audience will really get a laugh out of what that is."
Good Girls airs Sunday nights at 10 p.m. EST on NBC.