When Is Kate Middleton Forbidden From Wearing a Tiara?
Find out when Kate Middleton and other royal ladies like Meghan Markle and Princess Eugenie are not allowed to wear tiaras.
One of the most glamorous accessories royal ladies wear are tiaras. The women who are permitted to show off the diamond and jewel-encrusted headpieces are those who are born a princess or those who marry into the royal family like Kate Middleton and Meghan Markle. While tiaras are typically reserved only for married royals both Princess Anne and Princess Margaret donned them at times before saying "I do."
But just because they can wear them doesn't mean they are allowed to just break one out anytime they want. There are actually strict rules the ladies must follow when it comes to sporting these gorgeous accessories. Here's more on when the Duchess of Cambridge and other royals can and can't wear tiaras.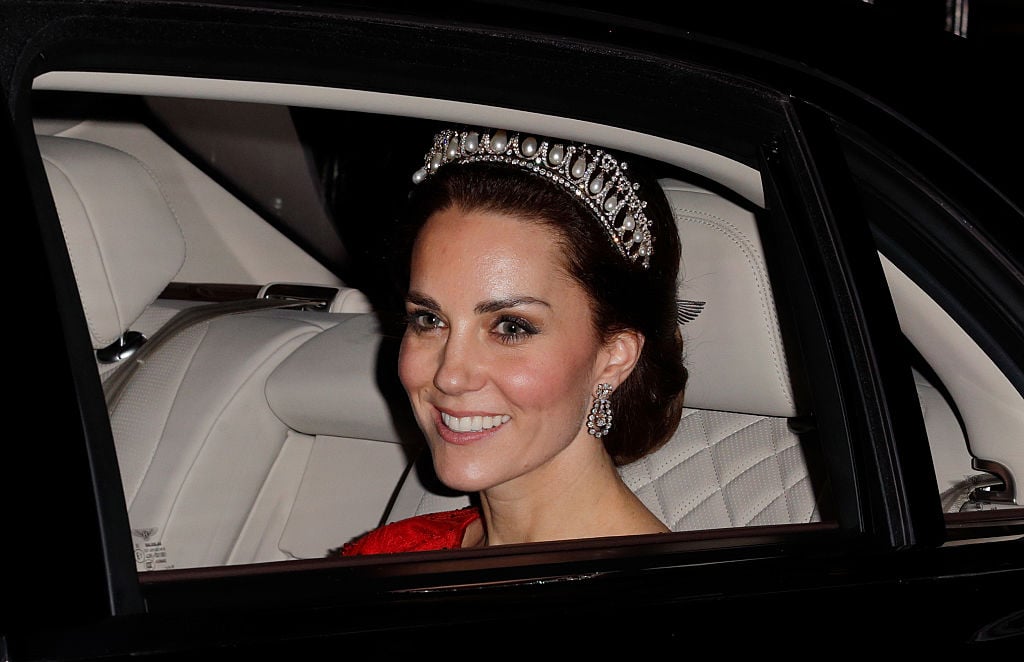 Middleton cannot wear a tiara at this time
You may have noticed that Middleton and the other royals only wear minimal jewelry in the daytime. Besides their engagements rings, the women aren't dripping in diamonds when seen out in public or attending an event during the day and they a never have on a tiara then. Well, that's because diamonds are reportedly banned during the day.
"Before 6 p.m., you'll see metallics, gemstones, pearls, sapphires. At night, you'll see the diamonds come out, and that's in order to not come across as flashy in your appearance," royal etiquette expert Myka Meier explained.
The exception to this rule
There is an exception to this no-diamonds-in-the-daytime rule though. The duchesses and princesses can wear them if it is a special occasion such as their royal weddings.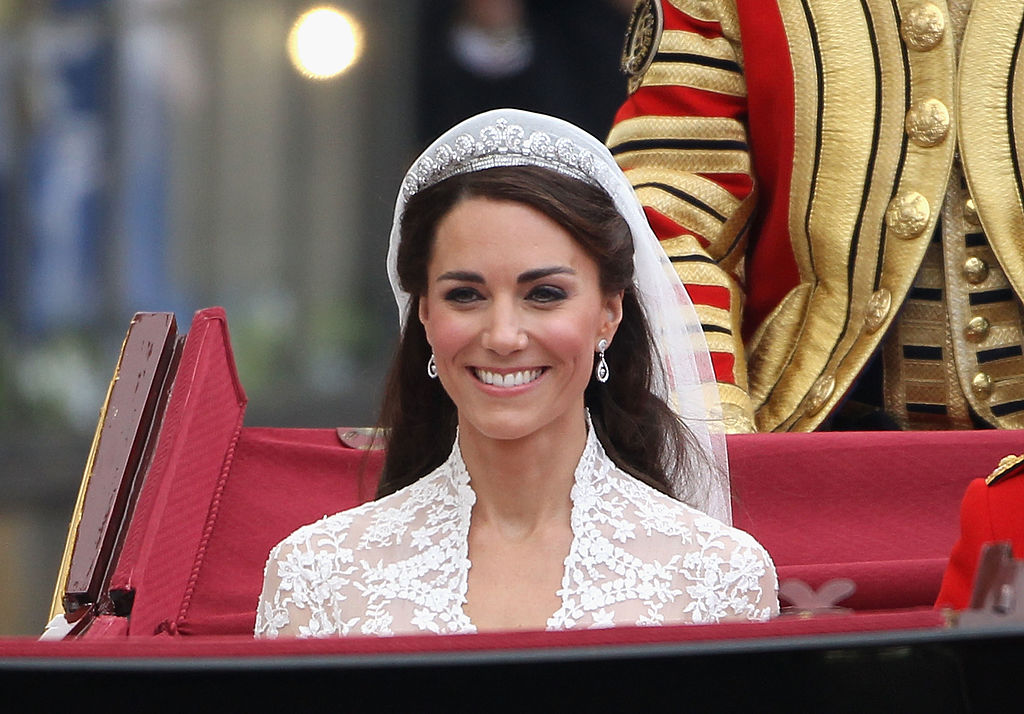 "Tradition dictates that tiaras are not worn before 6 p.m., though weddings are an exception," royal commentator Richard Fitzwilliams told Insider. "They are worn on formal white tie events and state occasions such as state banquets. The decision on whether to wear a tiara is linked to the dress code of a particular event and also to personal preference."
Middleton along with Markle and Princess Eugenie of York all wore stunning headpieces the day they got married.
Other times Middleton has worn a tiara
Out of the three women Middleton, who has been married to Prince William since 2011, has worn tiaras the most but even she wears them sparingly and only on the appropriate occasions.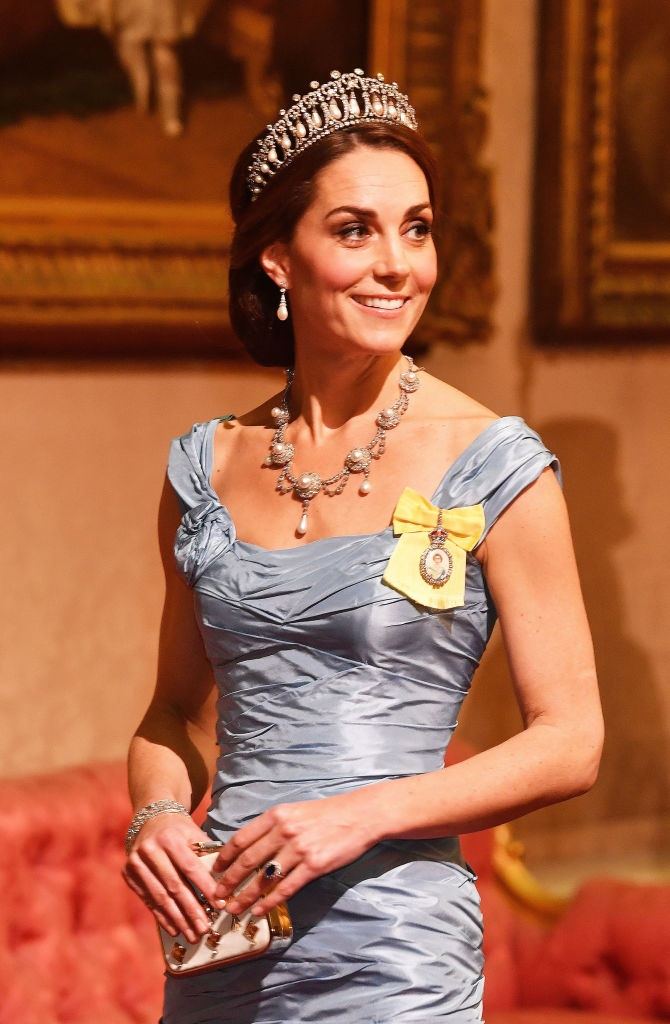 The Duchess of Cambridge wore a Cartier Halo Scroll Tiara when she and William tied the knot. The piece has been in the family since 1936 and was initially a gift from Queen Elizabeth II's father, King George VI, to his wife, the Queen Mother.
Middleton has also worn the Lotus Flower Tiara, which was a favorite of Princess Margaret. The duchess opted to wear it twice, once in 2013 at the Annual Diplomatic Reception and once in 2015 at a state banquet for China's president Xi Jinping at Buckingham Palace.
There's one tiara though that she has chosen to wear a handful of times and that is the Cambridge Lover's Knot Tiara. Middleton sported the piece, which was originally worn by Princess Diana, at the Annual Diplomatic Reception in 2015, during the Spanish state visit in 2017, the winter party at Buckingham Palace that same year, and at the state banquet for the King and Queen of the Netherlands in 2018.
Check out The Cheat Sheet on Facebook!