When It Became Obvious George Harrison Wouldn't Miss The Beatles
While Paul McCartney has described The White Album (1968) as "the tension album," things didn't really improve during the sessions for Let It Be. Judging by the documentary film of the same name, Beatles tensions ran quite high through early 1969.
A little over a year later, the band would split up and start releasing solo albums. Though Paul made the first statement with McCartney in spring 1970, the George Harrison triple-disc All Things Must Pass (from November '70) stood as a much more substantial work.
For George, who you see telling Paul he'd do "whatever [Paul] wants" during the Let It Be sessions, it must have felt like a triumph when his single "My Sweet Lord" hit No. 1 in December. Neither Paul nor his other bandmates had topped the Billboard Hot 100 at that point.
When the All Things Must Pass album grabbed No. 1 and held on for seven weeks in early '71, George's solo career gained even more momentum. A few years later, he'd say he had no interest in The Beatles anymore.
George's 'Living in the Material World' also hit No. 1 in '73.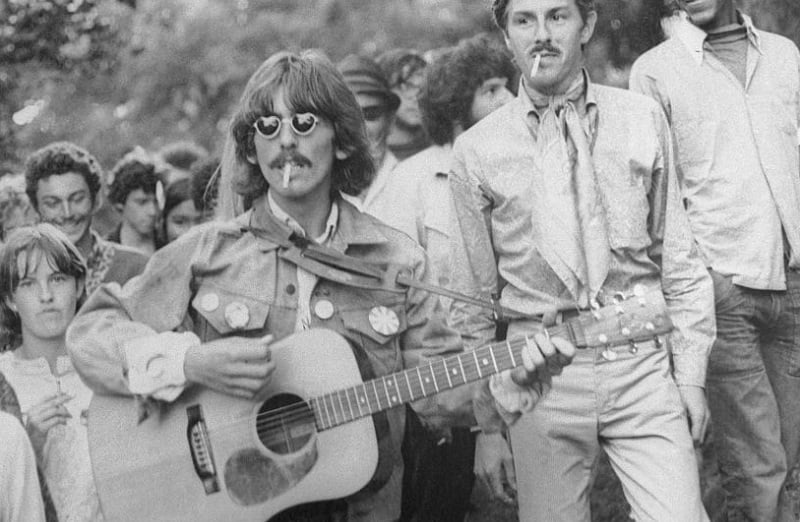 How many Beatles had back-to-back No. 1 albums after the band split in 1970? Only one — George Harrison. After breaking out with All Things Must Pass, George followed it up with Living in the Material World. It topped the Billboard 200 in June '73 and stayed on top for five weeks.
"Give Me Love (Give Me Peace on Earth)" would also top the single charts at around the same time. Without question, George had proven the most of any Beatle since the band's breakup.
Meanwhile, he had no trouble collaborating with his old bandmates — as long as they weren't named Paul. When John Lennon savaged Paul with "How Do You Sleep?" from 1971's Imagine, fans heard George on slide guitar.
He was also working regularly with Ringo. When the Fab Four's old drummer also felt like taking a few shots at Paul in song in '72, George once again played lead guitar. By the time he started his '74 tour, it became clear that there was one member of The Beatles he hadn't missed.
George shot down the idea of a Beatles reunion in '74.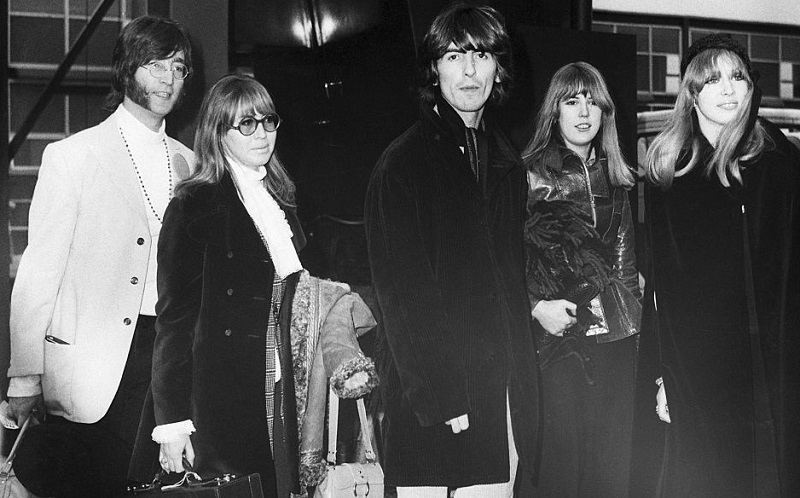 After John and Paul buried the hatchet and jammed a bit together in early '74, fans started wondering about a Beatles reunion. Would it be possible now that John and Paul were friendly once again? George shot down the concept later in the year.
"Everyone's enjoying being individuals," he said at a press conference. "We were boxed up for 10 years. So, it's all fantasy about the Beatles coming together again." But he didn't mince words about the Beatle he didn't want to play with.
"To tell the truth, I'd join a band with John Lennon any day, but I couldn't join a band with Paul McCartney," George said. "It's nothing personal; it's just from a musical point of view."
As Paul's solo albums showed, he was much more interested in pop music than his old bandmates. George, for his part, was content to tour with Ravi Shankar, who played difficult music for fans weaned on the Fab Four.
But George wasn't interested in sacrificing his integrity as an artist to win over fans. And he wasn't interested in looking back.
Check out The Cheat Sheet on Facebook!