When Jimi Hendrix Played Guitar on a 'Grandfather of Rap' Early Recording
After releasing 3 albums with his Experience, Jimi Hendrix tried a many different concepts, including sessions with rap pioneer The Last Poets.
Trace the roots of rap and you'll undoubtedly come to (among a few others) Gil Scott-Heron and The Last Poets. Fans of classic rock and film might know the latter group from the soundtrack to Performance (1970). In that picture which starred Mick Jagger, the Poets' "Wake Up, N*ggers" features prominently.
On that searing track, poet Alafia Pudim took the lead vocal in what today we'd call spoken-word style. By that time, Pudim had also worked under the name Lightnin' Rod. And as it turned out, he recorded a track backed by Jimi Hendrix in his Band of Gypsys period.
At the time, Hendrix had befriended producer Alan Douglas, who had signed Allen Ginsberg as well as The Last Poets onto his label. One night, Douglas found Hendrix drummer Buddy Miles waiting for Jimi at the Record Factory.
Douglas suggested Pudim — later known as "Grandfather of Rap" Jalal Mansur Nuriddin — perform one of his poems for Miles. While he was doing that, Hendrix showed up. The recording they then produced went unreleased for the next 15 years.
Jimi Hendrix backed 'Grandfather of Rap' Jalal Mansur Nuriddin on 'Doriella du Fontaine'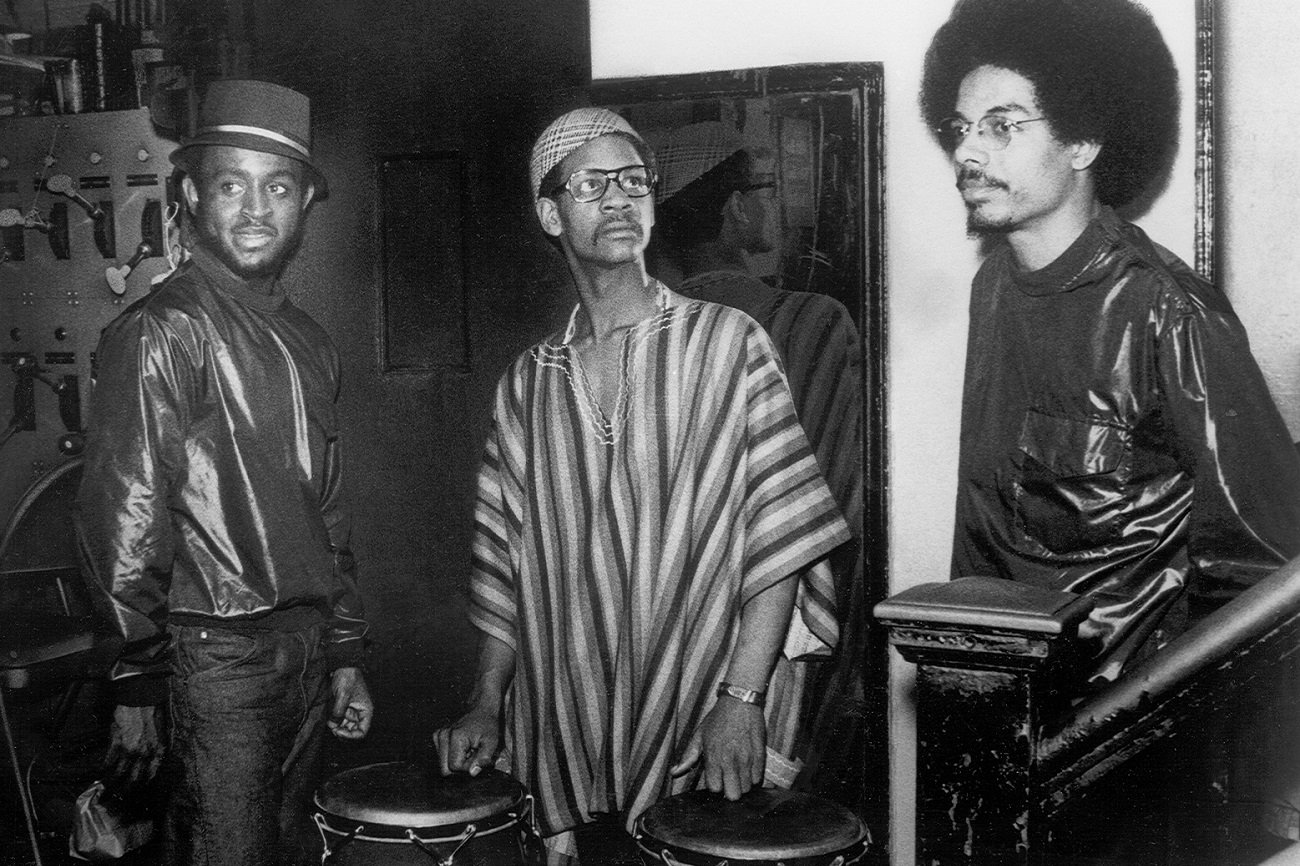 Douglas, a seasoned producer, was amazed at how unproductive Hendrix was during his sessions in that period (mid-to-late '69). But he'd already had success with spoken-word records on his independent label, so he may have had a feeling Jalal's work with The Last Poets would strike a chord with Miles and Hendrix. And it happened that night at the Record Plant.
"During the middle of [Jalal performing], Jimi arrived and got all excited about what was happening," Douglas said in Hendrix: Setting the Record Straight (1992). "When they finished, I went out into the studio and told Jalal to do 'Doriella du Fontaine.'"
What followed was a bit of magic. Jalal recited for 13 minutes while Hendrix backed him on guitar with Miles on drums, and they got it down in one take. "When it was over, everybody was amazed it came off nonstop," Douglas recalled.
With the backing track in the can, Douglas recorded Hendrix playing a bass part and Miles playing the organ. He then overdubbed those parts and had a completed recording on his hands.
'Doriella du Fontaine' finally appeared in 1984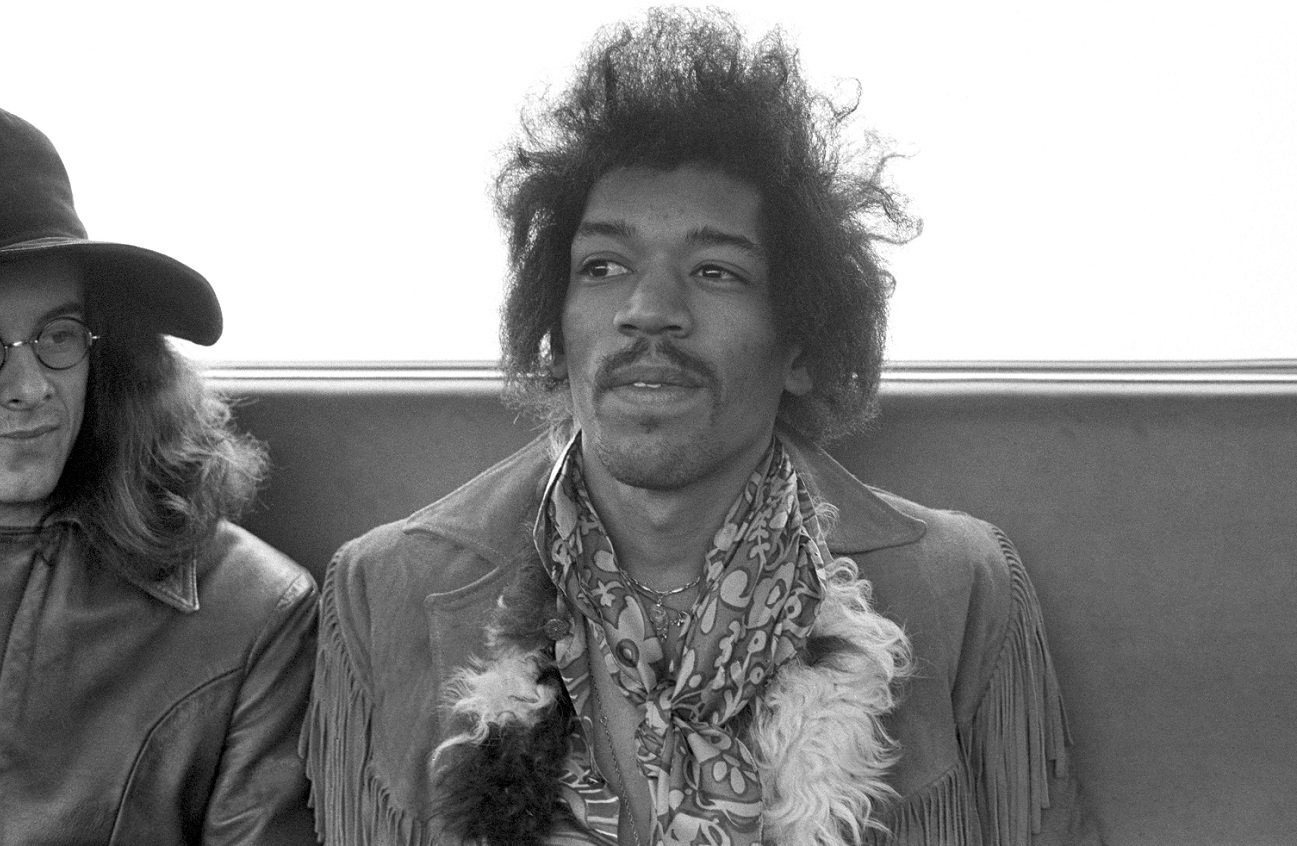 "Doriella du Fontaine" might not cut like "Wake Up, N*ggers" or other Last Poets tracks, but it was a different sort of poem. "The piece was from a suit of things we were doing called Jail Toasts, like older Black convicts would rap in prison," Douglas said in Hendrix: Setting the Record Straight.
Considering it's a tossed-off first take, Hendrix delivers some fine work on it. In 1984, Douglas released a 12-inch single version of "Doriella du Fontaine" he'd cut to just under nine minutes. It stands as a remarkable document of Hendrix working in a form that represents the birth of rap.
As for Jalal, he recalled being wary of Hendrix at first. "At that time, the Black revolution in America was in progress, and the Black community in general, wanted to know where Jimi stood on the issue of the revolution," Jalal wrote around 2000 on his Grandfather of Rap site.
After meeting Hendrix, Jalal was impressed with his humility and his "straightforwardness." And he remained pleased by the work they did that day in '69. "For all of its obvious 'jam session' informality and rough edges, 'Doriella Du Fontaine' sounds extraordinarily fresh," Jalal wrote.