When Jimmy Page Played on the No. 1 'With a Little Help From My Friends' Cover
While attending art school in the early 1960s, Jimmy Page began landing gigs as a guitar player on studio session dates. And it didn't take long for Page to hear his handiwork played on radio stations across England. In fact, his first pro session gig ("Diamonds," 1963) turned into a No. 1 hit in the UK.
From there, Page began booking sessions on major UK recordings. When George Martin produced the title song for the James Bond Goldfinger (1964) soundtrack, Page was in the room. He also played on the Beatles' A Hard Day's Night soundtrack.
After a few more years of lucrative session work, Page appeared ready to start his own band. When he recorded "Beck's Bolero" with an all-star lineup (including Keith Moon), he almost had his Led Zeppelin. But that would have to wait.
Page's run with The Yardbirds (then featuring Jeff Beck on lead guitar) began in 1966. But the band didn't last much longer. When The Yardbirds dissolved in '68, Page dropped into the studio for another session that churned out a No. 1 hit: Joe Cocker's cover of a famous Sgt. Pepper track.
Jimmy Page's guitar is a big feature of 'With a Little Help From My Friends'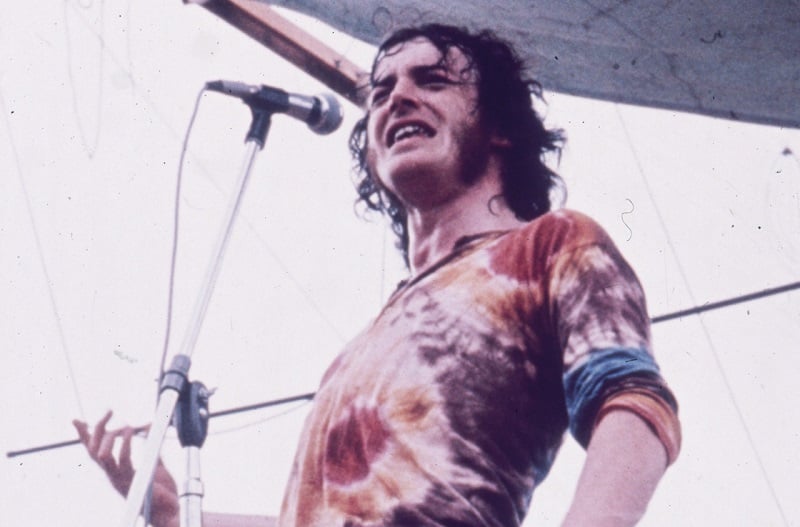 By 1968, Joe Cocker had fronted R&B bands and released several recordings but had yet to break through as a singer. That changed when he recorded his cover of "With a Little Help From My Friends." Following its October '68 release, the track marched straight to the top of the UK charts.
Cocker's "With a Little Help From My Friends" was a complete transformation of the original Beatles version (sung by Ringo Starr). After a quiet organ intro, Procol Harum drummer B.J. Wilson helps build the drama before Page comes in wailing on his electric guitar.
While Page would have many exquisite moments over the years, his work at the start of "With a Little Help From My Friends" has to rank among his finest session parts. His distorted power chords and clean lead lines give the track a heavy edge.
Of course, Cocker's powerhouse vocal and the rest of production are right up there with Page's work. In retrospect, it's no surprise the track hit No. 1 in the UK. The following year, it took on even more of an anthemic status when Cocker performed it at Woodstock.
The Joe Cocker cover knocked out Paul McCartney when he 1st heard it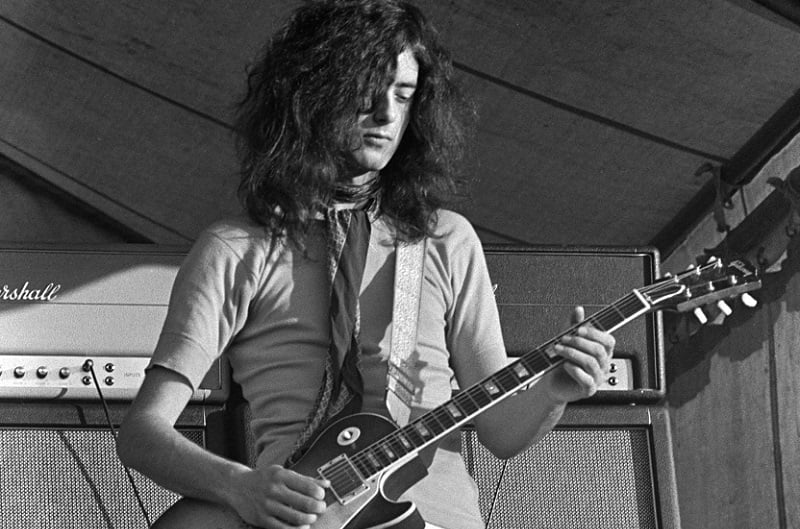 "With a Little Help From My Friends" was of course penned by John Lennon and Paul McCartney. And on Sgt. Pepper's it served as a fine showcase for Ringo, who thrived on tunes with a childlike quality to them. (See: "Yellow Submarine," "Octopus Garden.")
Needless to say, the Lennon-McCartney machine couldn't have imagined the innocent Sgt. Pepper's track turning into what Cocker did with it. And McCartney acknowledged it right away when Cocker played the track for him prior to its '68 release.
"It was mind-blowing," McCartney told Billboard following Cocker's death in 2014. "[They] totally turned the song into a soul anthem." That could happen when the top session musicians gathered into a studio with the right producer and bandleader.
Page certainly played on his share of those sessions over the years. The 1964 cover of "Baby Please Don't Go" by Van Morrison's band Them counts as another example.
Also see: Why Robert Plant Thought 'Stairway to Heaven' Wasn't the Definitive Led Zeppelin Song