When John Bonham Kicked Off a Classic 'Led Zeppelin IV' Track With a Little Richard Beat
'Led Zeppelin IV' was Zep's greatest success, and John Bonham kicked off 1 explosive track with a beat from a Little Richard classic.
After the May 9 passing of Little Richard (1932-2020), you heard an outpouring of affection and appreciation from musicians and fans around the world. That was nothing new, of course. Paul McCartney has been speaking about Richard's influence on The Beatles since the '60s.
But while you'd expect Richard to influence bands that started in the late '50s (as The Beatles did), the rock pioneer's soulful music and overall energy continued showing up in groups of the late '60s and beyond. Led Zeppelin, the titanic force of '70s hard rock, counted themselves among Richard's fans.
That came out clearer than ever on Led Zeppelin IV (1971), the band's masterpiece. During the recording sessions, the band hit something of a wall while working on "Four Sticks," the intricate track from side 2.
After a break, drummer John Bonham warmed up by bashing the drum part from "Keep A-Knockin,'" the 1957 Little Richard hit that featured Charles Connor on drums. Once Jimmy Page started cranking out a riff, they had the start to "Rock and Roll."
John Bonham's explosive 'Rock and Roll' opening came from 'Keep A-Knockin"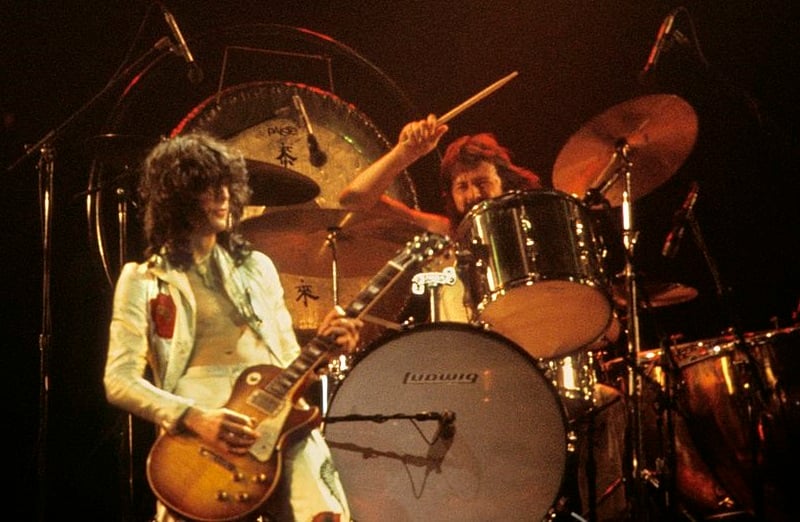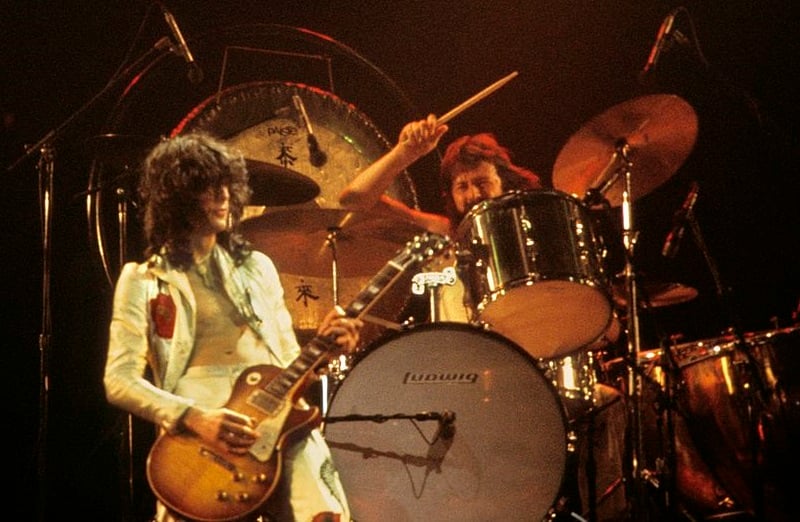 In Light and Shade: Conversations With Jimmy Page, Brad Tolinski took readers inside the January '71 sessions for Led Zeppelin IV with Page as his guide. Page recalled Bonham smashing his way through "Keep A-Knockin'" before he picked up his guitar.
While Page immediately started playing his "Rock and Roll" riff, John Paul Jones followed him into the jam on his bass. Meanwhile, "sixth Rolling Stone" Ian Stewart (aka "Stu") started hammering on the piano. And Robert Plant began trying out some vocals.
It became clear what to do next. "Stop, let's work on this," Page recalled in Light and Shade. "That's how it was going back then. If something felt right, we didn't question it." Given the energy Zep generated on that track, no one could doubt the band's methods in those days.
Of course, much of the track's explosiveness comes straight from the drum kit, where Bonham took his trademark power to another level with his hi-hat cymbal work. And, at the close, listeners got a solo from the king of rock drummers.
'Rock and Roll' unleashed Led Zeppelin at live shows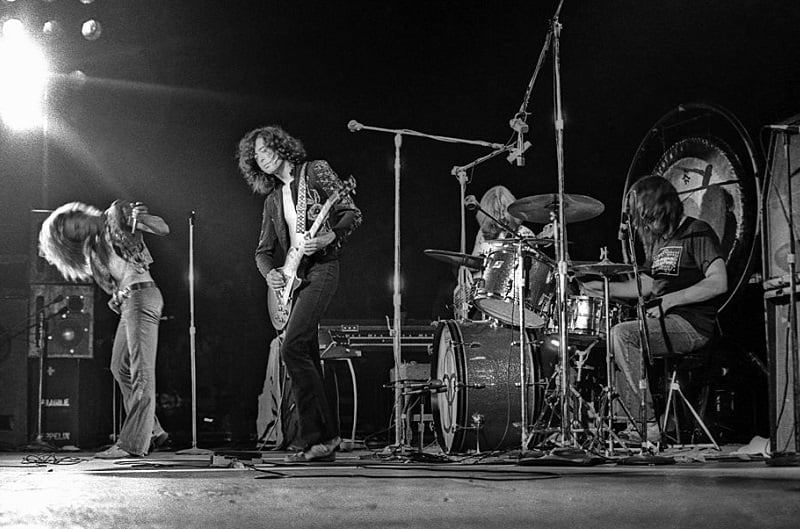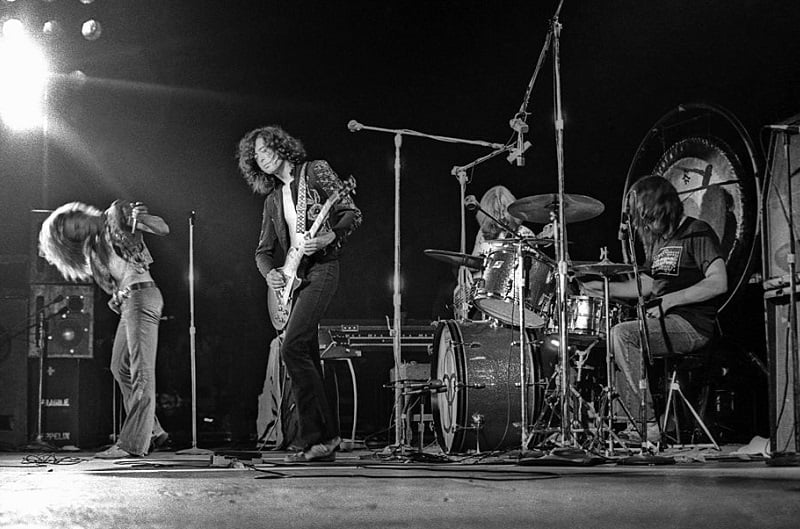 While Plant may not rank among rock's great lyricists, he took a beautifully direct approach on "Rock and Roll." With the throwback drums and Stewart's boogie-woogie piano behind him, Plant sang how it's "Been a long time since a rock 'n' roll." And it's "Been a long time since I took a stroll."
When he arrived at the chorus, you can imagine doing an Elvis impression in the mirror as a teenager. "Been a long, lonely, lonely, lonely, lonely, lonely time." In 1971, you simply couldn't contain the peaking Led Zeppelin, and they frequently exploded when playing this song in concert.
Bonham, never one to shy away from the spotlight, would take the solo at the end of "Rock and Roll" as far as he wanted on stage. But the kinetic energy of the track made it a scorcher from start to finish.
On one occasion in the late '70s, Zep had Keith Moon join them on stage in Los Angeles for an especially thunderous version of "Rock and Roll." For fans of the music — from Little Richard through The Who and Led Zeppelin — it's about as good as it gets.