When Is Katherine Schwarzenegger's Due Date? She and Chris Pratt Are Expecting Baby No. 2
It looks like the Terminator, aka Arnold Schwarzenegger, is set to be a grandfather again. That's because his daughter, Katherine Schwarzenegger, is expecting her second child with husband, Chris Pratt. With the recent pregnancy announcement, fans of the Schwarzenegger-Pratt clan are curious when the happy couple's second baby is due. Read on to learn more about Chris Pratt, Katherine Schwarzenegger, their growing family, and whether there's a confirmed due date for baby No. 2.
Pratt and Schwarzenegger are expecting their second child in 2022
Chris Pratt is set to become a father for the third time, as his wife is expecting the couple's second child together.
News of Schwarzenegger's second pregnancy broke in early December 2021. According to People, the pregnancy has been confirmed by multiple sources. However, neither Pratt nor Schwarzenegger has publicly announced or confirmed the news themselves. While the couple has not confirmed the pregnancy yet, they have both publicly expressed how they love being parents and can't wait to expand their family. 
In July 2021, Pratt opened up about wanting more children with E! News' Daily Pop. "I would love to have more, as many as the man upstairs will provide," he said. "We'll do it. I'll probably have to talk to Katherine about that but my plan is, let's go."
When is Katherine Schwarzenegger's due date?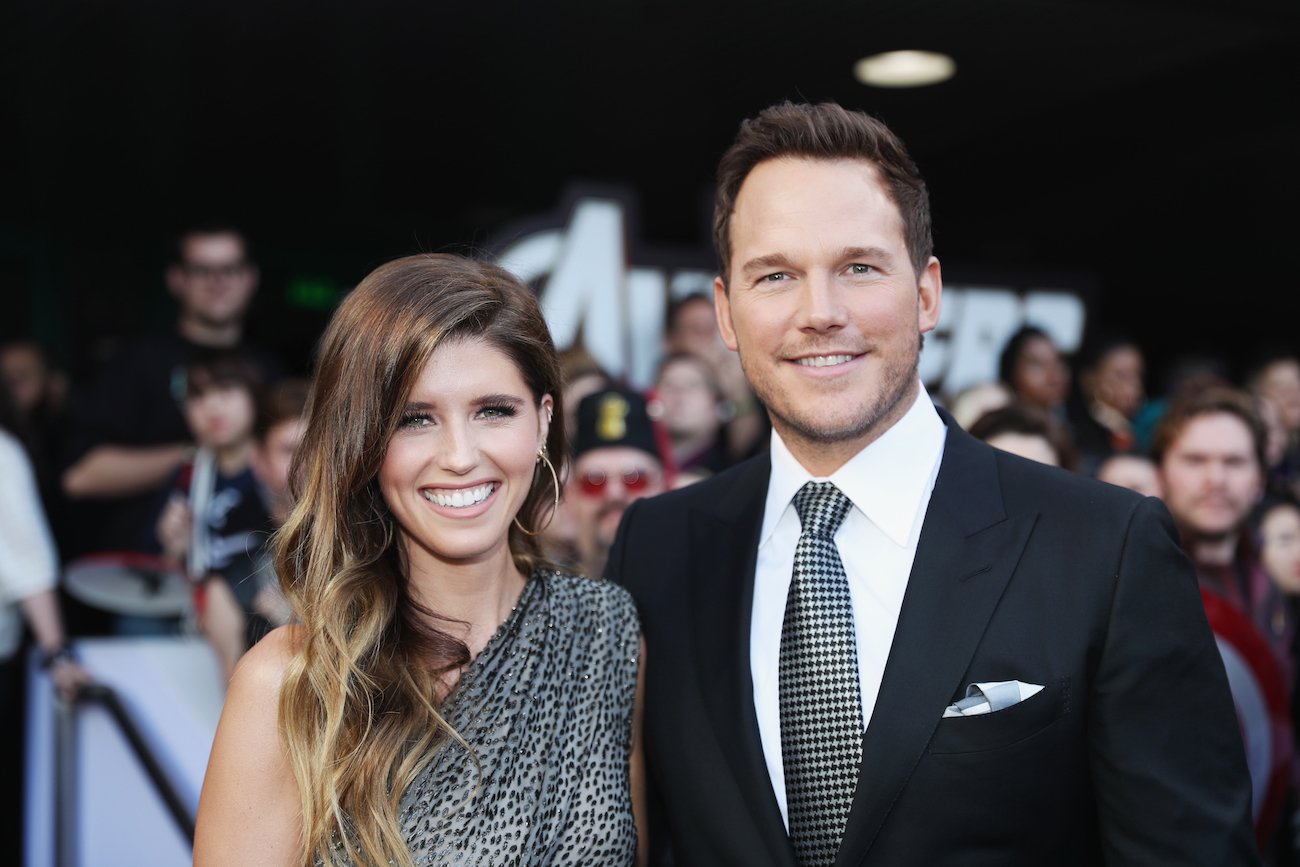 Schwarzenegger and Pratt are preparing to welcome the second Schwarzenegger-Pratt baby into the world in 2022. The couple has not publicly commented on this pregnancy yet, so the exact due date of baby no. 2 is unknown at this time. However, fans of the Schwarzenegger-Pratt clan can expect to hear of the newest baby's arrival in mid-to-late 2022.
With the impending arrival of baby number two, both Schwarzenegger and Pratt will have their hands full balancing their growing family and careers. Schwarzenegger is very active on social media, continually growing her audience and keeping her 1 million-plus Instagram followers updated on her life and latest projects. Pratt is quite busy as well, having a number of films in the works, including two Marvel Universe movies Thor: Love and Thunder and Guardians of the Galaxy Vol. 3.
Chris Pratt and Katherine Schwarzenegger have been together since 2018
While the couple will certainly have their hands full, they are no strangers to the struggles of balancing parenthood and their careers. Pratt has been a father for nearly a decade now. In 2012, he welcomed his son Jack Pratt into the world with his ex-wife Anna Faris. Pratt and Faris finalized their divorce in 2018, the same year Pratt and Schwarzenegger began their relationship. After just under a year of dating, the lovestruck couple tied the knot in June 2019. 
Pratt and Schwarzenegger's relationship moved very quickly, and the happy couple wasted no time starting their family together either. In August 2020, the couple welcomed their first child together, Lyla Maria Pratt. Along with their parents, both 9-year-old Jack and 1-year-old Lyla can look forward to a new sibling joining the Pratt family sometime in 2022.