When Led Zeppelin Made Its 1st Recording as an Explosive Backing Band
When you're talking about Led Zeppelin, most of the legends are true. That goes for everything from the band topping milestones set by The Beatles to the mud shark hotel-room incident to John Bonham griping about losing to Karen Carpenter in a "Best Drummer" poll.
And if you wondered whether Jimmy Page played really played at sessions for records by The Rolling Stones, The Who, The Kinks, David Bowie, and even The Beatles, those stories are all true as well. Page played on dozens of recordings as an ace session guitarist in the 1960s.
As most Zeppelin fans know, John Paul Jones also made extensive rounds as a session bassist and arranger in the pre-Zep days. And before the band recorded Led Zeppelin or even started playing live shows, Jones had an outstanding session contract to fulfill.
Rather than rounding up other musicians, "Jonesy" decided it made sense to bring his new band (then called The New Yardbirds) into the studio for the sessions. So Led Zep's first recording came as a backing band in August 1968.
Led Zeppelin played behind PJ Proby on the 'Three Week Hero' LP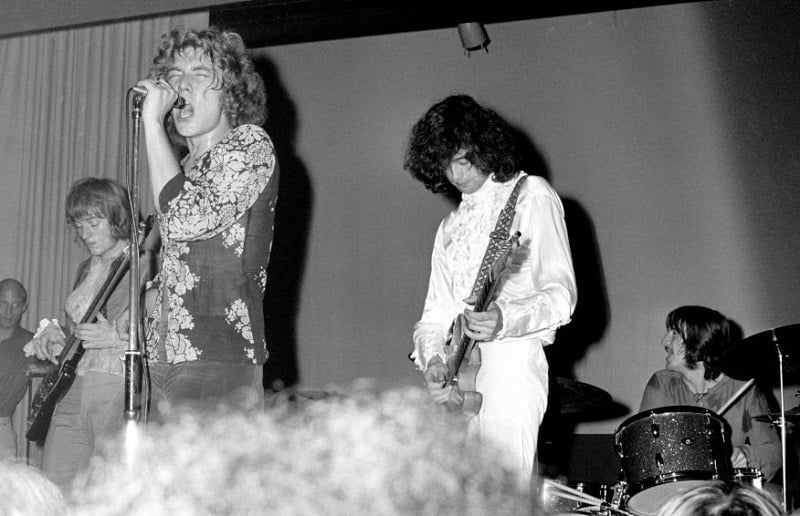 The contract Jones had was with P.J. Proby, a singer who was (is) something of a force of nature. In the 1950s, Proby started out in the music business at the age of 12 and later began working with Elvis Presley, for whom he wrote a song and made demo tapes.
After scoring a number of top-10 hits in the UK in the early '60s, Proby fell out of favor on the charts but continued releasing records. And in late '68 he had the sessions lined up with Jones and his New Yardbirds, whose name Page had salvaged after the dissolution of his former band.
As Proby told it in a 2012 interview with Finding Zoso, he met Jones, Page, and Bonham in the studio to make his record for EMI. (He didn't mention Robert Plant, who reportedly played harmonica on the dates.) And after recording tracks like "The Day Lorraine Came Down" with the Zep power trio behind him, the band still had studio time left over.
With that time, Proby suggested the band do some jamming, over which he'd write lyrics. So the last three tracks recorded that day were a document of proto-Zeppelin firing away in the studio. And they delivered as Zep fans would expect.
Proby knew Zeppelin was about to explode on the scene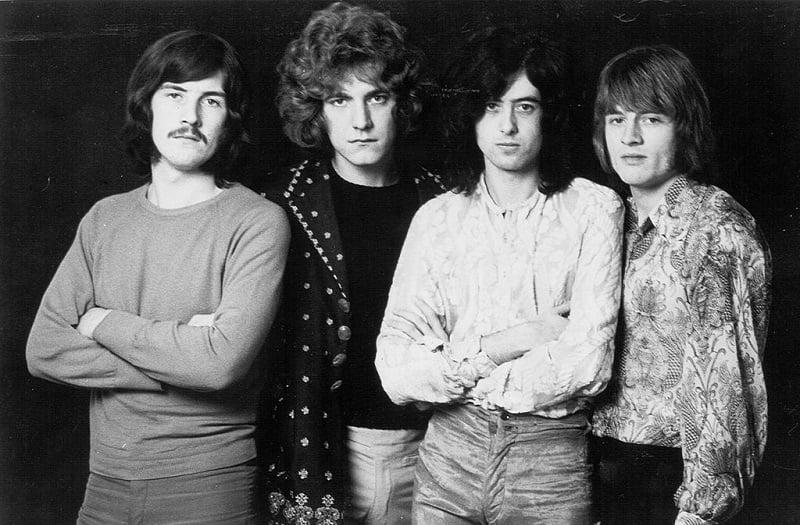 Looking back on the sessions decades later, Proby recalled how the soon-to-be Led Zeppelin did "a terrific job." Their performances impressed him enough to ask these New Yardbirds to back him on his upcoming tours. But with a tour of their own coming up, Page and his band had a scheduling conflict.
They agreed to join Proby when they'd got back to England from touring, but he knew that plan wouldn't work. "Look, from what I've heard and the way you boys played tonight […] I'm going to say goodbye right now, because I don't think I'm ever going to see you again," Proby recalled telling them.
[Editor's note: The following song contains explicit and racially insensitive lyrics.]
Proby knew that once audiences got a load of the Zeppelin, they'd never be anyone's backing band again. "You're going to go over there and go down so great, I don't think you're ever going to come home," he told them (via Finding Zoso).
If you listen to the band on fire on "Jim's Blues" (especially at 3:40), you can see why Proby thought Zeppelin would take flight in the U.S. Proby was right, of course. He never saw them again, and by the end of the following year everyone into rock music knew the name Led Zeppelin.
Also see: Why Jimmy Page Started Out Playing Bass in The Yardbirds