When Led Zeppelin's Robert Plant Buried Howard Stern on His Own Show
What could a band on the level of Led Zeppelin do when drummer John Bonham died? The three surviving members did what any group with integrity would do: They left it there. Within weeks of Bonham's death, the band officially packed it in for good.
Over the years, they continued shrugging off lucrative offers for a Zeppelin reunion tour. As singer Robert Plant embarked on his successful solo career, he began getting annoyed by the endless questions on that subject.
Several decades (and seven Grammy Awards) later, Plant was still fielding questions about when he and Zeppelin would reunite. His best response on record went to an Esquire reporter in 2015. "My suggestion to you is to make sure you wear the right clothes when they kill you," Plant said.
When Plant made his first appearance on Howard Stern's show in 2017, Howard didn't bombard the rock legend with questions about a reunion. However, he did seem to forget about Plant's long and fruitful solo career. Eventually, Plant turned his razor-sharp wit on Howard. It was fairly brutal.
After tiring of Stern, Plant asked, 'Where'd you find this guy?'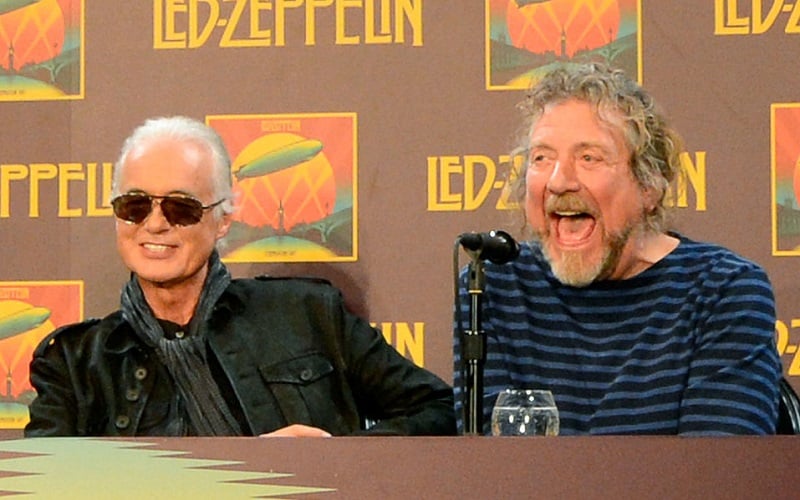 Plant's October '17 visit had Howard in high spirits. "I love this guy. I f*cking love Led Zeppelin," he said before speaking with Plant. "I've got to talk to him about so much." But Howard apparently didn't love him enough to respect his solo career.
After a heavy dose of Zeppelin questions, Plant basically told Howard it was time to move on. But Howard didn't stop. "Then I go back and back and back because I was hyperfocused on thinking that's what the audience wanted," Howard told the New York Times Magazine.
Soon enough, Plant took matters into his own hands, live and on the air. Following a question about why he didn't write his autobiography, Plant said because he was still alive. He added, "Where'd you find this guy?" He also spoke less than admiringly of Howard's talent.
"I thought maybe I can do something like this," Plant said. "I could be really absurd and ask those f*cking stupid questions to people. Do you always have people in and do this?" (Somehow, this part of the interview didn't make it into the round-up on Howard's site.)
Howard later admitted he 'blew it' with Plant.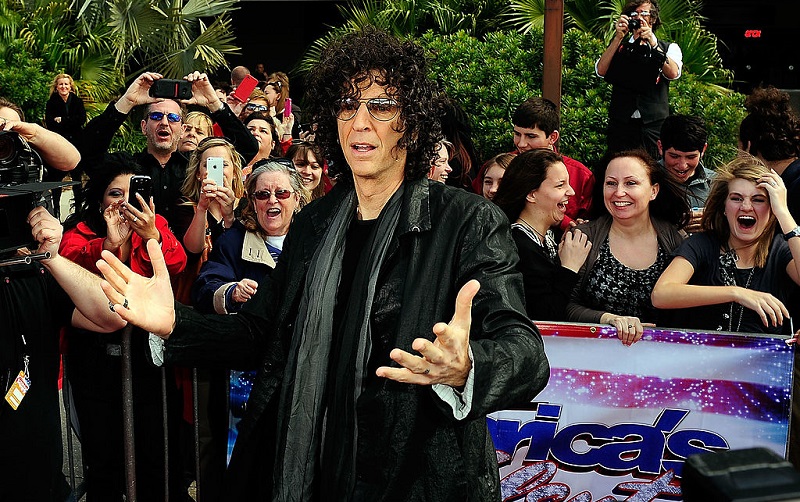 By the end of the interview, Plant didn't seem angry with Howard. But he appeared to walk away with the impression Stern was a clown. A question on what he felt about Led Zeppelin winning a Grammy Award in 2008 for Celebration Day (a reunion concert) might reveal why.
"Well, I've never had any other ones, actually," Plant said. "300 million albums later I think we got one Grammy." Considering Plant won five Grammys in 2008 alone, that was likely an inside joke. Why would a guy who's won seven in the past few years care about that?
Howard realized he botched the Plant interview. He told the Times he "took the wrong approach" and "in some ways blew it with him." Even though it ended up among Howard's biggest feuds with musicians on Ultimate Classic Rock, it probably wasn't a deal-breaker.
"I've got another record coming out in three years," Plant said after Howard thanked him effusively for coming. "I'll be back." If Howard goes off the reservation again, he knows what to expect from Plant.
Check out The Cheat Sheet on Facebook!