When Neil Young Mocked Michael Jackson and Eric Clapton for Selling Their Music for TV Ads
After he saw Michael Jackson and Eric Clapton using their music to sell products on TV, Neil Young offered up a stinging response in song.
With the news that Neil Young sold 50% of his music interests to Hipgnosis in 2021, it's time to believe what David Crosby and others have been saying for months. That is, that recording artists must turn to other ways of generating income since touring (i.e., gatherings) became impossible in March 2020.
While that won't fully explain the rash of sales by titans such as Bob Dylan and Young (neither of whom wants for riches), it's clearly played some factor in these sales. After all, Young once made a record that openly sellout activity of David Bowie and Eric Clapton (among others) in no uncertain terms.
In "This Note's For You" (1988), Young struck straight at the heart of '80s commercialism. It was a time when Clapton was marketing Michelob beer with "After Midnight." Around that same time, Bowie was pitching Pepsi with a reworked version of "Modern Love" featuring Tina Turner.
Young made it clear what to expect from his corner of the music world. "Ain't singin' for Pepsi," he sang. "Ain't singin' for Miller." And in the video for "This Note's For You," he took shots at Clapton, Michael Jackson, and many others. Young struck enough of a chord that MTV banned his video.
Neil Young took aim at Eric Clapton and Michael Jackson in his banned video for 'This Note's For You'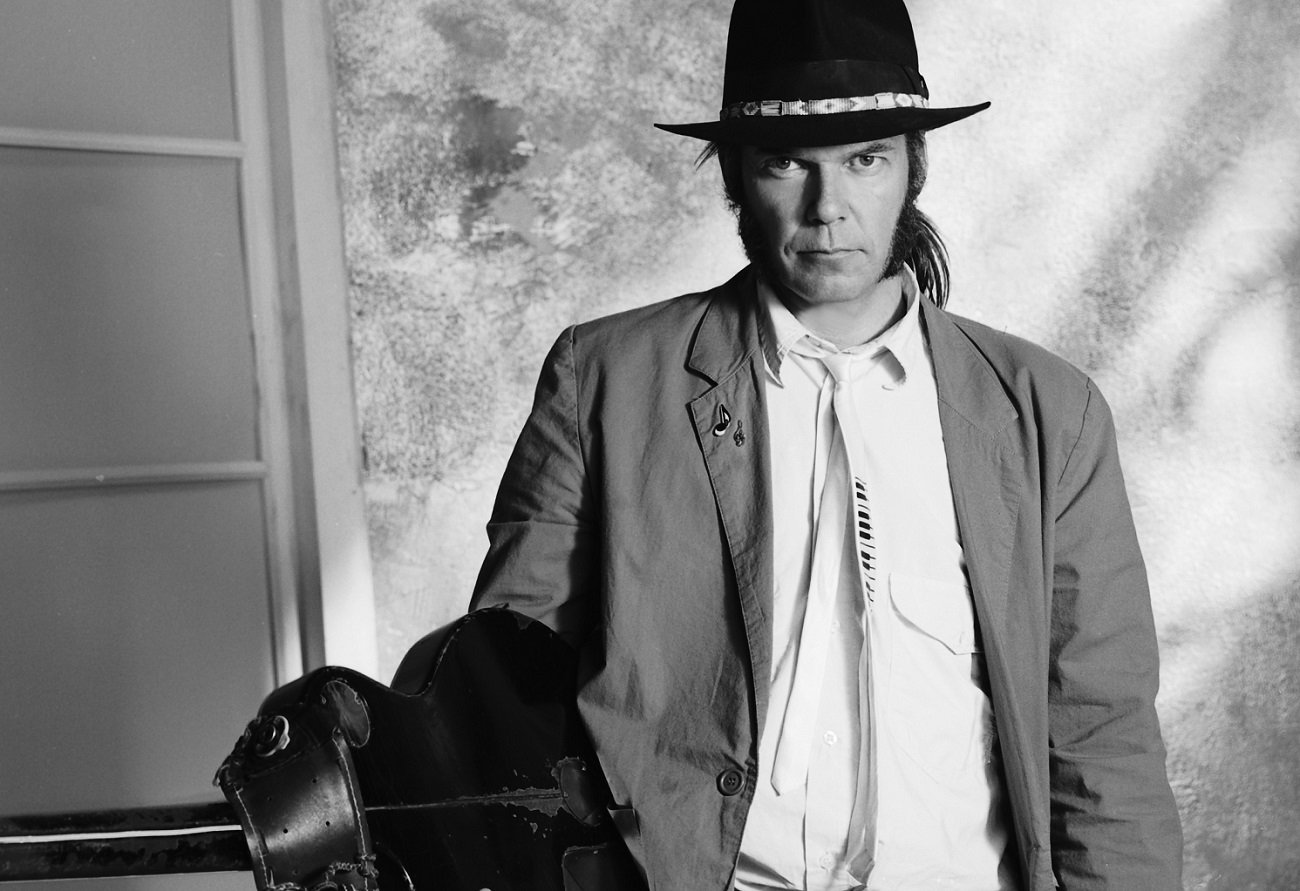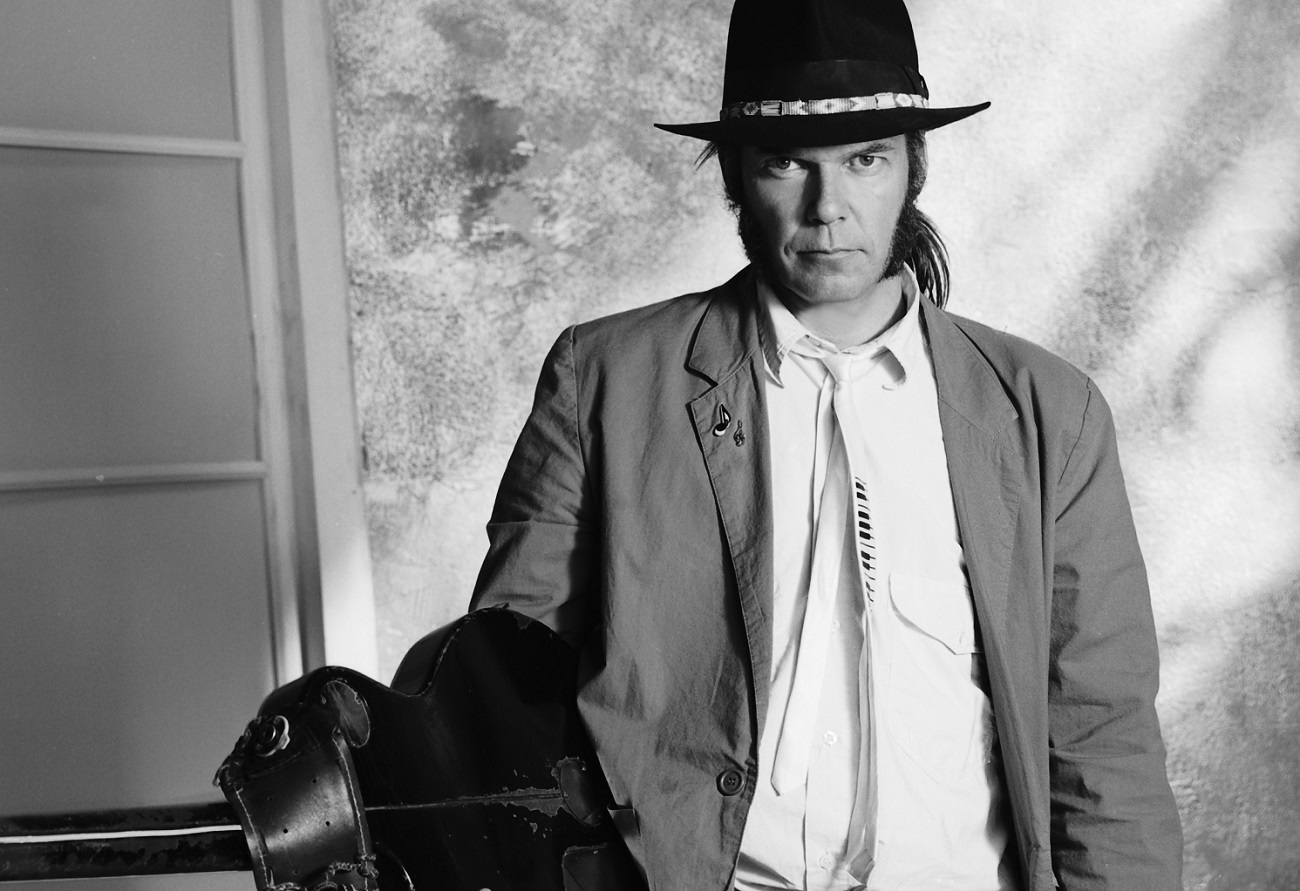 In the video for "This Note's For You," you see how Young had a multimedia experiment in mind. It kicks off almost exactly like Clapton's cheesy '87 Michelob ad. But instead of Clapton walking to an after-hours club to jam (with neon Michelob signs everywhere), we see Young on the march.
Young brings in all the stuff you'd expect from an over-the-top '80s marketing campaign (and got in the Clapton ad). You see neon lights going out; attractive women sitting at a smoky bar; and Young walking the city streets with awful saxophone music on the soundtrack.
Then you hear amplifier feedback: It's Young's turn to rock. After dispensing with Clapton, the "This Note's For You" video skewers Whitney Houston and Jackson. At one point, the video references the episode in which Jackson's hair caught on fire during a film shoot.
Young also included a parody of a Calvin Klein perfume (Obsession) commercial. And he made sure to trot out old Spuds McKenzie, the dog at the center of '80s Budweiser campaigns. (Young's song title plays off the "This Bud's for you" tagline.)
Young called MTV executives 'spineless twerps' after the network refused to air the video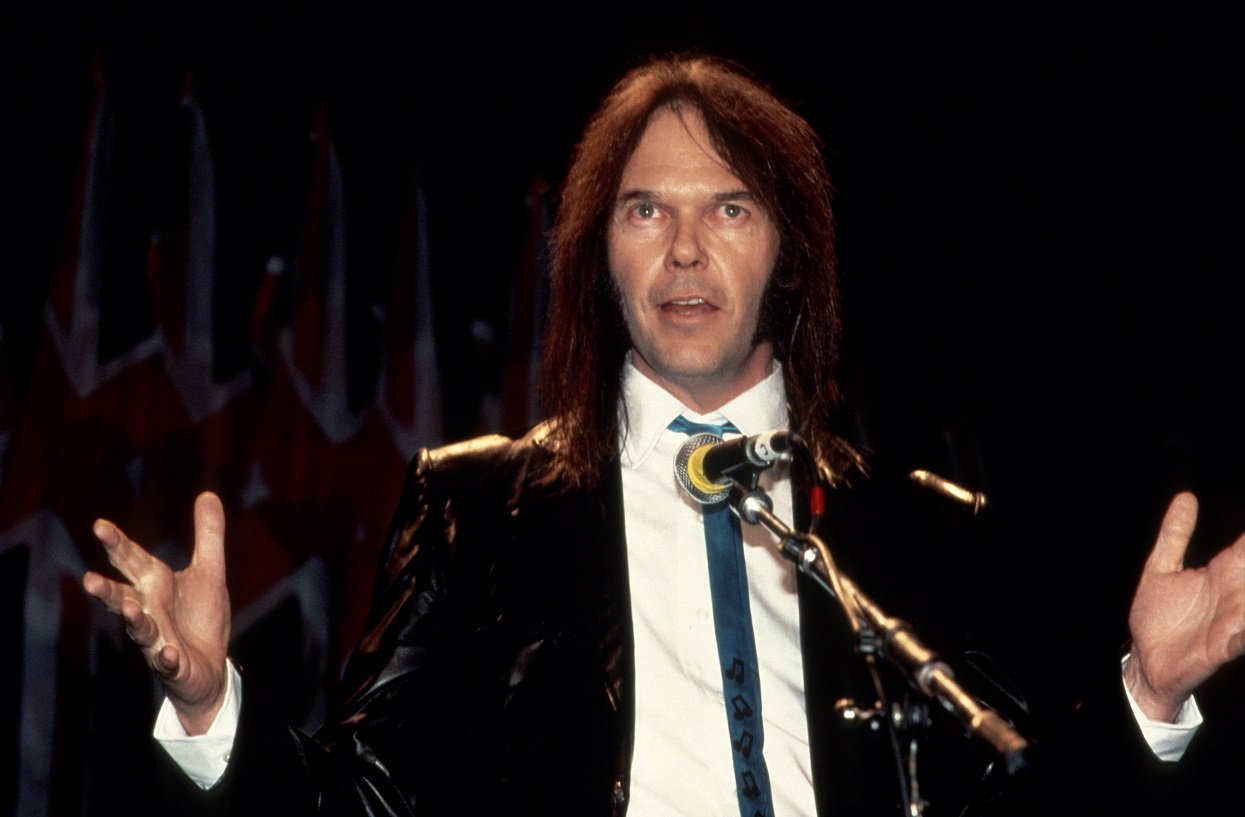 All in all, Young had himself a dynamite video for "This Note's For You." The thing is, MTV audiences didn't get to see it in 1987. Claiming concerns about "trademark infringement charges," MTV refused to air it, Rolling Stone reported in a 2016 lookback article.
Even after Young's record label said it would indemnify MTV against lawsuits, MTV still didn't put the video into its rotation. Young's manager Elliot Roberts pointed out that MTV wasn't worried about the artists' representatives; the real issue was its corporate sponsors.
Young put it in much plainer language in an open letter dated July '88. "MTV, you spineless twerps," he wrote. "You refuse to play 'This Note's for You' because you're afraid to offend your sponsors. What does the 'M' in MTV stand for: music or money? Long live rock and roll."