When 'Nowhere Man' Snapped The Beatles' Record Run of 6 Consecutive No. 1 Hits
When Billboard posts its list of all-time top artists (i.e., the most commercially successful), The Beatles always land at No. 1. And you don't have to dig too deep so see how the Fab Four always take the top spot.
During their seven-year run of releasing records in America, 20 singles and nearly every album with their name on it topped the Billboard pop charts. So between airplay and record sales there's never been a force in music to match The Beatles.
In the early part of that run (call it Beatlemania if you like), the Fab Four was especially productive and commercially dominant. When the group racked up six No. 1 singles in 1964, they set a record no one has ever matched.
And when they held the top five places on the Hot 100 simultaneously (in April '64), The Beatles posted another impossible Billboard feat. But more followed, including a run of consecutive singles hitting No. 1, starting in December '64. That streaked continued until the release of "Nowhere Man."
'Nowhere Run' snapped a No. 1 streak that lasted over 1 year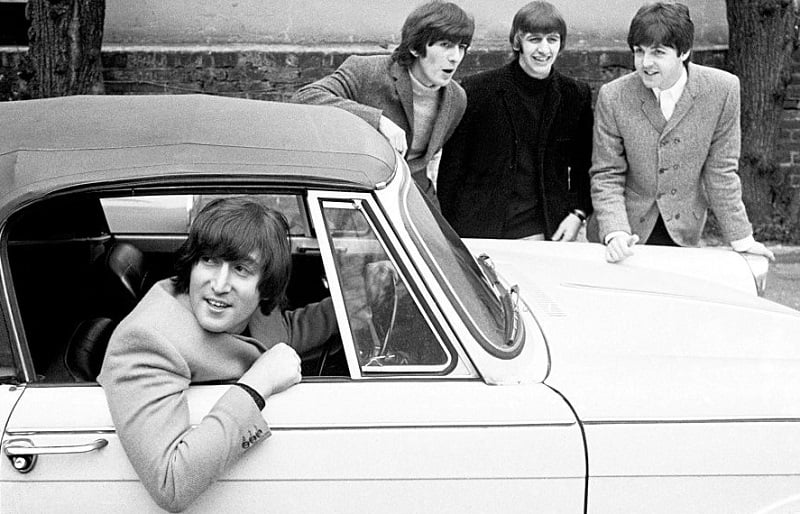 While The Beatles had smash hits with just about every single they released, they didn't always top the charts. "And I Love Her," for example, peaked at No. 12 after its July '64 release. "Matchbox," a Ringo Starr vehicle released that August, didn't pass No. 17 at its October Hot 100 chart peak.
But from there the Fab Four went on an unprecedented run of No. 1 hits. The first, "I Feel Fine," went out in November and peaked right at Christmastime. "Eight Days a Week" did its duty in March '65. "Ticket to Ride," another track mostly written by John Lennon, hit the airwaves in April and touched No. 1 in May.
In the summer, the hits kept coming. "Help!," another sparkling Lennon composition, hit record stores in July and went to No. 1 not long after. "Yesterday," the Paul McCartney blockbuster, landed in September and surged to the top as well.
"We Can Work It Out," also by Paul, made it six straight when it topped the Hot 100 chart in January 1966. This spectacular run finally ended when "Nowhere Man" hit its top position (No. 3) in March '66. From beginning to end, the streak of chart-topping singles lasted well over a calendar year.
The Beatles gave fans something different with 'Nowhere Man'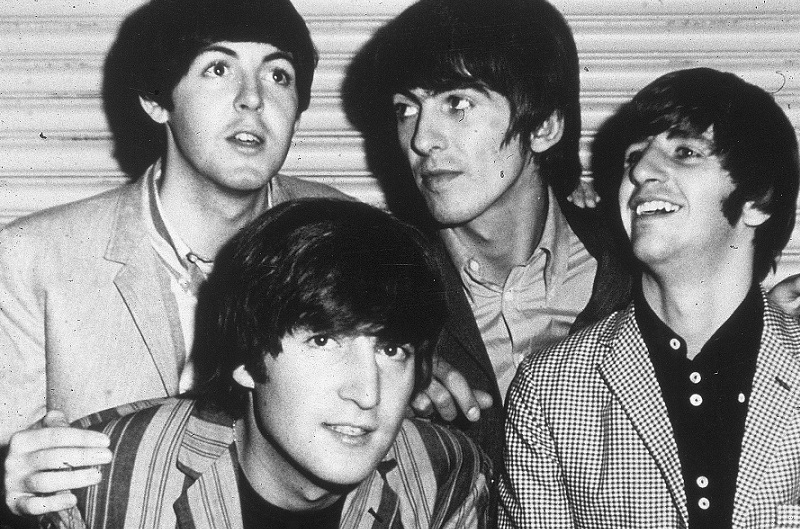 If you look at the subject matter of those Beatles songs on that No. 1 run, you see the change in the Lennon-McCartney songwriting. In the beginning, it was "I'm in love with her and I feel fine." So that had the group still in its lovey-dovey, mop-top era.
The same went for "Eight Days a Week" and "Yesterday," though the compositions were getting stronger. With tracks like "We Can Work It Out" ("Life is very short") and "Help!" ("I feel so insecure"), John and Paul were bringing darker subject matter into their lyrics
With "Nowhere Man," fans got a track you might expect more from Bob Dylan than The Beatles. Who is this man who "doesn't have a point of view" and "knows not where he's going to"? When John wondered if he wasn't "a bit like you and me," no one could deny the group was into something new.
You couldn't chalk all the changes up to marijuana and other drugs. (They were part of it, of course.) The Beatles had many more No. hits in them; they just didn't come every time they released a single. And this particular Billboard record fell in 1988 when Whitney Houston scored her seventh straight No. 1 hit.
Also see: John Lennon and Paul McCartney Had Very Different Memories of Writing 'Ticket to Ride'