When Paul McCartney and Jimi Hendrix Appeared on the Same Album by Paul's Brother
Paul McCartney and Jimi Hendrix had become good friends by '67. And they both appeared on an album Paul produced for his brother.
Jimi Hendrix and The Beatles got to know each other from the start of Hendrix's solo career. During Hendrix's first months in London, John Lennon and Paul McCartney began turning up backstage at the small clubs where Hendrix's Experience started playing in late '66.
In Hendrix: Setting the Record Straight (1992), Hendrix manager Chas Chandler spoke about that welcome support for the band. "We got a tremendous amount of help from people like Mick Jagger, Paul, McCartney, and John Lennon," Chandler said. "They would rave about Hendrix."
Indeed, the Beatles connection directly led to Hendrix's appearance at Monterey Pop, which represented his big break in America. McCartney personally recommended Hendrix to festival organizers, and they took the Beatle's word when they booked the Experience.
The friendship grew tighter in May '67, when McCartney hosted a party for Hendrix following an Experience performance at the Saville Theatre. And when McCartney produced his brother Mike McGear's record in June, Hendrix played guitar on a few tracks.
Paul McCartney produced brother Mike McGear's album that featured Jimi Hendrix on 2 tracks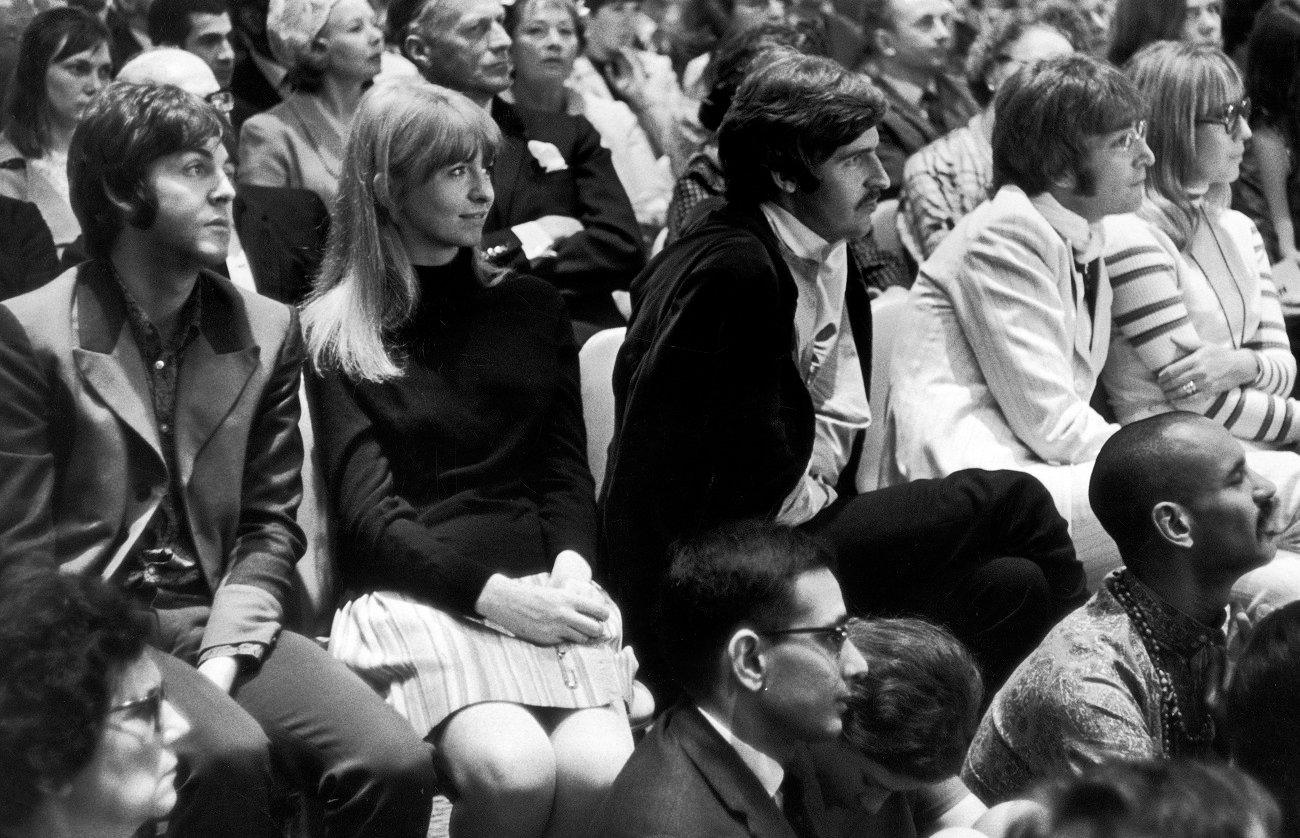 Hendrix's May '67 performance at the Saville (owned by Beatles manager Brian Epstein) has become legendary for a few reasons. Along with McCartney, George Harrison was also in attendance at a show that occurred three days after the release of Sgt. Pepper's Lonely Hearts Club Band.
At the concert, Hendrix performed a cover of the title track, which he'd incredibly worked up with the Experience in the previous day or two. McCartney once said he considered that tribute by Hendrix among the great compliments of his career.
The following month, when McCartney produced his brother Mike McGear's album, Hendrix and Paul got together again. This time, Hendrix was guesting on guitar (and, reportedly, sitar). In Hendrix: Setting the Record Straight, John McDermott identified two tracks that featured Hendrix: "So Much" and "Ex-Art Student."
Both appeared on the LP titled McGough & McGear, though Hendrix's recording contract wouldn't have allowed him to appear in the credits on the record. And if reports about Paul contributing backing vocals on "Ex-Art Student" are true, it would be a track featuring the Beatles legend and Hendrix together.
Graham Nash and ex-Yardbirds bassist Paul Samwell-Smith also played on 'McGough & McGear'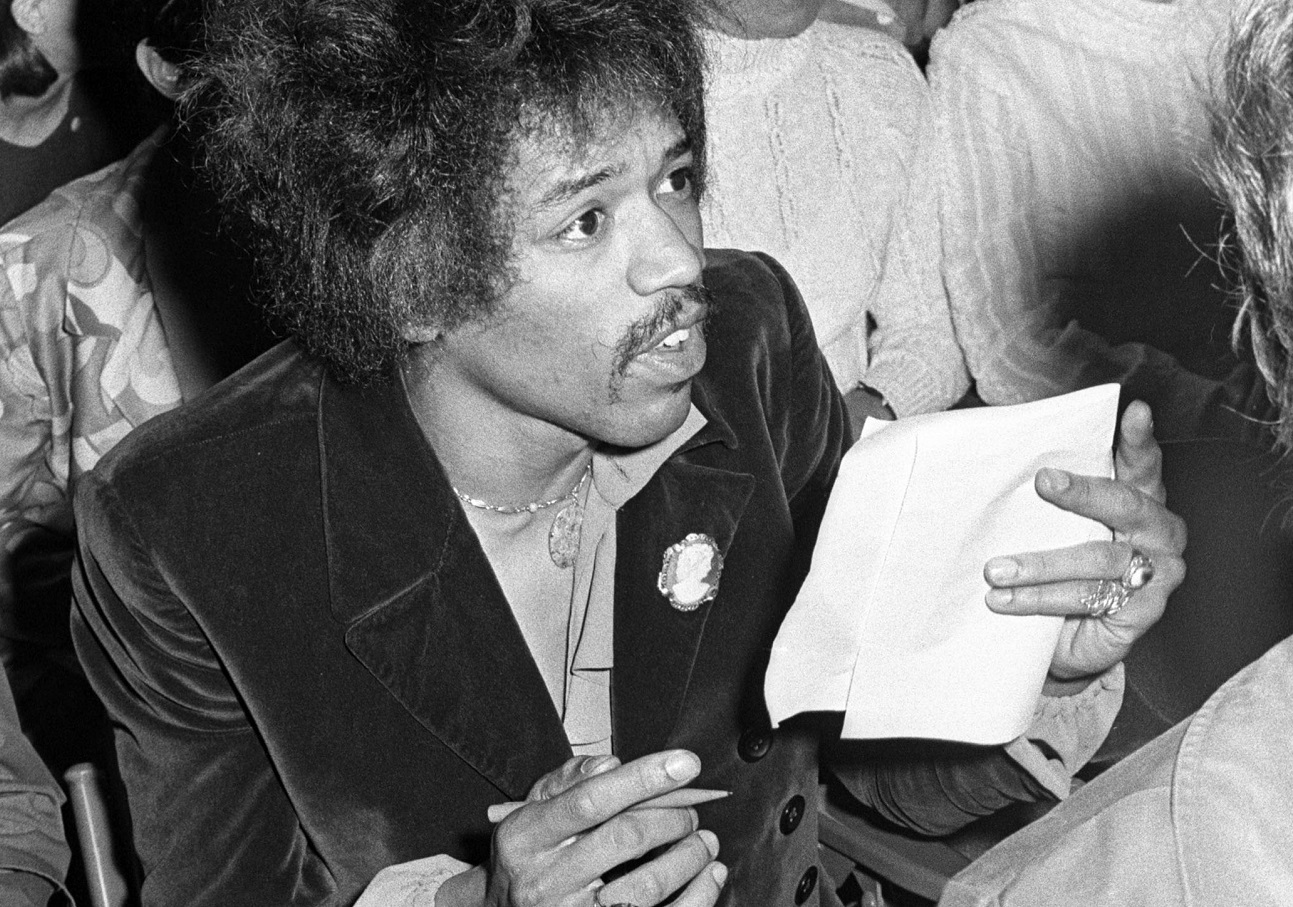 If Hendrix and McCartney's participation isn't enough rock royalty for one album, the McGough & McGear LP also featured Graham Nash, John Mayall, and Paul Samwell-Smith, who previously played bass for The Yardbirds in the Eric Clapton and late Jeff Beck eras.
However, if you see an original McGough & McGear LP for sale and experience sticker shock, it's a safe bet that it's a result of Hendrix ad McCartney's participation above all. (Jane Asher, McCartney's girlfriend at the time, also contributed backing vocals on the record.)
McGough & McGear didn't hit with the record-buying public at the time, though. The pair had scored hits in previous years as members of The Scaffold, but McGough & McGear's brand of psychedelia mixed with comedy didn't land with McCartney's production.