When Pete Townshend Said The Beatles Sounded 'Lousy'
Ask The Who's Pete Townshend a question and you'll get an answer. Sometimes, that answer will be franker and, well, harsher than you expected. That was certainly the case in his November 2019 Rolling Stone interview.
When asked if he felt nostalgia for the old days Keith Moon and John Entwistle were with him in The Who, Townshend had a whopper of a reply. "It's not going to make Who fans very happy, but thank God they're gone," he said. (Townshend later apologized to those he may have hurt.)
But no one could chalk that up to Townshend's age and perceived crankiness. He's been candid — at times, brutally so — from the start. In The Kids Are Alright (1979), you'll find a much younger Townshend describing his own act as "musical sensationalism."
In that documentary, you get a peek at another 1966 clip when Townshend spoke about a lack of quality in The Who's music. And he said there wasn't much in the quality in pop music as a whole — Beatles included.
Townshend thought a Fab 4 backing track sounded 'flipping lousy'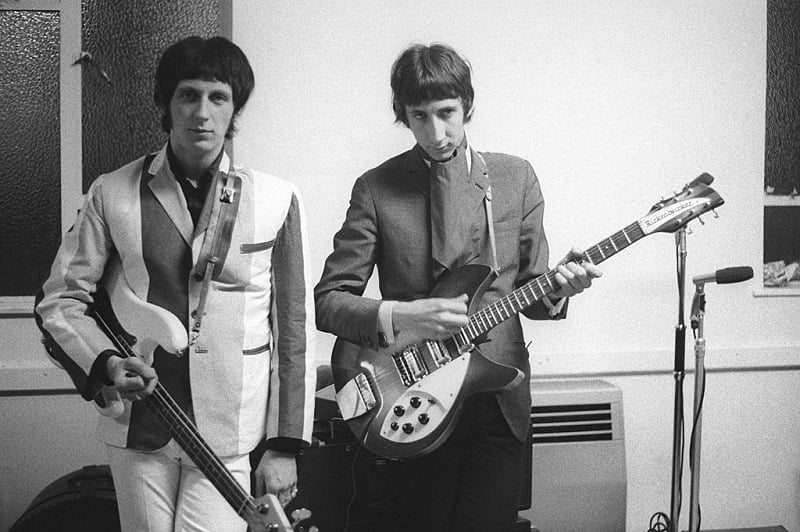 If you like discussions of music as commodity (versus art) and so on, Townshend is the man to hear speak. His interviews can often be as entertaining as his performances. Speaking to a phalanx of interviewers in '66, Townshend dove into the fray after the idea of "musical quality" came up.
"What has got quality in the pop business?" he replied. "What's got quality in anything? It's just a matter of standards … in the pop business, we're lucky in that there are no standards." Then someone brought up the Fab Four.
"But wouldn't you say The Beatles and people like that have a certain musical quality" she asked.
"Ooh, that's a tough question," Townshend replied. "Actually, this afternoon, John [Entwistle] and I were listening to a stereo LP of The Beatles — in which the voices come out of the one side and the backing track comes out of the other."
That preceded one of his hardest-hitting quotes about another band. "When you actually hear the backing tracks of The Beatles without their voices, they're flippin' lousy," Townshend said.
Townshend's comments would have applied to the band through 'Rubber Soul'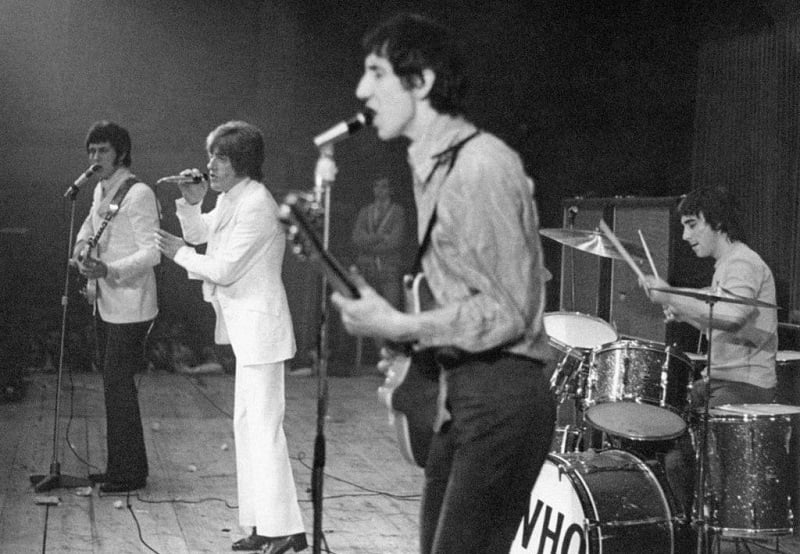 While Townshend might (again) offend some music fans, let's keep what he said in perspective. No one in The Beatles claimed to be a virtuoso musician. The Fab Four's brilliant songwriting and stirring vocal performances were their strongest suit as a band in '66.
So Townshend separating the instrumental track from the vocals might have struck him as less than exceptional. And, given the date of the interview, his comments only applied to the band's work through the Rubber Soul era.
As Beatles fans may know, that album featured George Harrison's first recording of him playing a sitar. And when it came time for a keyboard solo on "In My Life," none of The Beatles took it. Producer George Martin did instead.
Then, on the next Beatles record, Paul McCartney ended up playing the guitar solo on "Taxman" because George couldn't get it down quickly enough. Finally, there are those cases of the Fab Four criticizing one another's playing — and John Lennon's so-called "atrocious bass playing."
There was only one Beatles, of course. And, on the other hand, no rocker ever gave an interview like Pete Townshend. (Lennon was a close second in our book.)
Also see: Pete Townshend Wonders Why He Keeps Saying Crazy Things Out Loud