When Ringo Starr's Breakout Single Got a Little Help From an Old Beatle Friend
In early 1970, with The Beatles on the verge of breaking up, Ringo Starr paid a visit to Paul McCartney's house with a request from his three bandmates at Apple headquarters. Would Paul delay the release of his debut solo record until after the arrival of the Let It Be album and film?
In brief, Paul's reply to Ringo was, "No." But it didn't stop there. In addition to his flat rejection of Ringo's request, Paul threw Ringo off of his property and threatened to "finish" him. Needless to say, Ringo and Paul wouldn't be having tea and cutting records together anytime soon.
However, Ringo did maintain solid relationships with John Lennon and George Harrison. On John's heavyweight 1970 solo debut, you'll find Ringo in the drummer's seat. That same year, you found Ringo playing on tracks for George's triple-disc blockbuster, All Things Must Pass.
When it came time for Ringo to test the waters with his own solo work, George was more than ready to help. And the song he produced and helped Ringo write in 1970 became a breakout hit for the former Beatles drummer the following year.
George Harrison produced and co-wrote Ringo's 'It Don't Come Easy'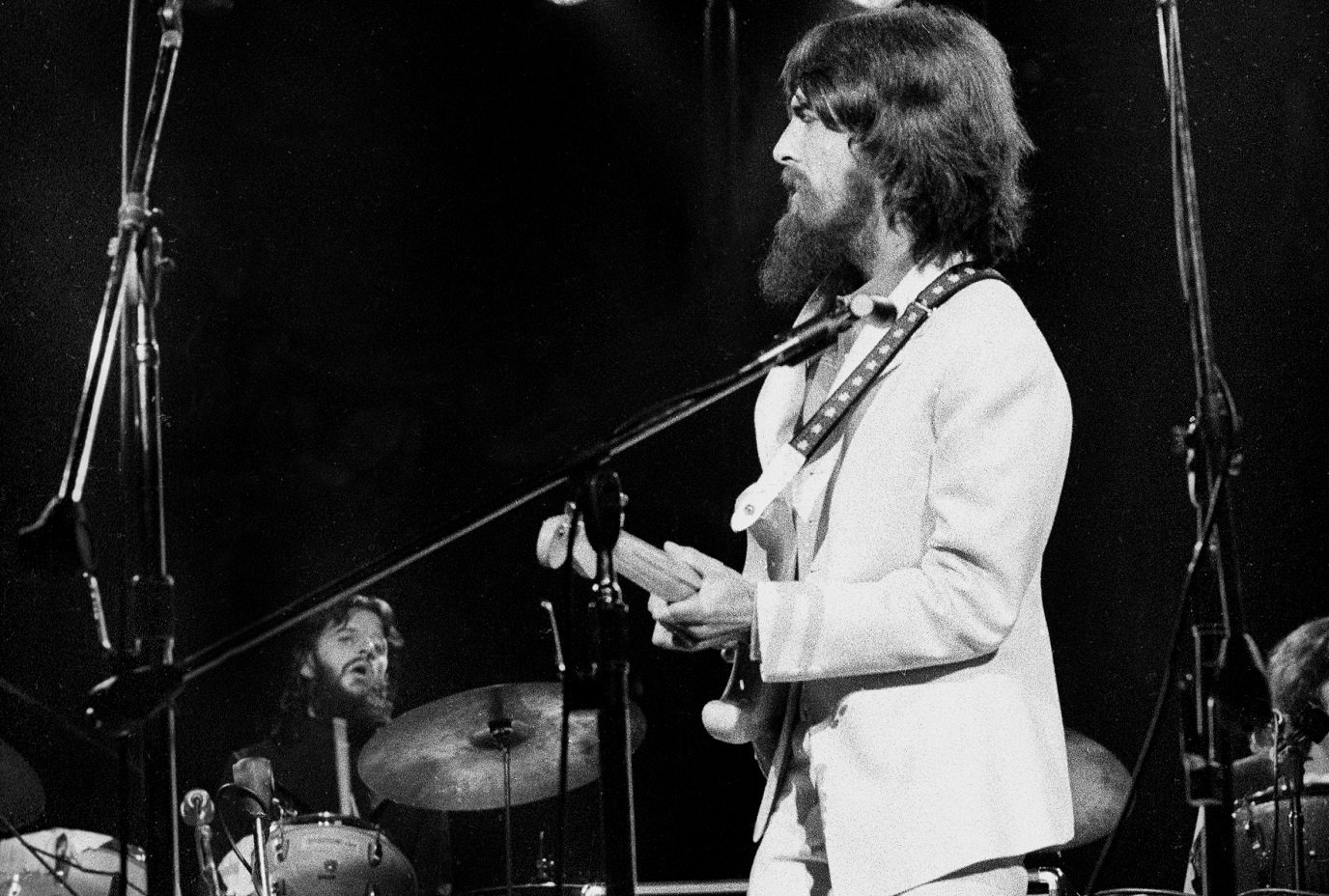 In March '70, music fans got their first taste of Ringo's solo work on Sentimental Journey, an album of pop standards that sold fairly well. Later that year, audiences heard his first post-Beatles work with the Nashville-recorded "Beaucoup of Blues" single (and album of the same name).
That release didn't light the charts on fire. (The album peaked at No. 65 on the Billboard 200 in late '70.) But Ringo easily bested that effort with his next single, "It Don't Come Easy." Featuring George Harrison as producer and uncredited co-writer, the track got Ringo's solo career going.
Thought the single didn't hit the airwaves until April '71, recording started during the Sentimental Journey sessions the previous year. That's when George helped Ringo write and arrange the track. From the opening notes, it sounds like a track that could have appeared on All Things Must Pass.
The identity of the guitar player (George) needed no investigation, and old friend Klaus Voormann played bass with Stephen Stills contributing a piano part. It had the makings of a hit after the first 30 seconds, and George's guitar solo pushed it over the top.
'It Don't Come Easy' hit No. 4 on both sides of the Atlantic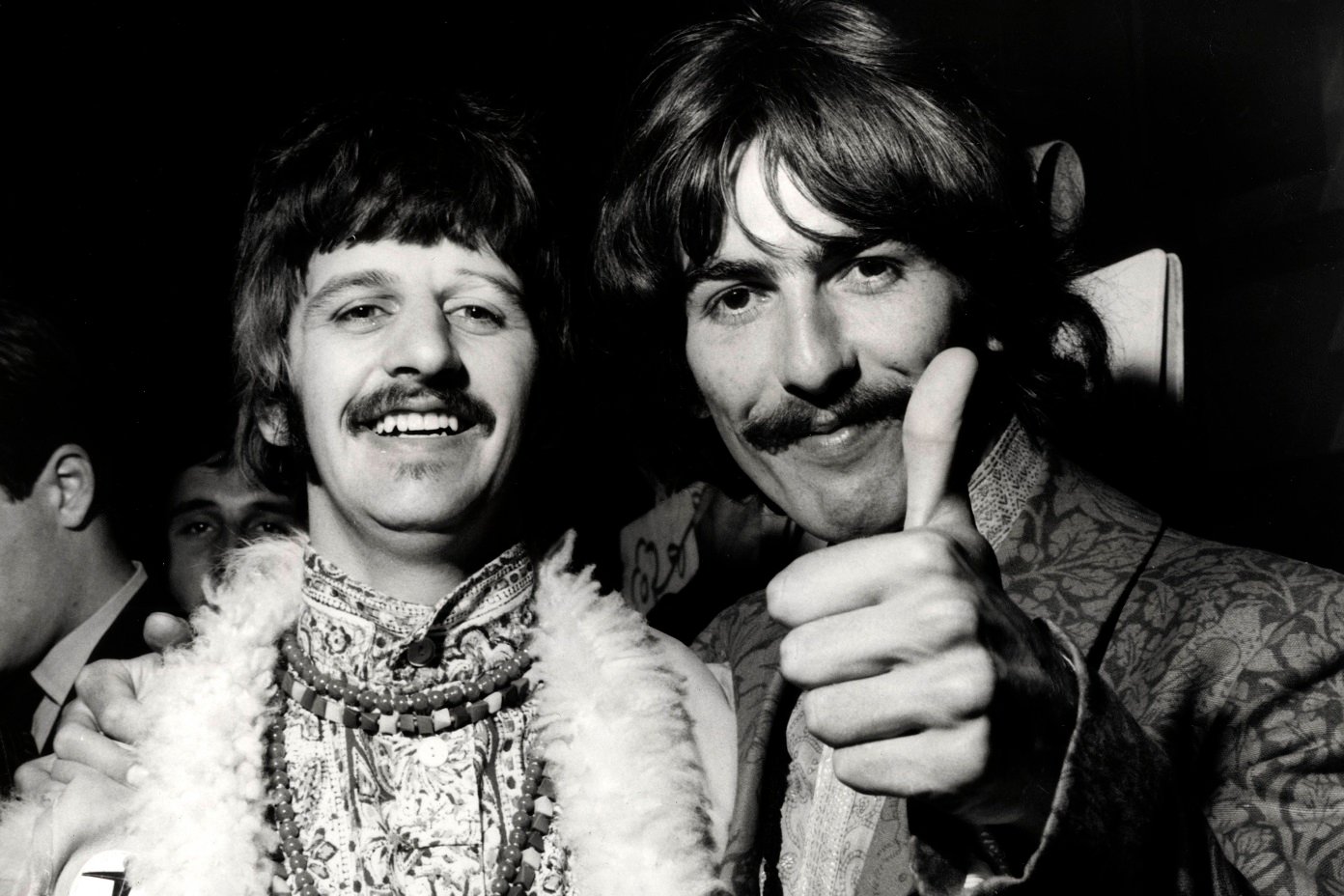 It's hard to listen to "It Don't Come Easy" and downplay the influence of George Harrison. His stamp is on every aspect of the track, but he made sure to bring out the best in Ringo as well. Music fans around the world agreed, and Ringo scored his biggest hit to date.
"It Don't Come Easy" hit No. 1 in Canada and peaked at No. 4 in both the U.S. and U.K. Meanwhile, it had the same sort of success across Europe, Africa, and Australia. In short, Ringo arrived as a solo artist with this track. And he kept the momentum going with "Back Off Boogaloo" (also co-written with George) the following year.
So why didn't George take a songwriting credit? One convincing theory argues that George wanted to give his pal's solo career a boost, so he in effect donated it to him. In the late '90s, a few years before George's death, Ringo introduced a performance of "It Don't Come Easy" by revealing he'd indeed written it with his old Beatle pal.