When Should 'Curb Your Enthusiasm' End? J.B. Smoove's Advice to Larry David
Curb Your Enthusiasm's Season 10 was a success with fans of Larry David's long-running dry comedy. And fans will be thrilled to hear that Curb has been renewed for Season 11. But how much more does David have in him? According to J.B. Smoove, the comedy king has plenty of energy to work with. However, Leon's actor did reveal that when he and David first set out to work together on the show, he gave David some advice on when to end a series.
How close are Leon and Larry David?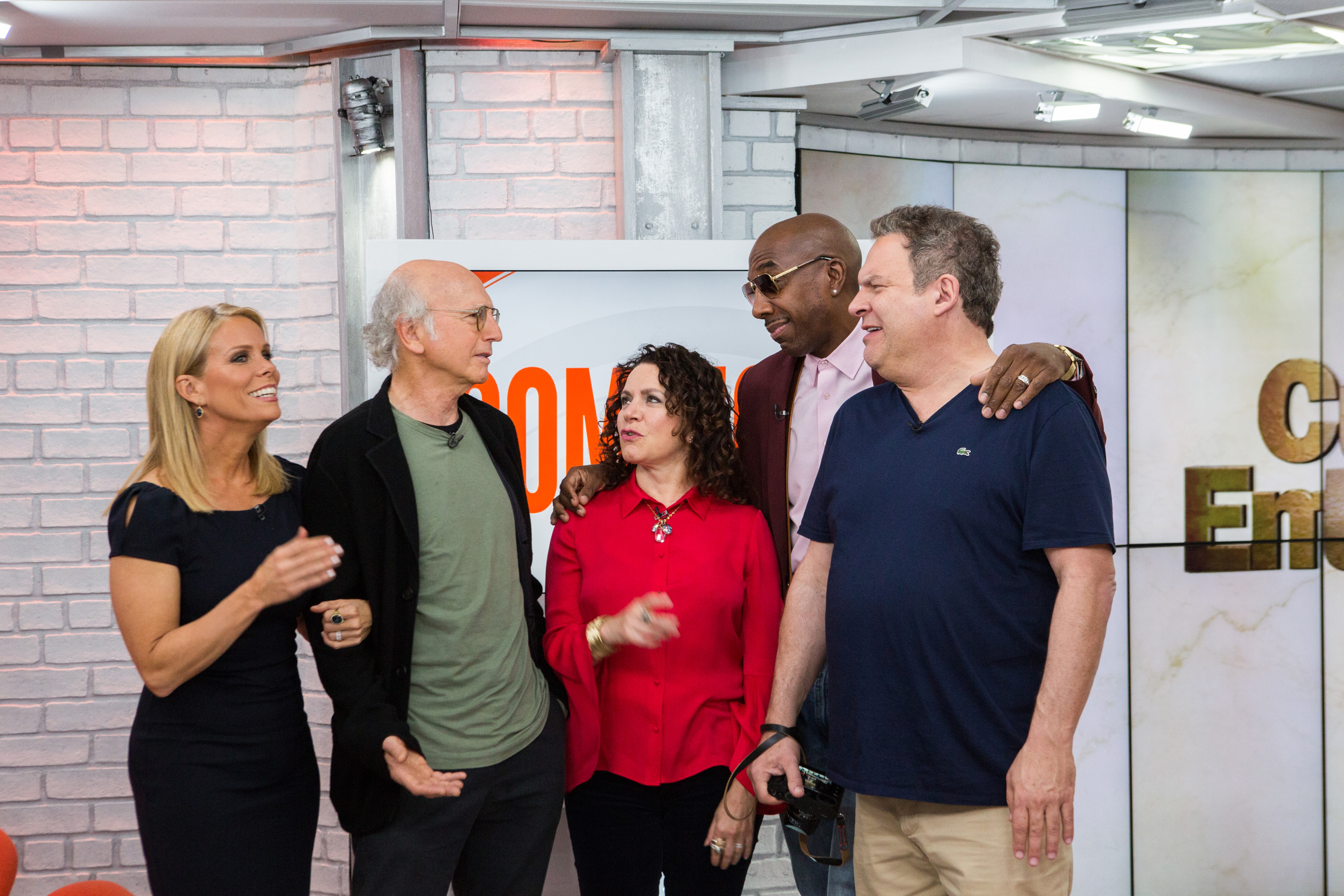 RELATED: 'Seinfeld' Almost Never Aired, Partially Because of Larry David

Curb Your Enthusiasm's Larry David seems to be stuck with Leon, no matter what. Not that he dislikes it. In fact, as the series has progressed, J.B. Smoove's character and Larry David have evolved into platonic life partners, in a way. 
And according to J.B. Smoove, Leon will always have Larry David's back. During an interview with Awards Daily, Smoove revealed, "See, Leon has your back if you got his back. He will stick by you through thick and thin, to make sure you're comfortable, you're good." 
Smoove joked, "He'd have ladies over to make sure you're taken care of, massages. If you have a foot fetish, he'll make sure your feet are taken care of. All of the things you look for in a friend like that. Leon would definitely have your back."
Of Leon as a person, Smoove added, "I think Leon is one of those dudes who thinks people are people and you're too grown to change. He just kind of floats through life and takes one day at a time, takes one person at a time, and takes one scenario at a time. He's a one thing at a time kind of guy. I don't think anything worries him. He can think his way out of anything. I think if the world ended right now, Leon would be one of the last people left, hiding under a baby pool. He'll come out and go, 'Whoah, that was close.'"
Larry David 'ruined' J.B. Smoove's life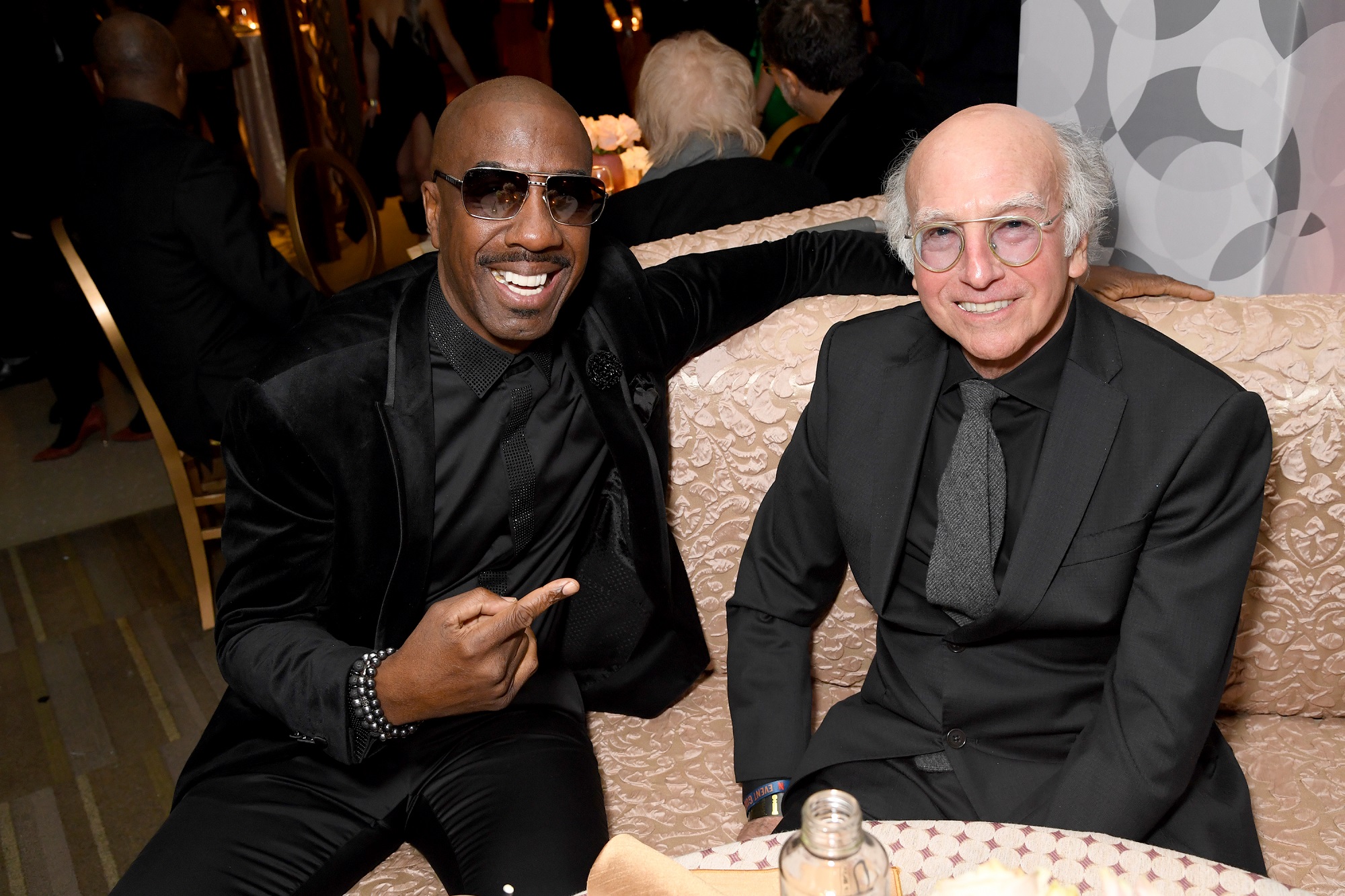 While it's clear that J.B. Smoove loves working with Larry David, and that the two are friends, Smoove has joked that David basically ruined his life. It seems that working on Curb Your Enthusiasm has a permanent effect on one's outlook. 
During a chat with Philly Voice, Smoove said "It's almost like you can't help it, but you almost become Larry, in some sense. You see exactly what he sees. Everything becomes a 'Curb' moment."
Smoove once went out to eat with his wife, and when the waitress came with the water to fill their glasses, he noticed the waitress kept her thumb over the opening of the bottle.
Smoove revealed, "I'm sitting there looking at her, looking at the bottle. My wife kicks me under the table and I think, 'Wow, we've become Larry David. We notice every little nuance in life now.'"
J.B. Smoove's advice on when to end 'Curb Your Enthusiasm'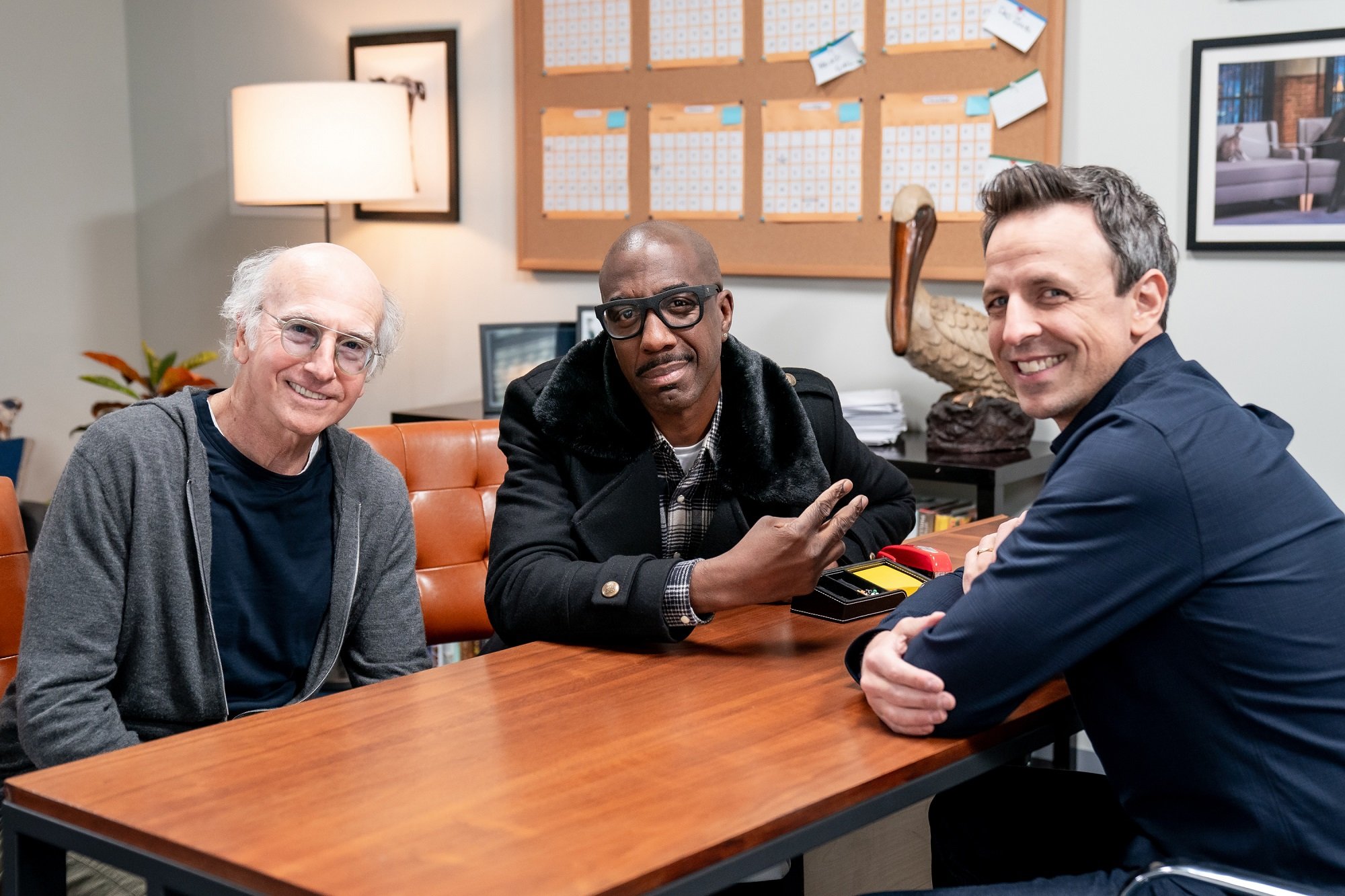 During his discussion with Awards Daily, J.B. Smoove revealed that he had previously chatted with Larry David about when to end Curb Your Enthusiasm. 
The comedian revealed, "When I first met Larry, I told Larry to figure out when and how long he's gonna go. He told me he wasn't sure how long, because he was getting old and he didn't know how long he would be doing the show. I told him pick an end number and that's your last season. Pick out what number is your favorite number, and that's how you determine. I told him you also want to make sure your box set looks good on the shelf. So pick a number that looks good in a box set. Otherwise, it's a mess, you can't carry it cause it's too many or too little."
He continued, "He said, 'Eh, I don't know. I don't know how long I'm gonna be doing this show.' I think he's been having so much fun the past few years, he's invigorated and he just wants to keep going. I told Larry make sure you have one sex scene every season, and you're good! That's all you gotta do, Larry. That'll keep you going a little while longer."