When the 21-Year-Old Jimmy Page Recorded With a Teenage David Bowie
In 1965, there was no Led Zeppelin. And there wasn't a David Bowie yet, either. At the time, the rock god the world came to call Bowie went by his birth name, David ("Davy") Jones. And he played for a English blues-rock group called the Manish Boys.
Like the Rolling Stones, the Manish Boys took their name from a famous Muddy Waters song. (Waters had a 1955 track titled "Mannish Boy.") And in '65 the 18-year-old Jones (i.e., Bowie) and his group recorded a cover of a Bobby Bland track called "I Pity the Fool."
That day in the studio Bowie learned an in-demand session guitar player would join his Manish Boys to supply a guitar solo. That man was Jimmy Page (then 21), and it was one of countless stops at recording sessions Page made in the '60s.
Jimmy Page played the solo on the Manish Boys' 'I Pity the Fool'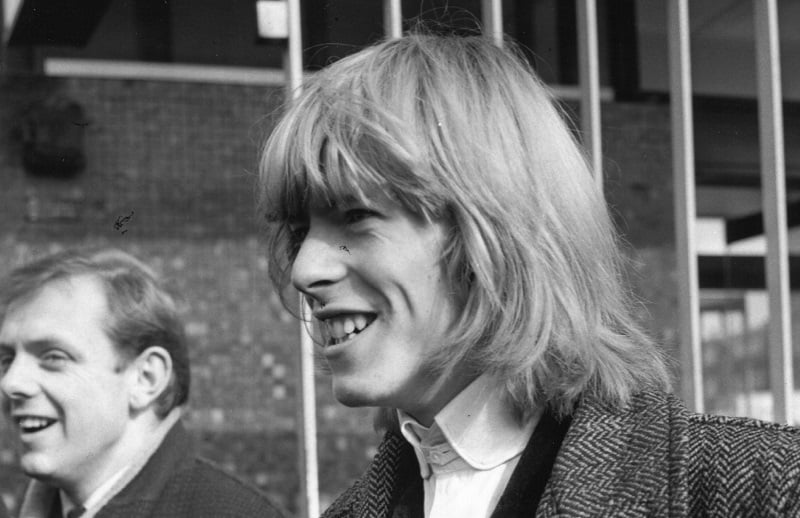 By 1965, Page had already played on records by The Who ("I Can't Explain"), the Rolling Stones (a "Heart of Stone" demo), a Beatles film soundtrack (A Hard Day's Night), and a Billboard No. 1 single ("Downtown" by Petula Clark).
Soon enough, he'd begin producing sessions of his own and (later in '65) release his own single (featuring Page on vocals). But in January of that eventful year he was simply to play a solo on this young blues outfit's version of "I Pity the Fool."
While the song itself is a heavy-handed English blues, Page gets a workout on his guitar and fuzz-box. Starting at 0:59, he starts digging into a solo with Bowie vocals on top. That solo goes on for the better part of 30 seconds.
In Jimmy Page: The Definitive Biography (2019), Chris Salewicz quoted Page's reaction to the session. "Well, it's definitely not going to be a hit," Page predicted that day. And he was right on that count. He and Bowie just needed a little more time, though.
David Bowie recalled the young Page fondly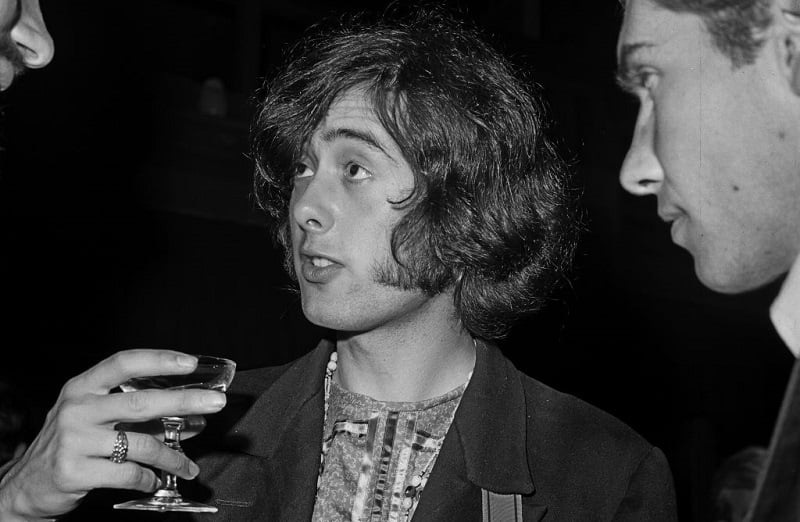 Looking back on his earliest sessions, Bowie spoke of those days as if it were another lifetime. "When I was a baby, I did a rock session with one of the millions of bands that I had in the '60s, and the session guitar player was this young kid who'd just come out of art school and was already a top session man, Jimmy Page," Bowie said.
Bowie even recalled Page having a few tricks up his sleeve that day. "[Page] just got a fuzz box and he used that for the solo," Bowie said in the same interview. "He was wildly excited about it." Clearly, Page gave his new equipment a workout that day.
By the time he got to Led Zeppelin, Page's experience in the studio — from the Who to the Manish Boys and Yardbirds and beyond — came in handy. If you check the credits on Zep's impressive discography, you'll find Page listed as producer on every album.
Also see: The Rocking Jimmy Page Single From 1965 That Featured Page on Vocals