When the Battles Between Mick Jagger and Keith Richards Turned Ugly
It's difficult to imagine keeping a band together as long as The Rolling Stones have. Some 57 years after the group formed, people are wondering if Mick Jagger will be healthy enough to play shows in 2019. (It's possible.)
When you hear stories about Lennon and McCartney nearly at each other's throats after 10 years together in The Beatles, it only sounds more amazing. However, with the exception of a few periods out on their own, Mick and Keith Richards have held the core of the band together since '62.
That doesn't mean there haven't been feuds along the way. In fact, there have been too many to count. "Sometimes he can get up my end, and I have no doubt that I can certainly piss him off," Keith said in 2015.
But that wasn't the half of it. In Life (Keith's 2010 autobiography) and a 2016 volume by an embedded Rolling Stone journalist, we learned a few of Mick and Keith's ugliest moments — so bad, they almost sunk the Stones.
Keith's taunts about 'Her Majesty' Mick and his physical shortcomings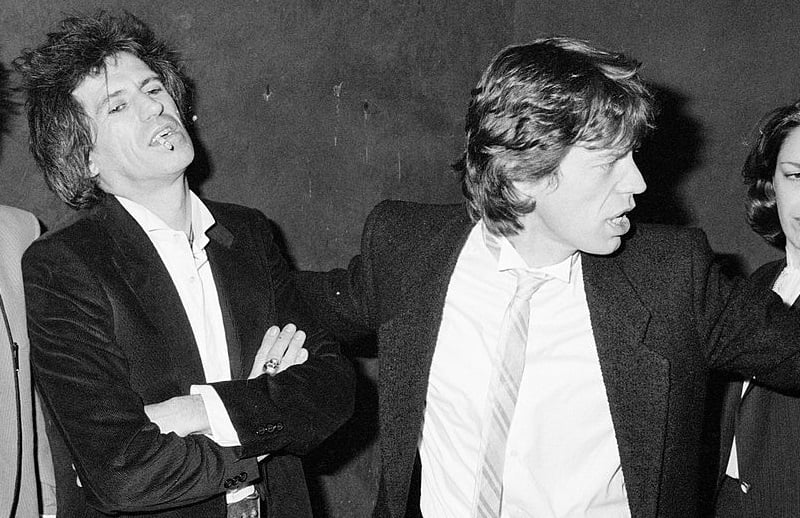 No one likes to learn people are making fun of you behind your back. Somehow, this went on during Stones sessions without Mick ever noticing. In Life, Keith said he and the band referred to Mick as "that bitch Brenda" if he was in the room.
On other occasions, they'd refer to the singer as "Her Majesty." These jabs came about when Mick read the proofs of Keith's autobiography just before it got published. (A review of 2016's The Sun the Moon the Rolling Stones in the New York Post relayed the tale.)
Then there was Keith's take on Mick's private parts. In Life, the Stones guitar player mocked the frontman's "tiny todger." Again, it wasn't the sort of thing you like to hear from an old pal. (Mick said an apology from Keith "a prerequisite" for their relationship to continue following the publication.)
Speaking of apologies, an episode from just last year had Keith at it again. This time, it was about Mick's fathering another child in 2016.
Keith's 2018 line about neutering Mick also had the intended effect.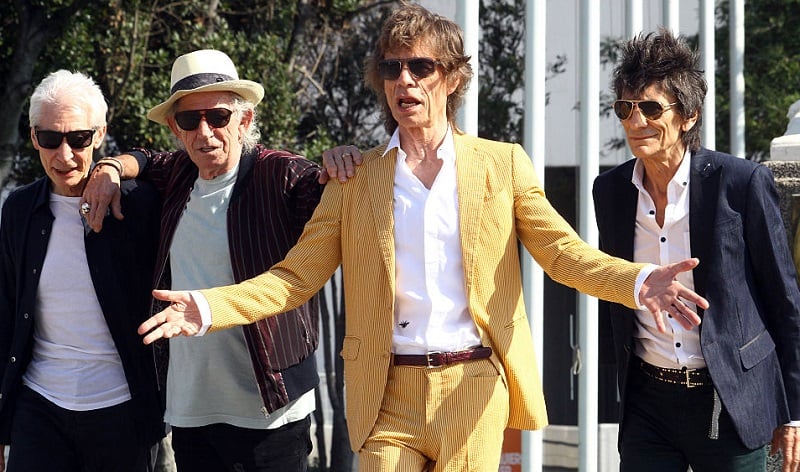 Keith's relationship with Mick hit another rough patch in 2018. On this occasion, the guitar player was weighing in on Mick's latest child, born to his ballerina girlfriend Melanie a few years earlier.
"Mick's a randy old bastard," Keith said in the Wall Street Journal Magazine. "It's time for the snip — you can't be a father at that age. Those poor kids!" Once again, it took an apology to get the two back working together on good terms. (Keith did so publicly, via Twitter.)
Every time you think Keith may have really done it, the two (and the rest of the band) find a way to bury the hatchet so they can record and tour together. As many have remarked, the Stones became a touring corporation long ago. They always set aside their differences to deliver the product.
Even at the age of 75, you don't know what you might get from Keith and Mick — and neither do they. "Most guys, you know where you stand with," Keith told NPR. "Mick and I don't quite know how we stand with each other, and we never have."
Check out The Cheat Sheet on Facebook!