When Is the 'This Is Us' Season 4 Finale? The Last Episode of the Season Will Have You on Your Toes
We're getting closer to the This Is Us Season 4 grand finale. Throughout the past few months, we've been adding pieces to the Pearson family puzzle. So hopefully, we'll get some answers soon. But when is the This Is Us Season 4 finale? The ending — and inevitable cliffhanger to set up the fifth season — is just around the corner.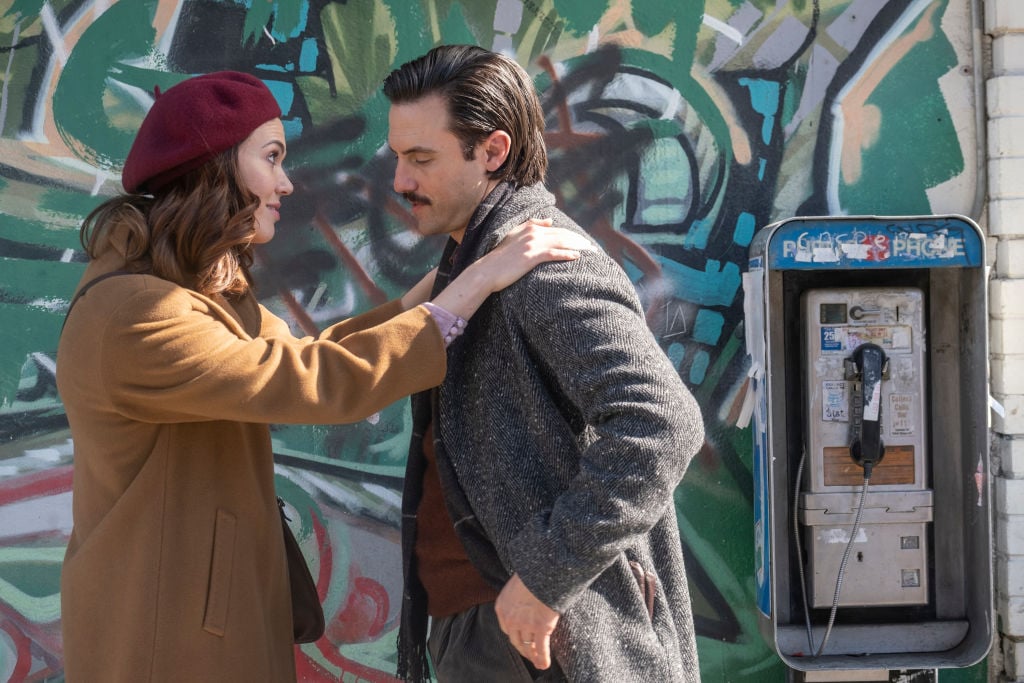 The 'This Is Us' Season 4 finale air date and time
Back in May 2019, NBC renewed This Is Us through season 6. Each season was also set to 18 episodes. Thus, with the 17th episode — titled "After the Fire" — on March 17, there is only one episode left in the fourth season. The This Is Us Season 4 finale will air on Tuesday, March 24, at 9 p.m. EST on NBC.
The 'This Is Us' Season 4 finale title and description
This Is Us Season 4, Episode 18 is called "Strangers: Part Two." This is a direct reference to the premiere titled "Strangers." In the Sept. 24 episode, the NBC drama introduced fans to three new characters — Cassidy (Jennifer Morrison), Malik (Asante Blackk), and Jack Damon (Blake Shadnik) — who each played a distinct role within the Pearson family.
Cassidy was heavily involved with Kevin's (Justin Hartley) storyline and growth throughout the start of the fourth season. Meanwhile, Malik became Deja's (Lyric Ross) love interest. Then Jack Damon turned out to be Kate (Chrissy Metz) and Toby's (Chris Sullivan) son in the future.
With the This Is Us Season 4 finale title revealed, many fans predicted Cassidy, Malik, and Jack Damon will return in some capacity during "Strangers: Part Two." And according to the episode's description, it seems likely at least one of them will show up.
"The Pearsons gather to celebrate Baby Jack's first birthday," the synopsis reads, per TV Guide. 
The 'This Is Us' team teases what will happen in the fourth season finale
When speaking with TV Insider in March 2020, creator Dan Fogelman teased the This Is Us Season 4 finale. Unfortunately, not much was given away as the episode airs on March 24. However, he was able to hint which questions would be answered by the season's end. And ultimately, it seems the final episodes will feature returning characters to "propel us forward."
Fogelman confirmed This Is Us fans will learn who Kevin's pregnant fiancée is by the end of the fourth season. Then Kate and Roby will go through "a shift that … will catch people by surprise."
Meanwhile, the NBC series will take Jack (Milo Ventimiglia) and Rebecca (Mandy Moore) back to "a place they haven't been in a while." Fans will also see Kate, Kevin, and Randall's (Sterling K. Brown) first birthday in 1981.
Now it's possible we already know where the This Is Us Season 4 finale will end. As we saw in the fall finale on Nov. 19, the Big Three celebrates their 40th birthday nine months from Thanksgiving. So as per tradition, the fifth season premiere will pick up from the flash-forward sequence.
"We have started every season so far with the Big Three's birthday in the present day," executive producer Isaac Aptaker told TV Guide. "That cabin sequence that Rebecca arrives into is their 40th birthday. So that would suggest that's where we're going to start Season 5."
He continued: "People won't have to wait too long for answers in the flash-forwards. That's coming up right away at the top of next season."
This Is Us Season 4 finale airs March 24 at 9 p.m. EST on NBC.
Read more: 'This Is Us' Creator Says the Writers Won't Kill Off This Character